Today free design resource Hawcons comes from Yannick Lung.
Hawcons is an ultimate pack of over 500 free user interface icons.Each single icon was created in Sketch, the designer's greatest tool for digital design.
That means every icon is available right to use for your projects (besides there is support for Photoshop and AI).Retina displays are more and more relevant for an absolute sharpness.
That's why Hawcons includes standard and @2x files.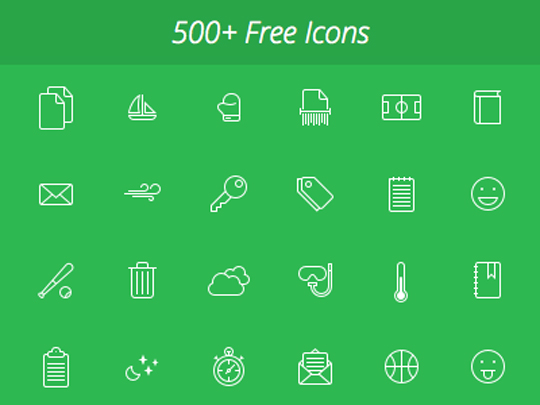 Hawcons does not only come along with PNG files but with vector graphics such as SVG, EPS or PDF which really means you can scale up to infinite sizes (as long as as your designing app allows it).
You can use Hawcons for your personal and commercial projects.