Themify Icons is a complete set of icons for use in web design and apps, consisting of 320+ pixel-perfect, hand-crafted icons that draw inspiration from Apple iOS 7 – available to the public, 100% FREE! You may use or distribute it for any purpose, whether personal or commercial. This icon set is a must have tool for web designers and developers.
Arrows and Direction Icons
One of the most used icon style both for web and app design.


Web App Icons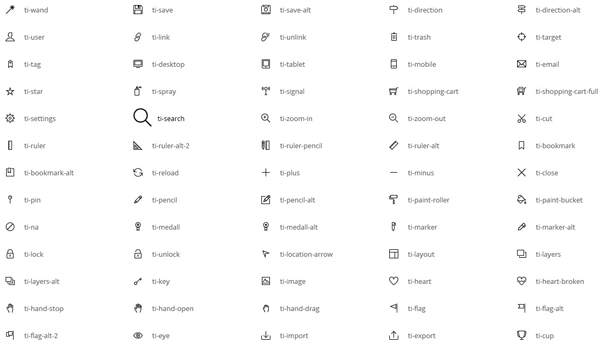 Control Icons
Perfect for player apps.


Text Editor
You can use these icons if you have a text editor project.


Layout Icons
These icons are great for menus.

Brand Icons
Brand icons are also a must for web and app. designs.