Amidst all the discussion about sales, marketing, SEO, a topic that is just as important but hardly discussed is BRAND MANAGEMENT and its ASSESSMENT to maintain a good online reputation. It is believed that branding is the cornerstone to every business' success and with the digital world taking over everything it is obvious that people will search for your brand online when they decide to use your product and services. So it is important to keep your brand identity afloat in this tech-dependent world.
Your brand is a reflection that represents how your merchandise is performing in the market. A business encompasses several factors to build your brand. Once you establish your brand identity it is important that you manage it throughout to survive in the market. Brand management focuses on how brand can remain favourable to the customers. And once your encompassing brand and its varied promises is in right place, your next important task is to evaluate and develop it over time. No matter what you do, someone else also does it too. So how do you stand out in the market? How do you differentiate yourself from your competitors? How will you remove a negative news article if you receive negative feedback? The answer is simple- evaluate your brand on time and maintain a good online reputation.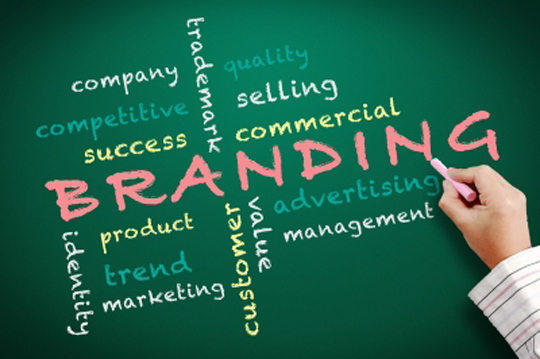 But how do you assess your brand?
Measuring your products and service is crucial. However, measuring your brands depends on several factors-
– What products and services you offer?
– What are the core values of your company and its products and services?
– What is the specialisation of your brand?
– Who are your target market/audiences?
Your evaluation starts as soon as you have the answers ready for the above questions.
How Well Do You Know Your Website?
When you launch a brand and register its website, your aim is to generate the maximum number of consumers. It is important to make your customer stay loyal towards your brand. It is you and not anything else that can make it happen. Therefore, review your home page; assess the present headline, layout, content and other essential elements of your website. Check which area needs improvement to make your site more impressive. Based on this you can opt for content recycling on the landing pages of the site and according modify the website look with different colour combination and layout.
Are You Utilising The Power Of Social Media Networks?
Registering your brand with all the popular social channels is not the end of your responsibilities. There should be a detail analysis of privacy settings of your account, the images and videos, how frequent you have streamlined the pertinent and meaningful content and much more to add. It is important to measure your consumer's likes, dislikes, comments and review and accordingly bring in improvement to reach the ladder of success.
In fact, visual communication has taken brand building to a new level. So you need to ensure whether you are up-to-date with the latest tools including Pinterest or SlideShare to integrate them with the existing social media or blogs you use.
Are you using tool to check brand health?
Using brand health-check tool is an effective way to assess and improve the effectiveness of your brand by
– Establishing links between your business objectives and brand
– Identifying the strength and weaknesses of your brand
-Identifying the areas of improvement
-Clarifying the importance of evaluation.
Such tools effectively evaluate your audience's understanding of your brand, the consistency of your brand over time and across channels, whether it command any trust among your audiences and how well the brand is managed.
How Frequent Do You Conduct Survey with Your Audiences?
Sending email or text messages to ask for feedback about your brand is certainly not a bad idea. You must aim to find out:
– What audiences think of your brand?
– How well your message is getting communicated?
– How does your audience behave?
– How frequent they check with your products and services?
– What are their expectations from your brand?
Whether your brand is consistent in its performance across all the social media sites?
As your brand needs management so does your online reputation. After all, reputation determines your profit statement. A good online reputation can be earned from preventing yourself from venting out any challenges your company may be facing on any platform. Remember, for customers, you and your brand are synonymous so it is important that you maximize your online reputation management efforts. Keep a check on whatever you say online and be sure that your brand does not get negatively affected as it takes years to build good reputation and only an instant to spoil it.