It is possible to sculpt exquisite portfolio websites independently, effortlessly, and economically. Believe it or not, Portfoliobox makes that long-sought dream a reality by offering sophisticated yet wieldy tools for all creative professionals who wish to showcase their work in an online setting that truly stands out. Have a look at the lavish samples of completed portfolios that now inhabit the internet as websites created on this platform.
Getting started is a matter of perspective: there is a FREE and a PRO account. Owners of a "light" membership are granted access to all PRO templates for the first 30 days, and they can host up to 40 images in total on their websites-in-the-making – all for free, it won't cost a dime.
Nevertheless, on Black Friday, new customers get 24% off the annual PRO plan, and thus save 14.7 euros when they seal the deal. A monthly or yearly PRO account allows for one domain, one email address, web hosting, technical support, and unrestricted access to all templates; the user can share many types of files, upload 1000+ photos and set up just as many pages.
The admin panel first bids you to set up a start page, and then you may create category pages, text pages, and galleries. Speaking of galleries, what I really love about Portfoliobox is the fact that using it is like playing a game of LEGO: instead of taking up one template and using it all around, you can set a gallery to be displayed in one way, and the second gallery, differently (for instance, slideshow and then horizontal line). Imagine all the possibilities!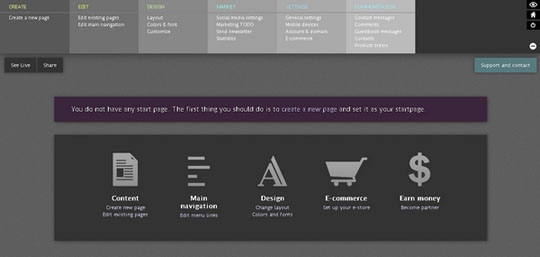 Additionally, the integrated text editor can give all other competitors a run for their money, as it has options like form builder, maps, and videos. Moreover, users can set up their E-commerce online stores (even free users), and feel free to send professionals newsletters directly from their dashboards.
Portfoliobox opens up new horizons for your online identity. It's enough to glimpse at the gorgeous examples of already-established websites that have been launched with the help of this platform for pros, to understand that creative independence is only a step away: 80.000 people have already grabbed at the opportunity with both hands, and are glad that they did. Take advantage of the awesome limited offer and create your own stunning portfolio website today!