It's a universal truth for designers, bloggers, content managers, advertisers and any kind of publishers: the key to drawing in new clients as the winter holidays loom closer is to use specific images that evoke a familiar Thanksgiving and then Christmas setting. And so, the search for the best deals and fine-looking images begins. There are many sites that offer reviews of stock photos (an example being a site like ConsumersAdvocate.org). Perhaps this article will prove useful, as it points out 10 of the most prominent microstock agencies for the time being.
YAY Images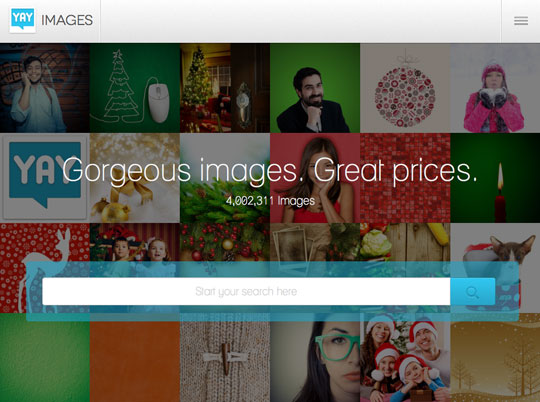 The first place is claimed by YAY, a lovely stock photo agency that makes things very simple for its users with its in-browser image editor and filter. Thus far, YAY reached a total count of 4 million fantastic stock files, and once users have embarked on any of the three subscriptions – Streaming, Digital, and Print – they may keep on taking thematic images limitlessly, which YAY also offers to host if you need to use them somewhere on the web.
Streaming is the next big thing. This type of subscription has only just been started, and is yet uniquely associated with YAY. Streaming is all about the use of web-sized images (700 pixels wide/high) in an online setting, so it's perfect for designers, bloggers, and any kind of online publishers. Priced at $9, this subscription spares you the trouble of downloading, then editing in Photoshop, and finally uploading the image on your website. Instead of going through all of that messy business, you can just perform the alterations onsite via a wholesome editor, and allow YAY to host it and give you a code – then you paste the link in your article/website/newsletter, and it's done.
Aside from Streaming, the Digital and Print plans cover the image supply for design and print (Print, $99/month), and for PowerPoints, e-books, or apps (Digital, $49/month). Keep in mind that, to whatever end, any subscription enables users to take as much as they will. Even more importantly, right now users can save 50% off the first month of the three subscription plans with the coupon code "XYZ".
Mostphotos
Mostphotos is in my top three stock image gurus for the winter of 2013, because it publishes 10.000 authentic and local images everyday.The hefty inflow of diverse photographic content comes from professional and hobby photographers, and you may rest assured knowing that the only selection standard is an uncanny sense of inspiration.
The odds are that you'll find many, many gorgeous pieces for Thanksgiving and Christmas; in fact, I ran a 'winter' search and came up with over 100.000 vector and photo results. Mostphotos has two very convenient features: the first one is that you can check the quality of an item by zooming in before buying it, and the second one is that your co-workers can set up individual accounts free of charge, after you've already signed up for yours.
If you check out the subscriptions page, you'll notice that, normally, users can buy prepaid image bundles with $5-a-piece, or $0.51 per piece via subscriptions. However, a current offer states that the 'Mini 10' and 'Mini 20' subscription plans can be equipped at a 10% discount if signed for half a year, or by 15% if signed for 12 months. Overall, you just can't lose with Mostphotos.
Stocksy

Stocksy is another notable stock image agency. Now that December is about to begin, you may find its 100% exclusive content even more appealing than usual. To be honest, I tend to believe that those images carry such a high aesthetic standard, that they would cause even the most fastidious of creative professionals to swoon.
Therefore, if you're 'Christmas shopping' for images to use in your projects, this is a nice place to start. Image categories such as 'Thanksgiving', 'Christmas & Holidays', and 'Winter Wonderland' are stacked with amazing season-specific images, so dive right in. New users can start buying stock images for the modest price of $10 per individual license. You may even get the impression that you're no longer on a stock photo website at all, but on some sort of a high-end photography platform.
Stocksy is a co-operative essentially driven by artists, and unique from this standpoint. The strict selection team invites new contributors to join the exclusive community, and publishes their works only after carefully analyzing each and every item. This meticulous handpicking process explains the mesmerizing effect that the agency's files have on visitors.
iStock
iStock is, as everyone who's ever looked for stock images on the web probably knows, the original microstock agency. During this winter season, more than 400.000 audio/video files, photos, vectors, and Flash media await your attention. iStock's particular trait is the Editorial Picks section, which can give suggestions for some very astute thematic images.
Can Stock Photo


Can Stock Photo is another laudable stock photo agency this winter. All in all, 21.000 contributors add their finest photos, illustrations, and video files everyday. A search for Christmas items will turn up over 480.000 crisp festive images, and they're definitely fine to look at, so check them out.
Inmagine
I'm a fervent admirer of Inmagine, and it deserves a place in my top ten stock photo agencies for the winter of 2013. I searched for images related to 'winter holidays' and it turned out well over 10.000 delightful images. Naturally, the results can be restricted to more specific quarries by using the advanced search filters.
Depositphotos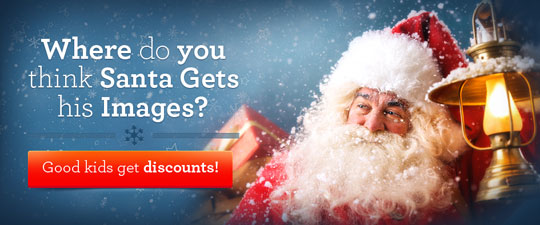 You've got to love Depositphotos right now. Not only does this agency control a huge amount of creative files, namely 19 million photos, illustrations, and videos, but once you've signed up, you automatically get cleared to receive a free vector from the fabulous Vectors Collection. Nonetheless, the most alluring aspect about Depositphotos in this period is its Discount Lightboxes, a special place where season-related images are sold at 20% off their regular price when the proper time comes. For instance, at this moment, there are 300 beautiful images in the Thanksgiving Lightbox, and over 1300 in the Christmas Lightbox.
Stockfresh
Stockfresh is more than qualified to be included in this year's wintertime top ten stock photo sites. The agency's vaults contain approximately 3 million graphics, vectors, and photos in all. You will notice straight away how easy it is to navigate around the site and find the glorious Christmas items that you have in mind.
Shutterstock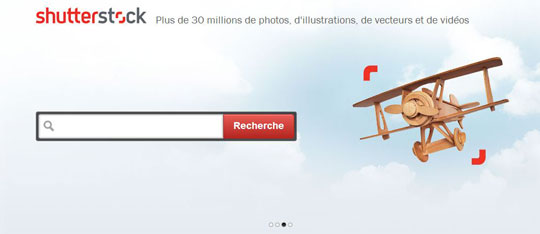 Shutterstock commands a 30-million strong "army" of creative assets for professionals, and it gets larger and larger by the day. The holiday advantage is that once you register, you are entitled to one free photo, and one free vector per week. Other than that, seeing as Shutterstock has an astonishingly great archive, the winter-themed images are plentiful and well worth your time.
Getty Images
I couldn't dream of concluding my list of the ten most precious stock photo sources in view of the upcoming holidays without mentioning the widely acclaimed Getty Images. I used the agency's sophisticated search tools to single out images that focus on Christmas, and was faced with 200.000 splendid findings in all.
That being said, check out some gorgeous winter related images that you can find on some of the stock photos agencies above.
YAY Images