Facebook is the largest and fastest growing community in the last years.Facebook is not only for sharing photos or to chat but also it has great potential of business,education,shopping,lifestyle etc.So having this much popularity inspired designers to create some concept designs for Facebook.
In today's post we have gathered Facebook redesign concept that we think you will love.
Here are 6 design concepts by talented designers.
Facebook – New Look & Concept by Fred Nerby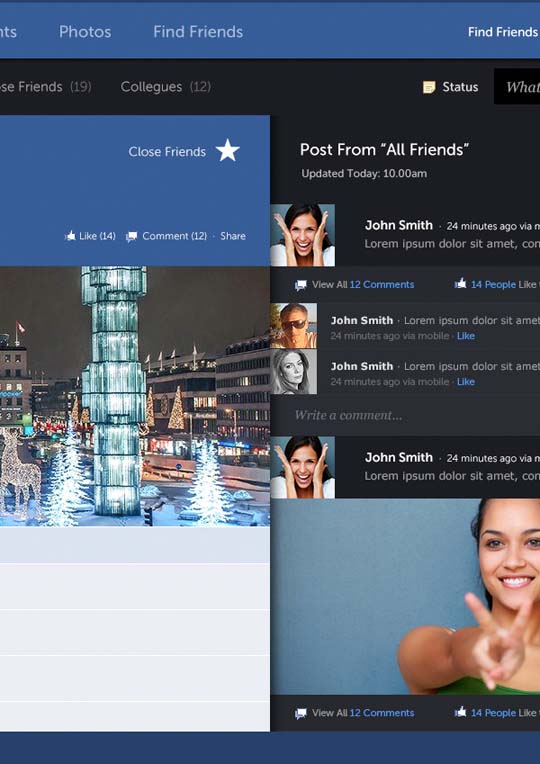 View Complete Design
Facebook Redesign Concept by Monish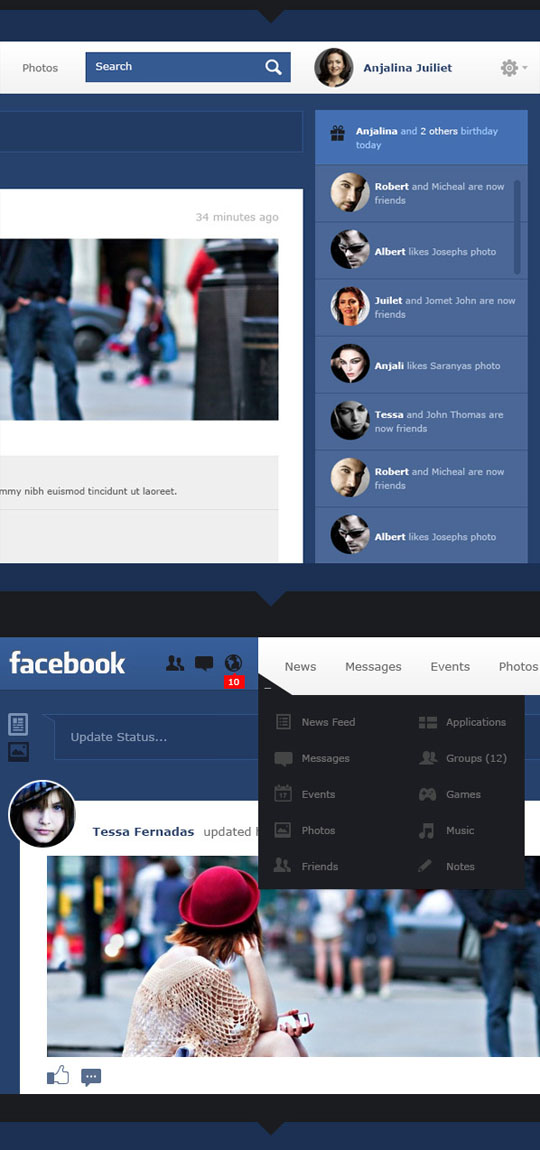 View Complete Design
Facebook – Redesign of ui details by Grégoire Vella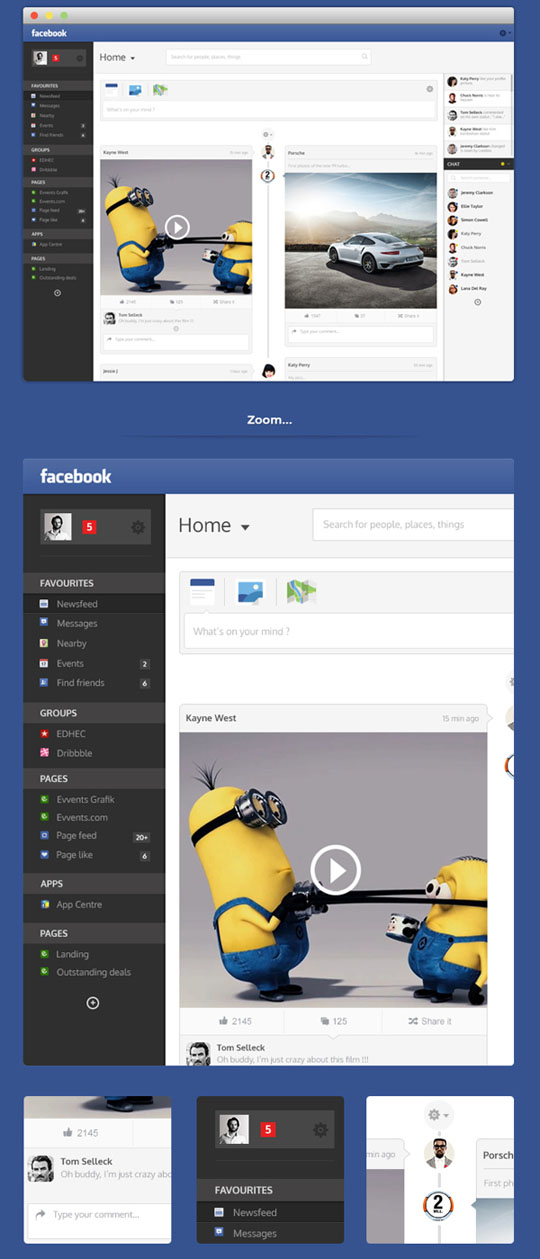 View Complete Design
Facebook iOS 7 Redesign Concept by Monish
Facebook Messenger Desktop Concept by Matthew Cobb

View Complete Design
Facebook Flat UI concept by Rajdip Mitra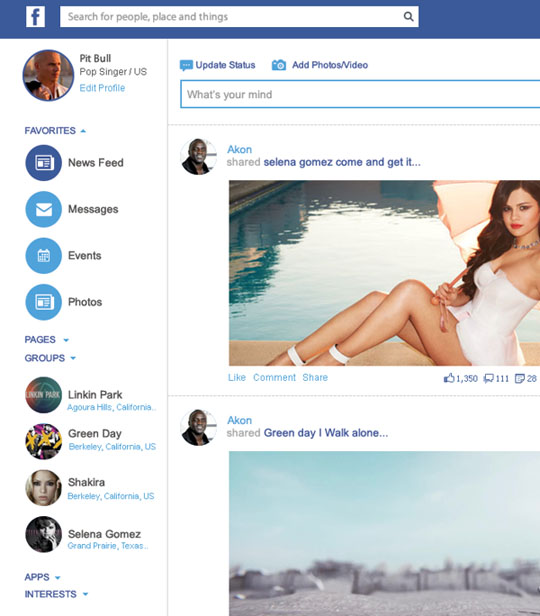 View Complete Design