Tumblr has grown and grown since it's early days by offering a micro-blogging platform, rather than competing directly with other blog networks. Tumblr also have a myriad of blogging themes and other cool features which help to encourage the younger generation to create Tumblr pages.
The Tumblr account can be synced with Facebook and Twitter, and is also compatible with Google Analytics for detailed visitor stats.
Today thousands of designers and photographers use this great blogging platform to showcase their works and maybe you can find a theme that suits your business.
Anyway,today we have gathered minimal portfolio Tumblr themes for you.The below themes are all Themeforest and we used our referral link(no harm to you).
Museo
Museo is a Bold & Beautiful Responsive Tumblr Portfolio Theme.Its main purpose is to give you a frame for your work you will love to show off.With the ability to upload your own logo, change or remove every heading and homepage section, combined with the colorpickers you will be able to make it truely your own. Of course simply keeping the minimal style it features out of the box is a good option as well.
Demo | Download
Empire
A clean and responsive Tumblr portfolio theme for creative folks. It's a website on a budget.
Demo | Download
Bloq – A Blocky Portfolio Theme for Tumblr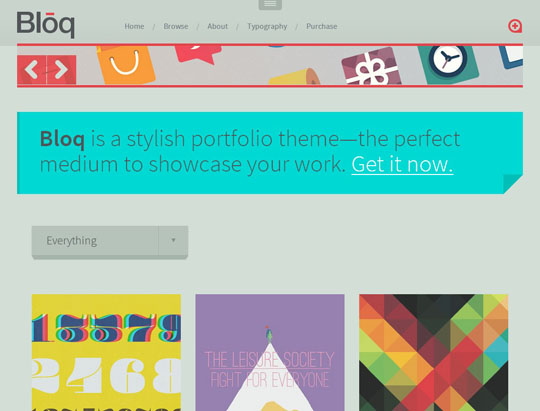 BLOQ is an stylish, blocky portfolio theme for designers and creatives. It features two different layout modes, a filterable portfolio grid, a touch optimized image slider, dark and light preset skins to get you started, and much more
Demo | Download
Scope
Scope is a responsive showcase theme that allows you to show off your work in all its glory. Scope uses a modern design with tonnes of features.Scope comes packed full of features and widgets. Show off your best work in the header with a full screen size image to catch the viewers attention.
Demo | Download
Pop Gallery Tumblr Theme
Pop Gallery is a Tumblr theme for visual portfolios, galleries, handcrafts shops, with the unique possibility to present distinct thumbnails for new, sold and reserved items. It has a beautiful and clean design with circular thumbnails.
Demo | Download
Photographica
Photographica is a portfolio Tumblr theme aimed for photographers and other creative professionals. It's versatile and easy to customize.
Demo | Download
Ceres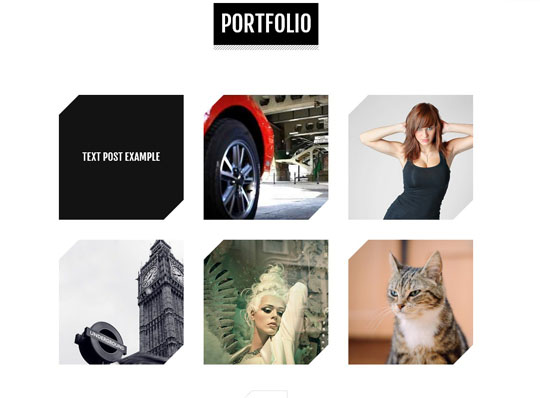 Showcase your work in a modern way with Ceres – responsive portfolio template for Tumblr. It's dead easy to use and transform (There are 80+ options of customization). Even if you're stuck, you will find rich documentation to guide you through the installation and customization process.
Demo | Download
Supple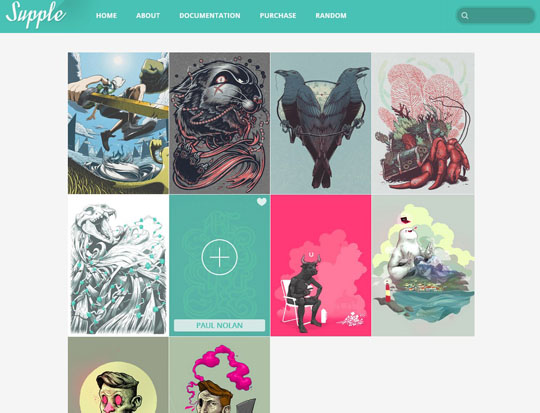 Supple is a versatile portfolio theme for Tumblr by Pixel Moxie. SUPPLE is aimed at creatives—designers, illustrators, photographers, video artists—and allows you to display your work in a grid-like fashion, flexibly enough so you can define the aspect ratio of your thumbnails: from landscape to portrait, including square and anything in between.
Demo | Download
The Catalog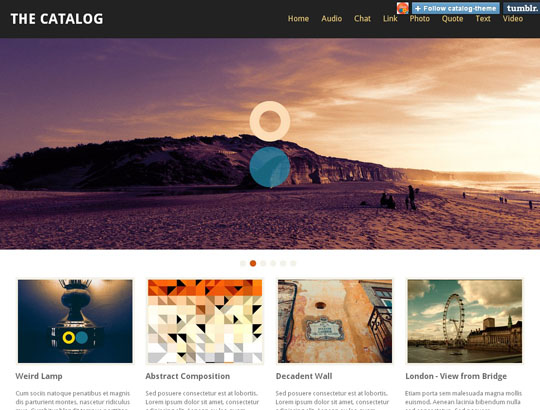 The Catalog is a simple yet very complete Tumblr Theme focused on getting all your photos, text, videos, audio in a catalog-like format. All posts are showed as thumbnails and you can see more by clicking them. It's a responsive theme that works well in different screen sizes. It has a slider that fetches posted photos based on a special tag.
Demo | Download
Time Goes Back
TGB is a clean and functional Tumblr portfolio you will love this theme with grid based style powered by jQuery, CSS and Tumblr's API.
Demo | Download
Athens
Athens theme is perfect for normal blogging, portfolio, entertainments and everything you want to use it for. This theme is useful because is customizable and responsive. You could really change almost everything.
Demo | Download
Litefolio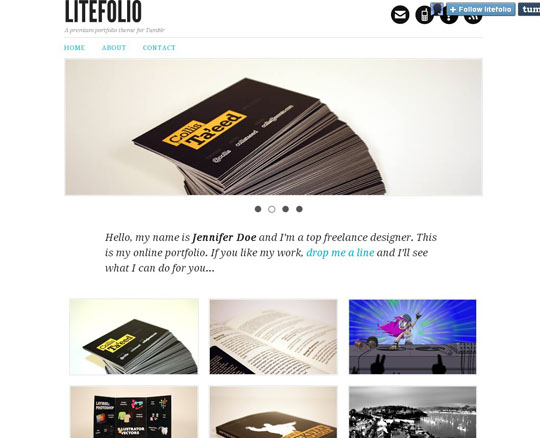 Litefolio is a clean and minimalistic portfolio theme with jQuery slider for designers, photographers and illustrators.The theme comes with 30+ theme options for easy customization. Besides the usual Tumblr options for switching theme colors and fonts, there are lots of additional possibilities – you can upload your own logo or background image, write your own intro text, upload images for the slider, and many more.
Demo | Download
Cleanfolio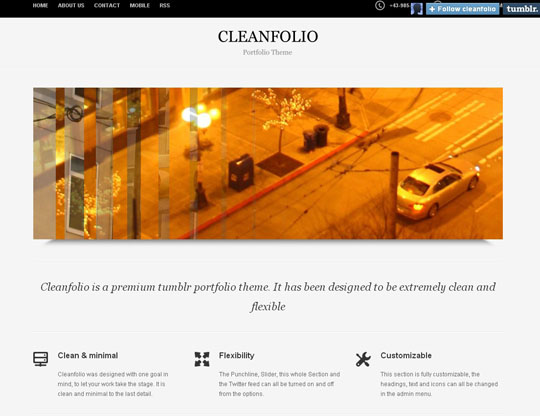 Cleanfolio is a premium tumblr portfolio theme designed to be as clean as possible in order to let your work take the stage.It is suitable for all kind of creative portfolios as well as for small businesses.
Demo | Download
Gridly
Gridly is the perfect tumblog template for you to showcase your work or transform your blog. Gridly is a light & simple template that comes with lots of options & functions to show your content in style. It is fully responsive & features a beautiful and easy to use post filter system. Gridly supports all tumblr post types & has built in Disqus commenting support along with social sharing.
Demo | Download
Agency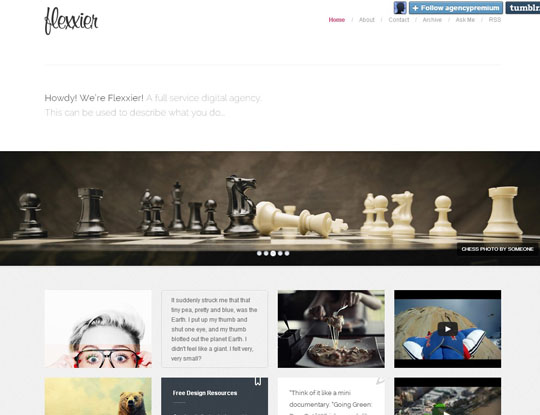 Agency is a beautifully minimalistic multi­purpose theme, free from gimmick and trend, making your talent the focal point of your portfolio. Present your work in a professional manner with a timeless design.Agency is perfect for artists from any discipline, web, graphic, motion, print or art.
Demo | Download
Flat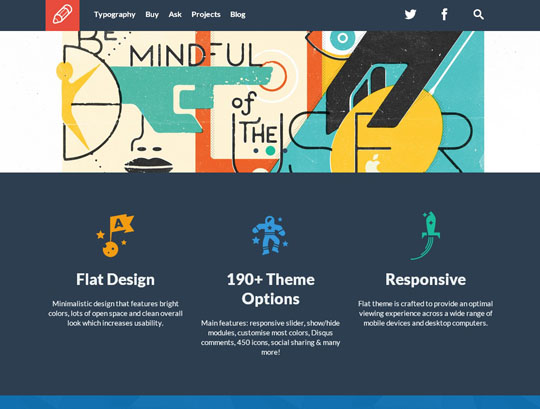 FLAT is a minimal & clean multipurpose business theme for blogging system – Tumblr. You can easily change the overall view of the theme – you can show or hide theme elements: image slider, featured icon boxes, module with text with button, product box (long text + image), team, testimonials, clients logos, twitter feed widget.
Demo | Download