Millions of people are active in social media so social media has become one of the most important step to promote your business or your blog.You know,Facebook and Twitter are both the leaders in this giant industry so every website owner uses this effective strategy to stand out from the crowd.More followers mean more attention to your blog.
Anyway,in today's post we have gathered best social media counter plugins for your wordpress blog.Some bloggers do not like to display the count of their followers but some bloggers like it.If you are the one just like us then the below premium plugins are perfect for your blog.You can use all of them in your sidebar (preferred) or footer to display the exact total number of your followers.Usage is simple.You just make the settings ( Facebook , Twitter or G+ links) and drop the widget or add the code.That's all.
(check out our sidebar – top)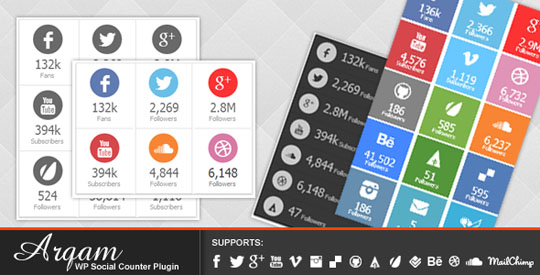 Arqam Plugin grabs the latest counts of your Fans/Followers etc from your Favorite Social Networks and then displays them on your Blog. It is the perfect solution to encourage more users to join your network.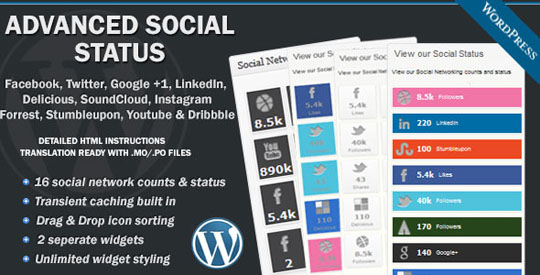 Advanced Social Status allows you to display an advanced WordPress Dashboard widget to display your Social Networking counts and status.Advanced Social Status will display your Social Networking activity and follower count for the following Social Networking sites: Facebook, Twitter, Google+, LinkedIn, Delicious, SoundCloud, Instagram, Stumbleupon, YouTube, Dribbble & Forrst.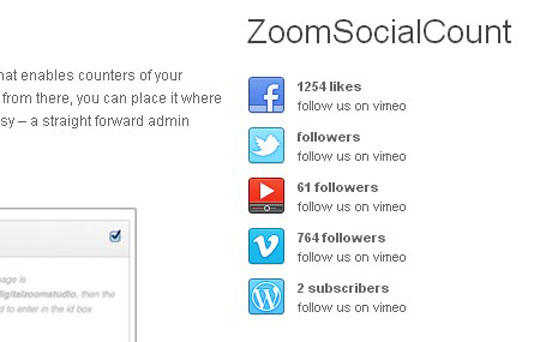 WordPress Social Count Pluginis a cool social addition to your wordpress site that enables counters of your favorite social networks to appear on the screen. Setup is very easy – just setup the plugin and from there, you can place it where you want in your content via shortcodes or in sidebars via a widget.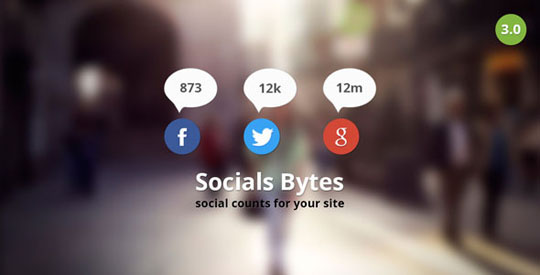 This plugin allows you to display your social networks counts inside your WordPress site. It has a lot of features.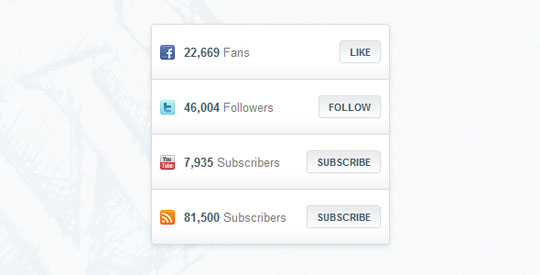 With SocialBox you get an absolutely easy to use WordPress Plugin which enables you to add a sleek social widget to your WordPress site or blog. It supports several social networks and displays the current numbers of Facebook Page Likes, Twitter, Dribbble, Forrst and Digg Followers and YouTube and Vimeo Channel Subscriptions. You can enter default values which will be shown as a fallback if the related API is not reachable.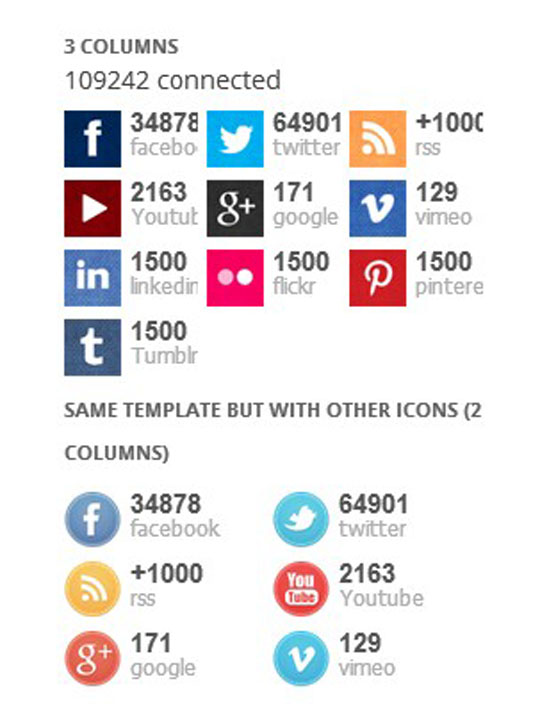 My Social Counter is a wordpress plugin (Widget) for your blog where you show social accountants best known social networks, you can add 1 or more networks that your blog is communicating with people, and you can see the counter of followers, subscribers. etc according to social network show.
You can display the total users in seconds. This plugin comes with shortcode generator, widget supports many instances, and custom PHP function with lots of arguments for your templates. It also comes with the short inline help or instruction for each option, so you can easily understand and manage the option only in single click.