We follow many designers and developers and of course websites that share or release resources to help design community.We write down them all every day and at the beginning of each week we bring them together and share with you.Most of the tools,jQuery plugins,free fonts,free icons and free PSD files etc. are mostly latest releases or the ones you might not have seen yet.We hope you find them useful for your existing or upcoming design projects.
Note:If you think you have something useful for design community feel free to contact us;maybe we can share with our readers next week.
– You can also take a look at
PicsArt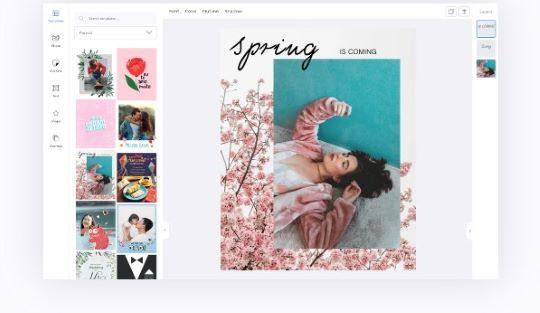 PicsArt makes it easy to step-up your photo editing game, make amazing images, remove background from image and share with friends.It's the one app that lets you be truly creative with its almost limitless features ― and it's starting a movement to help the people "go beyond the filter" and make awesome pictures.With 500 million+ installs and 100 million monthly users, PicsArt spans the globe and is available in over 30 languages.
Cardinal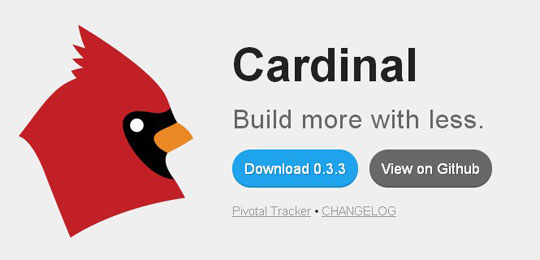 Cardinal is a small, "mobile first" CSS framework with some useful default styles, scalable typography, reusable modules, and a simple responsive grid system.
Source
Buttons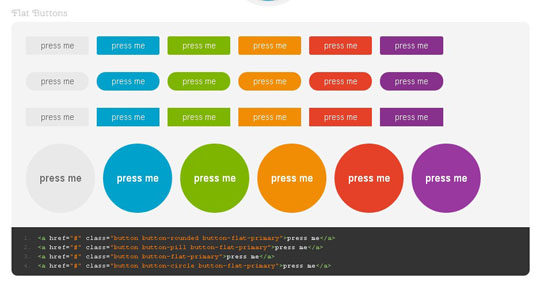 A CSS button library built with Sass & Compass
Source
Colourco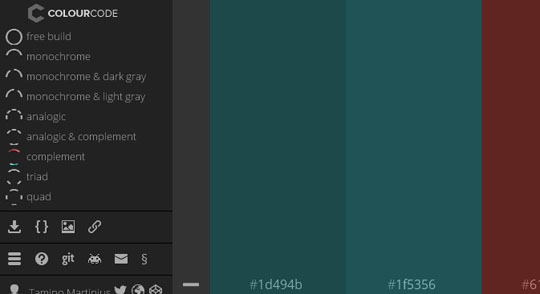 Pick colours based on hsl. Scheme-mode with monochromatic, analogic, complement, triad and quad colours.
Source
Progression.js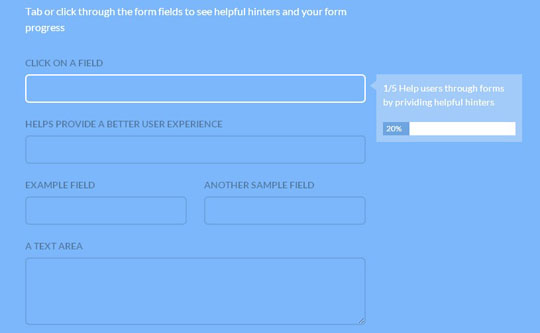 A jQuery plugin that gives users real time hints & progress updates as they complete forms.
Source
Mason.js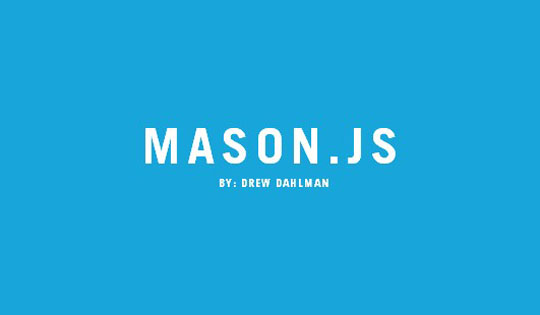 When using Masonry, Isotope or any of the other grid plugins out there sometimes your grid will contain gaps or ragged edges. Mason was made to fill those gaps in.
Source
jQuery Growl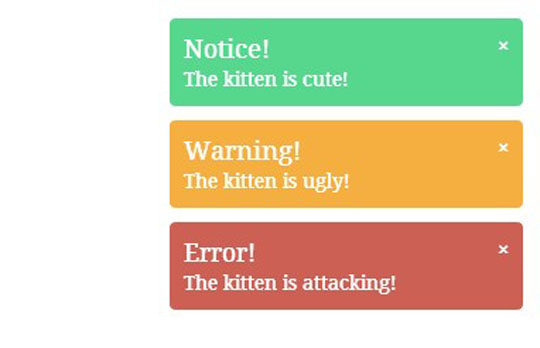 Growler is a jQuery plugin designed to provide informative messages in the browser.
Source
Simple State Manager
Simple State Manager (SSM for short) is a responsive state manager which allows you to target javascript at different browser widths.
Source
Magic
Magic is a CSS3 framework with many animations. Is simple to use and many animations are cross-browser compatible.
Source
ClippingMagic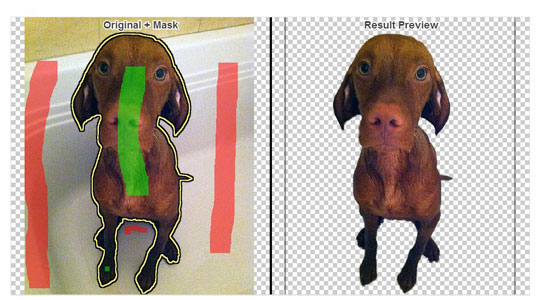 Easily remove the background from your photos to create masks, cutouts, or clipping paths, all done instantly online.
Source
iOS 7 Icon Template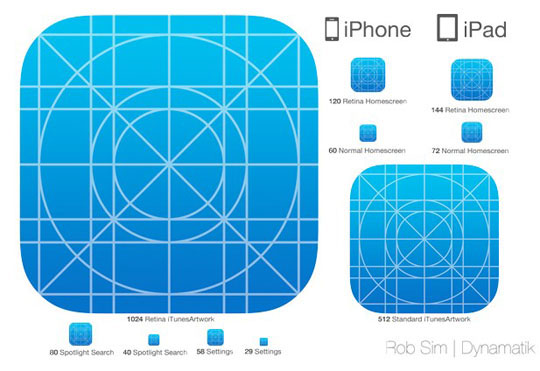 Build based on the need for a beautiful, easy way to export production ready icons for iOS 7. Edit once, every sample icon changes (Photoshop Only)! This awesome iOS 7 app icon template includes iTunesArtwork, iTunesArtwork@2x, iPhone, iPhone@2x, iPad, iPad@2x, Settings, Settings@2x, Spotlight and Spotlight@2x, all in Photoshop (PSD) and Sketch (.Sketch) formats.
Source
Castamere Sans – free font
Paper – free font
Khemala – free font
Fontatigo – free font
Free iOS Icons
200 Free Food Icons
Free Dark UI Kit
Free Flat UI Kit
Vider
A place for learning and sharing through the best curated videos
Source
Fontastic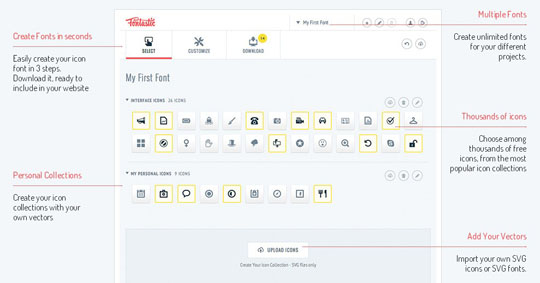 With Fontastic,you canb easily create your customized icon fonts.
Source