For months, Apple constantly drummed up how different iOS 7 would be from all the other iOS systems the iPhone has ever seen. Apple CEO Tim Cook called it a "stunning new user interface". They finally unveiled the design of iOS 7, and we can certainly say that Tim Cook was right: the iOS 7 seems very different, if not better, from all the past versions.
If you're waiting to get your hands on iOS 7, you'll have to wait until its release sometime this fall. In the meantime, you can ogle the new design and read all about the new features Apple says the iOS 7 will boast.
Cleaner icons
Apple ditched iOS 6's somewhat dated icons for cleaner, more modern, and flatter-looking icons.
A user-friendly control center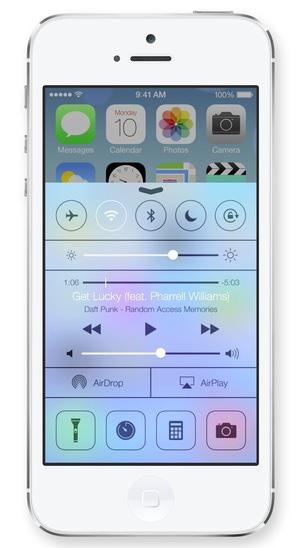 Gone are the days when you have to close an app and push a lot of buttons to change the settings, handle the music, or turn on the flashlight. With iOS 7, you can just swipe up anywhere on the screen to bring up a control hub where you can adjust everything in one place.
A new notification center that makes it all about you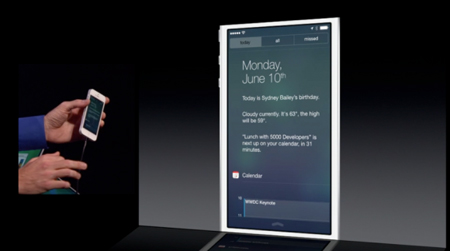 iOS 7's notification center lists out a summary of what you need to know and/or do for the day. For example, it shows you the weather, reminds you that it's someone's birthday, gives you the traffic report, and, of course, gives you a heads up on what you have in store the following day.
An ability to multitask
iOS 7 remembers when you like to use your apps and is programmed to update your content before you usually launch each app.
A whole new camera experience
You will no longer be restricted to just snapping a picture with your iPhone or iPad. Now, you can adjust the shape of your picture (regular, panorama, or square) and add filters to it.
A more user-friendly photo library
You can now sort your photos by places, moments, dates, or however else you want. You can also create a shared photo stream where your friends can post photos, videos, and comments.
AirDrop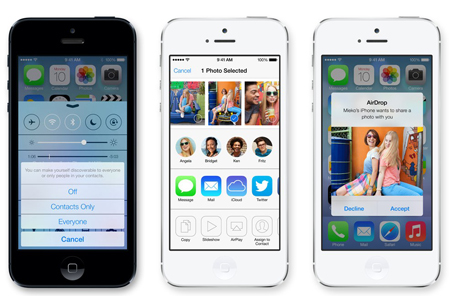 Sharing files has never been easier! AirDrop is a new element that allows you to simply share a photo, video, document, or any other file with another iOS 7 user in the same WiFi network. You also have the option to make yourself available or invisible in AirDrop.
A better Safari experience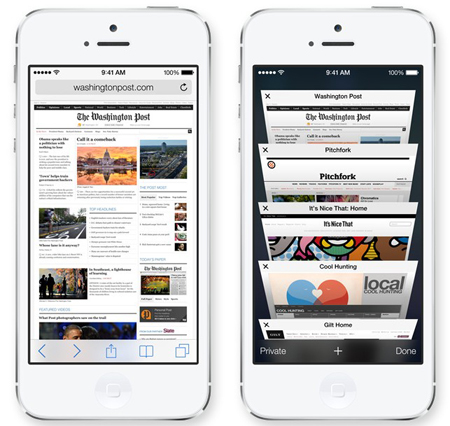 The new version of Safari allows you to browse tabs easily, share links effortlessly, and have iCloud remember your account names, passwords, and credit numbers (with 256-bit AES encryption, of course).
iTunes Radio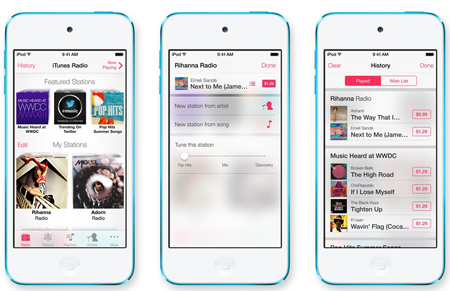 Car radios are a thing of the past. Now you have iTunes Radio, where you can pick your favorite streaming radio stations and songs. The more you use this app, the more personalized it becomes.
A smarter Siri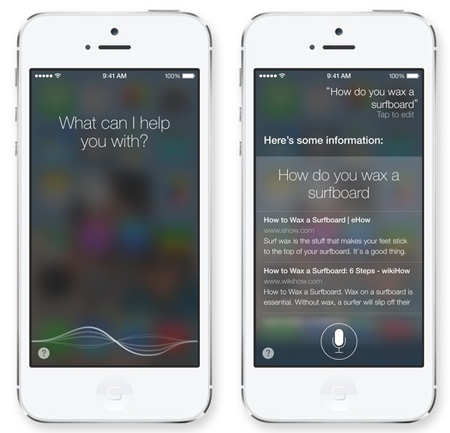 iOS 7's version of Siri is clearer, faster, smarter, and savvier. It's designed to be easier to understand, faster at answering questions, able to check more sources, and take on extra tasks. Some of the new sources include Twitter, Wikipedia, and Bing. Some of the new tasks include returning calls, playing voicemail, and controlling iTunes radio.
An easier-to-use App Store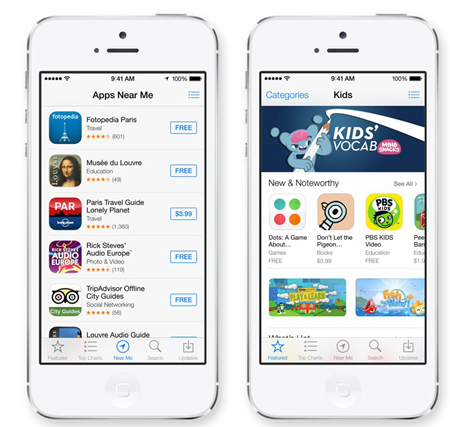 The new app store pulls up apps that are relevant to your current location and automatically updates all your apps so you don't have to!
Find My iPhone
If you ever lose your iPhone or iPad, new security features in iOS 7 makes it a lot harder for anyone else to use or sell it. To turn off, erase or reactivate your device, the person has to enter your Apple ID and password.