Are you looking for a great website builder that won't require much technical knowledge, from your part? Then, you should definitely learn more about ucoz.com. If you will use this SaaS (software as a service) platform, you will see that it is ready to meet all your requirements, since it has a great variety of modules, amazing features and quite a helpful community eager to help you overcome certain difficulties.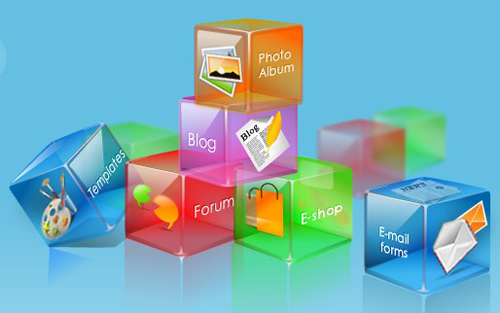 If money is a big deal for you, then it is important to find out that this is a free website builder. This means that you will benefit from its advantages and you will create a website, in no time and with no difficulty without spending money. However, they have a few packages whose prices are comprised between $3.09 and $10.99 and which could help people that desire either: a basic program, a business plan, an advanced package, a premium tool or a developer's edition. Anyway, just remember that if your budget is zero, then you have nothing to worry about since this has a free option, as well.
When you make a website it is important to have some basic knowledge about the platform you will use. This website builder has created over two million websites, there has been 7 years since it has been active, it has 16 language localizations and it has 150 million views per day. What's more, it has a very friendly Community (you get the access to their Forum as soon as you sign up). The Forum is a nice place where you can post queries, participate in discussions on actual topics and find likeminded people. With such a support even a novice will be able to build his or her first website in short order. So, as you can see, this is definitely users' number one choice.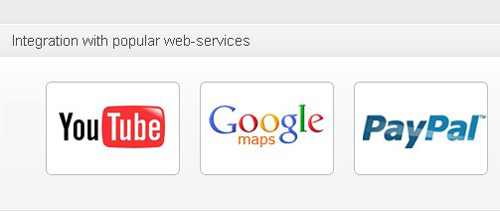 When it comes to the features, you should know that it is able to provide you with 250 templates, from which you could choose one and then customize it, in order to represent the nature of your company. But, if you would like to design one on your own, then you should use their templates builder, and thus you will come up with something original, in no time. Also, they have a wide range of modules and thousands of gadgets and widgets, which you could add or change from the control panel. And, other great features of this tool that one should not forget to mention are: their data backup, their domain name like site.com and their modern CMS.
Anyway, their advantages do no stop here. They can also provide users with unlimited disk space, textbooks, manuals, technical support, friendly community, total website control and simple and quick usage. I would also like to spotlight their most distinctive feature which is the modularity of the system: you can seamlessly attach, modify, adjust and remove different modules that you may find useful for your online undertaking. For instance, you're free to add a Blog, Forum, Mini Chat, Polls, Gallery and many other elements to your main website.
In short, if you will use ucoz.com when you will make your own website you will realize how simple it is to create and to manage your own web page.
Therefore, if we were to sum up, we definitely must have mentioned the fact that uCoz will help you accomplish your task in minutes, without stress and hassle. People will have the opportunity to see their dream web page taking shape, without paying a dime. In the end, users should go ahead and sign up for an uCoz account (there are only two simple steps to follow: fill in the form and email confirmation), because there are too many advantages they shouldn't be missing out on.