,    
There is a reason why WordPress is such a popular publishing platform and CMS. The reason is simple; it's really very very good. The fact that this very simple looking and easy to use platform has been a popular choice for so many years means it must be doing something right. WordPress development is commonly used by many businesses irrespective of their size. Small, medium and enterprise level business are using WordPress for their online presence, as it offers them a tremendous range of benefits. In this article, we will take a look at the various benefits that WordPress brings to the table and which make this a popular choice for small businesses.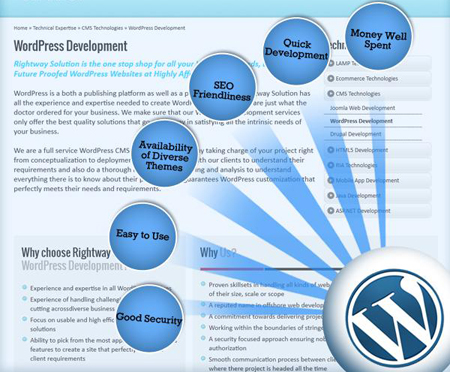 Money Well Spent
WordPress web development is a popular choice for small businesses because it's a cost effective way of getting their online presence up and running. The fact that WordPress is open source means you don't have to buy the right to use this platform. What's more, its popularity has led to the emergence of many firms offering WordPress development services, and there is tremendous competition between all of them. One of the many ways that they try to differentiate themselves from their competition is by offering really affordable service. The fact that the cost of developing a website with WordPress is considerably lower as compared to websites developed on other platforms makes this a really good bargain for small businesses.
Quick Development
Small businesses don't like to and cannot afford to wait around endlessly for their websites to be delivered. They want a quick turnaround time that allows them to start getting the returns on their investment quickly. This is something that is possible if they pick WordPress web development. Most developers who are experienced in the use of WordPress have the ability to identify the right theme and all the necessary plugins that meet the client requirements perfectly. This allows them to build a WordPress website in double quick time, which means the website can be deployed quickly and can start achieving its objectives speedily as well.
SEO Friendliness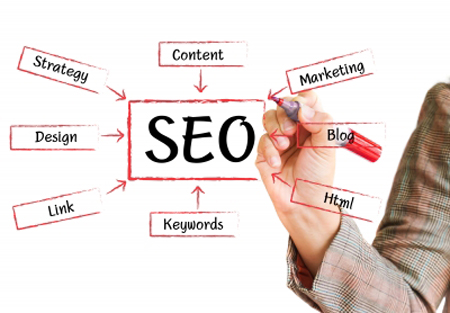 Small businesses typically pin all their marketing hopes on search engines from where they hope to attract organic traffic to their sites. This is only possible if the website is SEO friendly and that's where WordPress scores over many of its competitors. It offers website developers the opportunity to choose from a range of SEO plugins, which when integrated with the website, make it SEO friendly. Today, there is a need for webmasters to ensure quality SEO, which passes Google's Panda and Penguin scrutiny. WordPress is one of the few open source platforms that ensure a website is built keeping the very best SEO web practices in mind.
Availability of Diverse Themes
A great website is a result of choosing the right kind of themes that perfectly suit the needs and requirements of the businesses who own the website. This is yet another area where WordPress scores over other platforms and why it's such a big hit amongst small businesses. The fact that they have the option of choosing from the numerous WordPress themes means they can pick something that best suits their objectives. This leads to the creation of a successful online presence. If the businesses do not get a readymade theme that confirms to their website's purpose, they can even take the help of WordPress theme development services offered by various companies to create a custom WordPress theme developed as per their requirements. Again, this is something that is not expensive, if you are to compare the cost of creating custom WordPress themes to custom themes on some other platforms. So all in all it becomes a win-win situation for small businesses.
Easy to Use
If you take a look at WordPress from the admin perspective, you will find this is a platform that simplifies website management like no other platform. Making changes to the website content like modification, update etc. is a relatively simple exercise and one doesn't need any technical knowledge to accomplish this quickly and efficiently. As a website owner, you also get access to plenty of other WordPress features that you can use to administer your website in a way that will help your business interest's best.
Good Security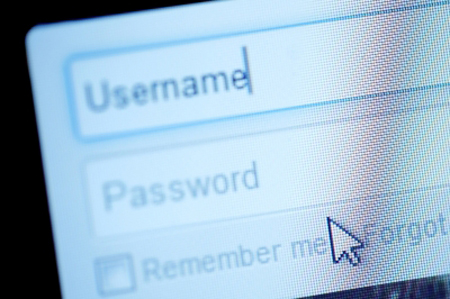 A small business might use its website as a one-stop-resource for its target audience to get access to its products and services. In such cases, it might ask its potential customers to share some sensitive information on the website. For this reason, it will need its website to be secure against unauthorized third party access. WordPress offers plenty of plugins of diverse nature that help improve the security of the website and protect its data from unauthorized access. Small businesses can ensure the highest levels of security standards for their sites, thus ensuring that their WordPress site data is protected at all times.
End Words
If you are a small business, you will be looking for a cost effective website that still meets the industry benchmarks of functionality. This is only possible if you pick WordPress development. With the use of this platform you will get the benefit of an affordable online presence that also has tremendous functional efficiency.
But, for the website to ensure that it brings to the small business all the benefits of WordPress, it is essential that it is developed by people who have a tremendous practical knowledge of WordPress and how it's potential can be leveraged to the maximum. You will need to pick the right company offering WordPress development services, and who has a successful track record in this regard. You must ensure your project is handled by somebody who has tremendous WordPress expertise and experience. If you pick the wrong company with very little experience in WordPress, chances are that your website will be very ordinary, delivering very little or no value to your business growth.
Let's end this article by saying WordPress is one of the best open source platforms out there and businesses especially with smaller footprints will benefit a great deal if they pick this platform for their online presence.