No one needs an introduction to WordPress! With powerful features and more than millions of users, everyone knows WordPress is a best platform for blogging and developing online sales. The technology advancement in the recent times not only points out we have more numbers of users worldwide but also greater online threats. No matter what it is, protecting your computer from various threats is a must. Unnoticed online threats could easily bring down the performance of your system below par and as a result you would lose precious customers. Threats like computer breakdowns, malware, virus attacks may force your system lose data which in turn leads to dramatic decline in sales due to slow performance of your system.
Why data backup?
One may wonder what exactly is the need for data backup! For instance, you have some confidential or business-related files in the system and it gets crashed immediately due to some vicious attacks. How will you retrieve the data lost? Without the data you won't be able to take your business further, in fact, you may have to confront a hefty loss in the near future. Losing sensitive data in the system equals losing your customers, which in turn profit. To sum up, data backup can never be overlooked and has to be accounted for. It is always better to keep a copy of your data in the system to stay safe whenever the system crashes down due to various reasons. It is for this reason WordPress comes up with plenty of extensions to pull people out of troubles due to data loss debacle.
Plugins for data backup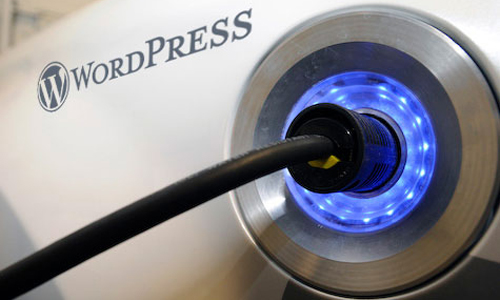 On deciding to backup your data against threats, it is better to educate you with a few WordPress plugins specifically designed for this purpose. Remember, there are plenty of backup widgets of different styles and features, and finding the right one mayn't be that difficult. But, pick the best one that suits your business needs to protect all your business information. Applying the perfect extension is more important for a threat-free safe website rather than ending up with a plugin that never fits in to your requirement. The widget should be extremely easy to set up with impressive features. And more importantly, it should be capable of copying the entire data in another location with ease. It is highly recommended that check the functionality of the plugin beforehand buying it. In fact most online stores that sell the plugin have the demo feature which can be utilized while purchasing a perfect plugin.
Data recovery
While copying the data and storing it in another location is important, restoring the data after sometime is more significant too. Data recovery is the crucial part and it is where the efficiency of the plugin will be highly exposed. Though there are a lot of extensions in the online market, not all have the ability to restore data effectively. This may be due to various reasons like outdated product, not updated or upgraded for quite a while. So, when you buy a product make sure whether it is the recent model as well as check whether it can be upgraded or updated in the upcoming years. Manual data backups are no longer encouraged as there are still possibilities of being attacked by vulnerable even after copying to another location. So, go for a best widget capable of backing up data as well as restoring it dynamically.
List of plugins for data backup:
Here, I have mentioned some of the popular and widely used plugins for backing up data. The best WP plugins include:
UpdraftPlus Backup:Backup and restore your content and database can be automatically backed up to Amazon S3, Dropbox, Google Drive, FTP or email, on separate schedules.
Simple Backup:Simple Backup Plugin for WordPress create and download backups of your WordPress website. Plugin can also optionally perform many common optimizations to wordpress and MySQL Database before backup.Requires linux style server with tar, gzip, bzip or zip for backup file creation.
WP Backitup Lite:WP Backitup Lite creates a backup zip of your site's content and configuration in just a single click, right from your WordPress dashboard. There is no need to FTP into your site and no knowledge of MySQL or PHPMyAdmin is required.
WP DB-Manager: Simple yet effective online database management plugin capable of copying as well as restoring data effectively. It copies the data automatically and stores it in another location.
BackWPup: It is an excellent choice as it not only backs up data effectively but also allows to export XML files, and saves them in the zip, tar formats easily.
WordPress Backup to Dropbox:Keep your valuable WordPress website, its media and database backed up to Dropbox in minutes with this sleek, easy to use plugin.
WordPress EZ Backup: Allows you to create the complete backup archives of the entire WP site. It is simple to set and install at the same time quite easy to use.
PressBackup:Easily backup your WordPress site and use our cloud storage service for free! or choose to save backups on DropBox, Amazon S3, or a server folder.
Online Backup for WordPress:Online Backup for WordPress allows you to easily backup your WordPress site with encryption to email, download or free 100 MB secure online storage.
XCloner – Backup and Restore:XCloner is a full backup and restore plugin for WordPress, it will backup and restore both files and database.
All the plugins mentioned above are of high quality and implementing them in your websites would completely minimize impact of attacks on your data. Never take the data backup issue for granted, as it has the ability to ruin the entire performance of website in no time. Most of the websites that perform slowly will have definite problems. In order to safeguard your website and to retrieve data whenever you want, it is suggested to make use of different useful and interesting WP plugins available online. In fact, numerous companies cater various types of WP plugins for data backup and restoration. Compare the quality, pricing, and services firsthand before ending up with one.
I hope everyone enjoyed this article. So, if you are an online entrepreneur never hesitate to install the high-quality WP plugins to make sure your site is completely free from all kinds of threats.