,    
All of us would definitely agree that what we have inside our phones is equally precious and important as our handset and managing the data inside the phone can be a very hard task if done manually. One of the most useful and important things that our phones contain, are our contacts that we have saved for a long time. Our contact lists contain numbers of people that we need to call every day and others which are important but stay at bay unless we need them, and making sure they are perfectly synced with other apps and features of our phone is very important. This is the reason why address book apps are highly important in managing our contact list and helping us export and import contacts easily. Most iOS and Android address book apps allow their users to email contacts, keep a backup in case the phone is lost, sync the contact lists with other phones like Blackberry and have an end number of different features. There are hundreds of iOS and Android address book apps available and given below are the best ones.
Smartr Contacts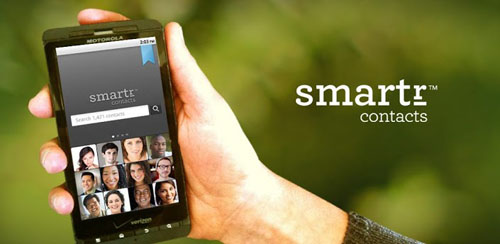 This is one address book app that has been considered better than many of the alternatives present in the market in terms of iOS apps. Available for iOS as well as Android devices, Smartr Contacts make managing and getting in touch with your contacts very easy by providing you with the option of syncing the contacts with their social media presence and enabling you to view the interactions on separate personalized pages. This free-of-cost app uses contacts from your iPhone, your email accounts, the social networking sites you are active on, and provides you with the option of one-click access. One of the best things about it is that your contacts are saved in a cloud which enables you to have a backup in case you lose your phone. It marks contacts and ranks them according to importance and helps you in staying up-to-date with their activities and lives on networking sites. All this makes this app a good bet for your iPhone.
Contacts+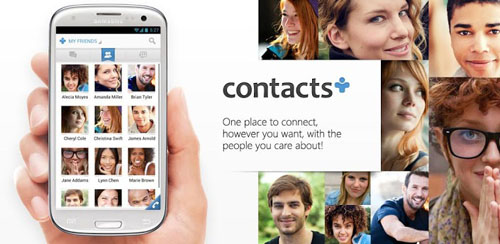 When it comes to managing contacts in your Android phone, Contacts+ is something that cannot be ignored. This great Android device app has got excellent user reviews and more than 1 million downloads. It has successfully made calls and messaging easier because of it being powered with text messaging, and also allows you to use WhatsApp, networking sites like Twitter, Facebook and others, together for free. It enables free text messages and also syncs your contacts on the phone with the ones on your Facebook list and attaches pictures. With its one-touch contact functionality, the option of call log and dialer, and a good interface, this app has been working out for a number of users without any glitches or qualms. Right from sending birthday reminders from Facebook to the great themes and icons that the app contains, it has easily been able to satisfy the Android users.
Brewster
When looking for address book apps for iOS devices, missing out on Brewster is not a good idea as this is another awesome app that manages your contacts well and gives you much more than just an ordinary address book experience. This well-designed app integrates your contacts and your social media sites like Facebook, Twitter, LinkedIn, your email contact list and other contacts and gives you a platform where you can access it all at once. Once you install this app, calling, texting and emailing becomes a much easier task with the help of one touch option for each within the app. The home page has a list of your favorite contacts, the 'Losing Touch' tab helps you contact people you haven't been in touch for a while, and features like 'Most Mutual Connections' help you find people you might know. These features added with other great options like birthday reminders, group messaging and other various new things make this app an exciting one for all the iPhone and iPad users.
Buzz 2.0
This is another all-in-one app available for iOS devices. Buzz Contacts has been created by one of the top developers and comes across as an app that does it all. With an iPhone dialer, a texting and messaging app and a contacts app at the same time, you cannot miss out on staying in touch with your friends and family. It enables you to dial contacts by the initials, name or number and can easily keep a tab on different categories of numbers as well. You can even sync and schedule contacts with other apps like Agenda and Due and make it a point to stay in contact with your friends whom you always forget to call. With an easily accessible 'favorite contacts list' and with options to integrate with other popular apps, this app makes your life easier. You can also send emails and default messages through 'status taps' option and keeping a track becomes much easier now. With all these features and great user reviews, Buzz 2.0 is creating quite a buzz in the app market.
Youlu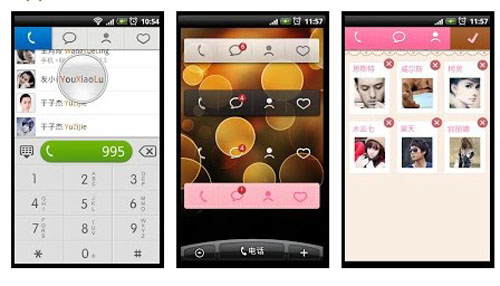 This Chinese developer app is one of the most popular apps for Android as well as iOS devices, all around the world. This app has all the features that a good address book would contain and the features include call lists, the integrated email addresses, social media profiles and an access to other apps like FaceTime as well. With the help of the feature of the QR code, sharing information with others becomes easy and if this app is installed on somebody else's phone you wish to contact, then you can talk with the help of push messages and even start a group chat. Though it's confusing for beginners, the app is not going to disappoint you once you get the hang of it.
aContacts
This Android app scores high in the review because of its ability to speed up the contact search. You can now search contacts just by typing the group or the company name, through T9 dictionary, and in any of the fields. This app also lets you organize your contacts better by placing them in groups or alphabetical lists. The other features this app provides include calling, texting, emailing, checking call history, setting up a call reminder or scheduling an event on the calendar, and all this just by long pressing any contact. This app is a good app considering that it is completely free and comes without any irritating ads.
These 6 address book apps have proven to be a good download for users who faced problems in managing contacts earlier. Right from easy dialing to syncing the contacts with social networking sites, it does everything to make your life easier. This is why these two are chosen to be the best address books apps for iOS and android phones respectively.