In today's marketplace, smart companies use printed catalogs to advertise products to their customers. While online media has grown and grown for online shopping needs, printed catalogs are still the best way to get in front of customers. Think about it – when you're online, you have to wait for a customer to seek out your company or products before you can advertise to them. This is a fact. With direct mail and printed catalogs – you send the advertisements to the address of prospective customers! This means, that even if someone throws away your catalog, they have to at least pick it up and look at it first. Unlike email marketing, where messages can be auto dumped to a junk email folder, there is no junk mail box in real life. You send catalogs – people look at them.
You probably already know the value of direct mail and catalogs – but you might not realize what a difference quality catalogs make. Catalos are complex print pieces with immense amounts of information printed in them. They can range from 2 or 3 to over 100 pages in length. Catalogs can be bound with saddle stitching, perfect binding, and other methods that take a great amount of skill and precision to execute successfully. These are the reasons it can be hard to find a printer that you can trust to print a high quality catalog. Many printers will return a catalog printing project to you with uneven pages, or visible glue mistakes within the binding.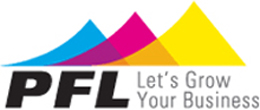 It's important to print catalogs with true trustworthy printers like PrintingforLess.com. PFL guarantees their work 100% – which is easy to do when you are the first online printer in the world. The level of expertise and value PFL brings to your catalog printing project makes a huge difference in the peace of mind you have investing in great print marketing materials.
Why not visit Printingforless.com today – and get your catalog printing project started right!