Advertisements can be found in many forms like printing,outdoor,tv commercials etc. but one of the most important form is print advertising.Print advertising aims to attract more viewers and this type of advertising-like other forms- requires creativity to attract more viewers.In this competitive marketing world many advertising agencies are in a big race and they always try to do their best.
In today's post we have gathered new examples of really creative print ads.All ads are hand picked which we thought you will like and maybe make you smile.Personally my favorites are "Pet World Kennel Club","Fujifilm Finepix" and "Arjuna Yoga Centre".What about you?
You may also take a look our past collections;
Pet World Kennel Club
Probably the best dog training school.

Source
Veikkaus Live Betting: Messi
Can you read the game?
Who shoots the first goal? Watch El Clásico live on VeikkausTV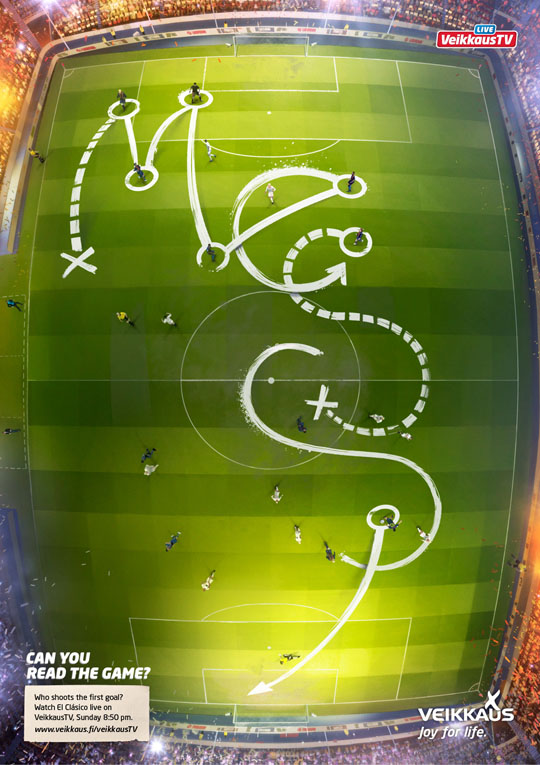 Source
Bausch & Lomb Pure Vision
Give a new life to your eyes

Source
Volkswagen Touareg
Cornering lights now standard on Touareg.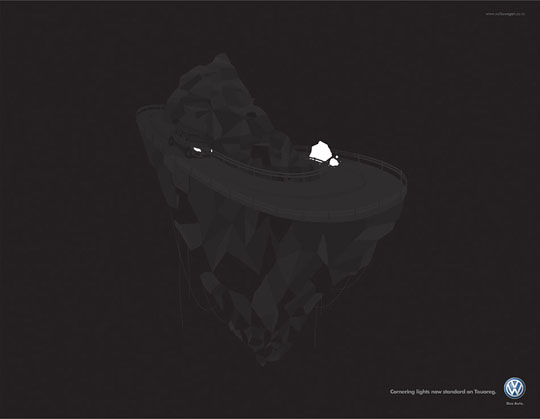 Source
Turkish Airlines: Birds
This Valentine's Day, take your beloved one and fly away

Source
Unicef:World Food Day
Hunger kills 2.5 million children every year.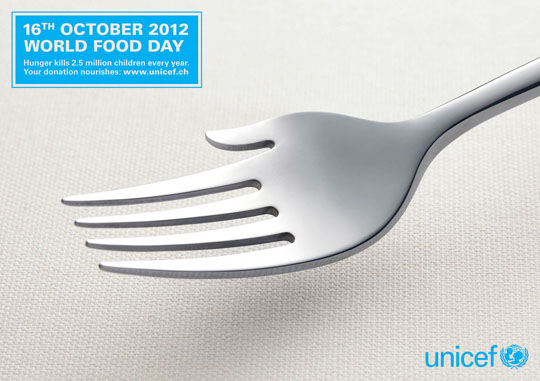 Source
Fujifilm Finepix
360 degree Panorama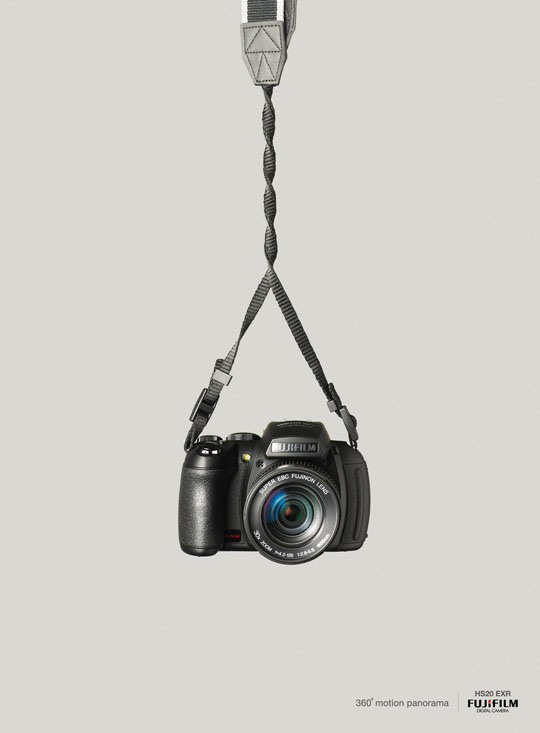 Source
Kielo Travel Agency
Dreaming of a holiday?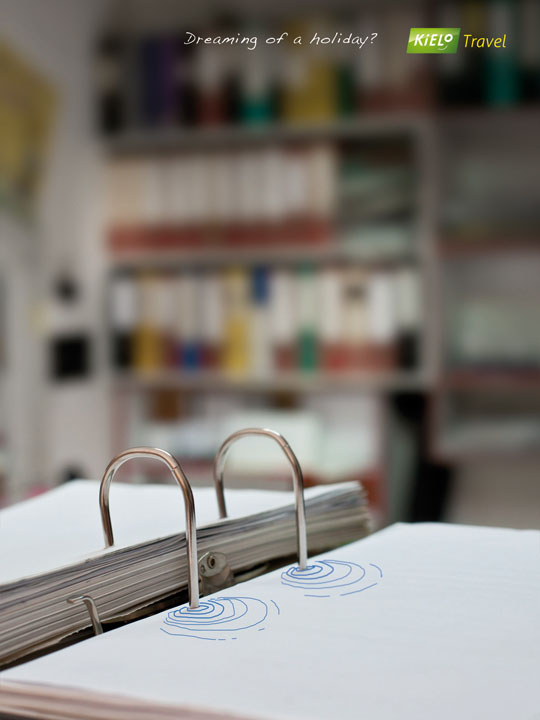 Source
Casablanca I-Pillow
Cards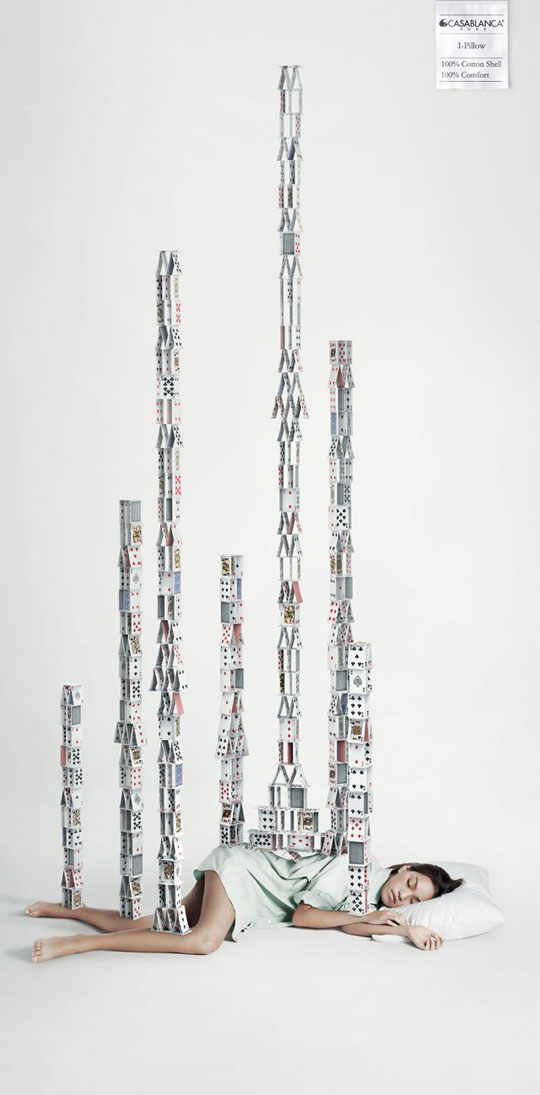 Source
Ponteio Lar Shopping
You may not see it, but in winter time, many people suffer from the cold. Donate warm clothes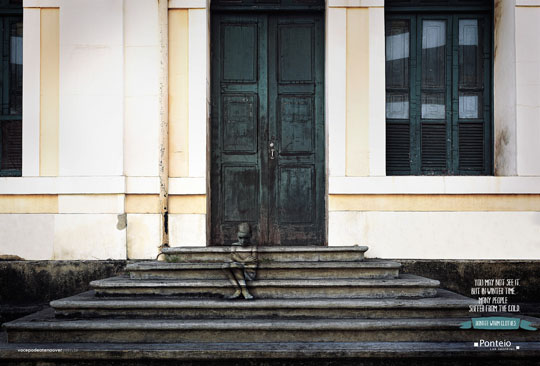 Source
National Geographic NatGeo WILD
The A to Zs of extinct and endangered animals.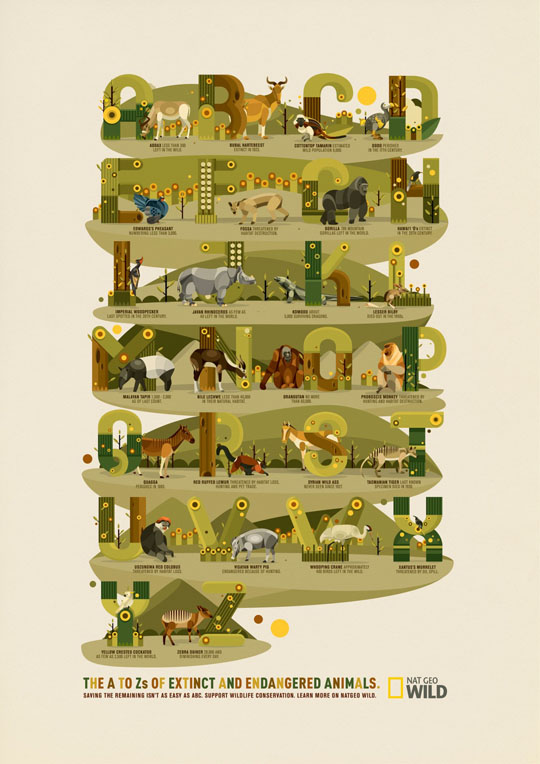 Source
Stihl Leaf Blower
The most powerful leaf blower.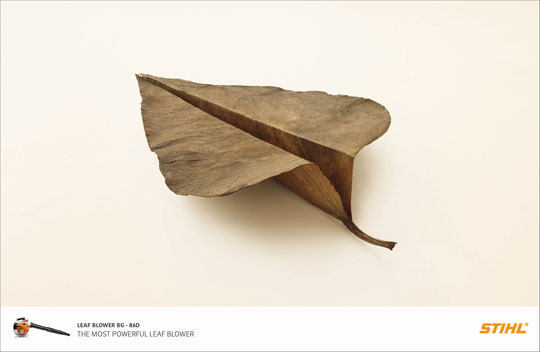 Source
Gillette
U.S. Orchestra Directors.Changing the face of history since 1901.

Source
Volkswagen Voyage
Beep, beep-beep, beep-beep-beep-beeeeeeeeeeeeep.
The new Voyage, now with parking sensor.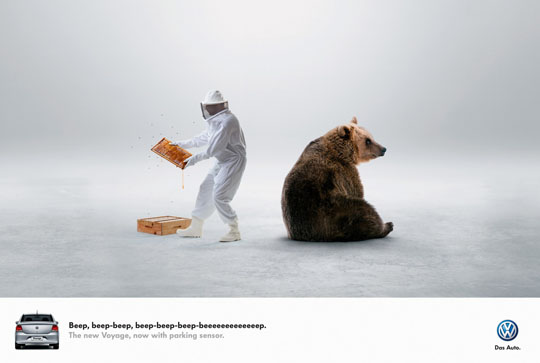 Source
National Zoo
Welcome, Baby Giraffe, to our Family. National Zoo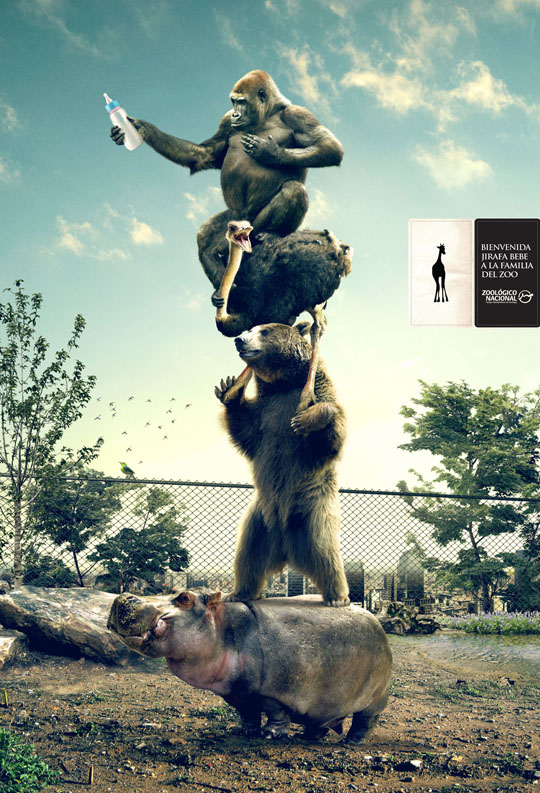 Source
Harley-Davidson
Driven by history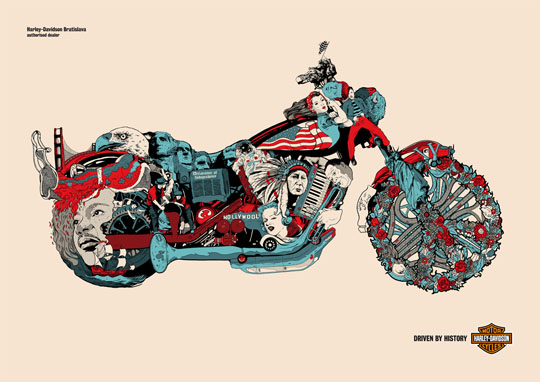 Source
Radiance-H
Strengthens hair from within.

Source
Marinella Ties
Since 1914, the taste of elegance.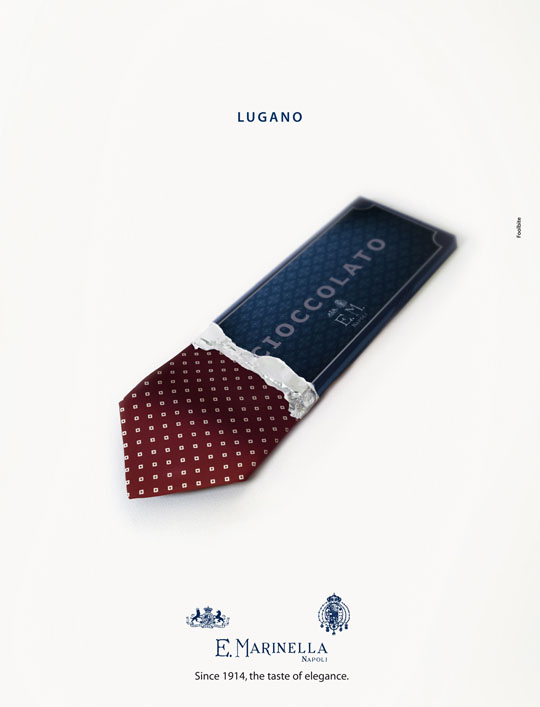 Source
Coordinadora
International shipping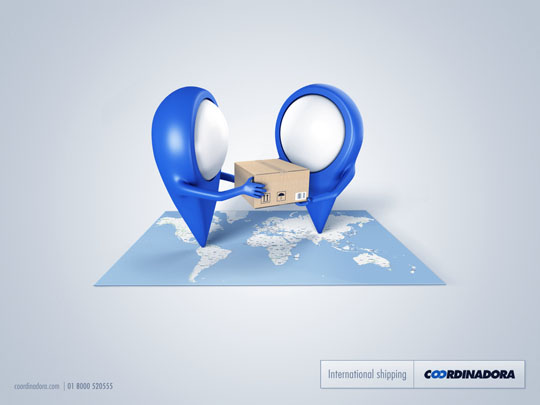 Source
Arjuna Yoga Centre
Antistress yoga

Source
Motorola: Washing Machine
Effortless business control with Motorola ET1 enterprise tablet

Source