I'm sure you all have heard about Elegant Themes,one of the leading wordpress themes provider in the market.Nick Roach,owner of the company creates amazing wordpress themes with his 13 friends and currently they have 76 themes available for all kinds of businesses.They have over 100K happy customers and they provide great support for them.All of the themes are of the best quality and up to date and with Elegant Themes you pay $39 per year for unlimited access to their themes.
Today we are happy to announce another giveaway.Nick offered to give 3 one-year memberships for Designbeep readers.The winners will get unlimited access for all themes.


Here are a few examples of Elegant themes;
eStore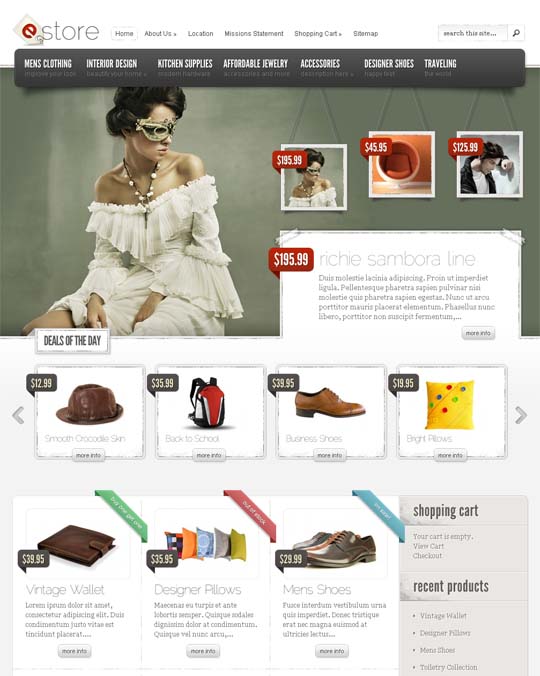 Deep Focus
Elegant Estate
How to Participate
-to win the contest just retweet this post and tell us why you want to win or tell us what is your favourite theme and why before May 28 , 2012
-do not forget to use your vaild e-mail ID.The 3 winners will be chosen randomly.
Good Luck
UPDATE-WINNERS
And the winners are;
# Mike Swift
# Mike
# Fabrizio