,    
Choosing the right colors for anything is really important.It is a very well known issue that the use of expressive colors have distinct psychological effects on people.
When it comes to web design,choosing the right color combination is also a crucial task for web designers.As a very powerful element,colors must carry the right message to your visitors.
We have showcased many examples of color usage in web design and in today's post we again present a great collection.Red Colored websites.The color red has been one of the most attractive color and this special color has always been associated with passion,action confidence,energy,strength, power etc.and it is a very intense color so it does not suit everything.How about the below websites?Enjoy!!

Mevem
Visit Website
Red Illusion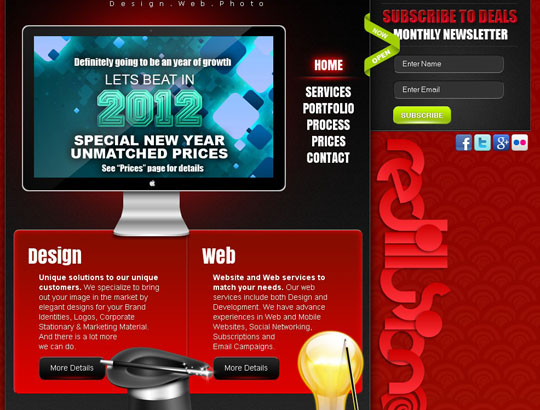 Visit Website
Coca Cola Bottling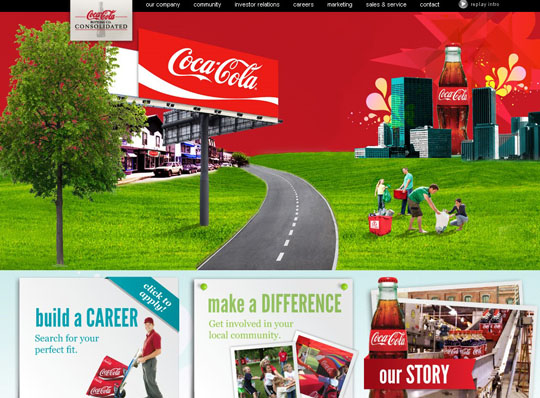 Visit Website
Interactive Red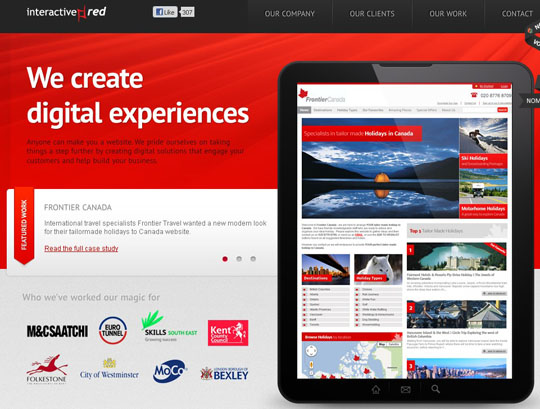 Visit Website
Xmas-Cayenne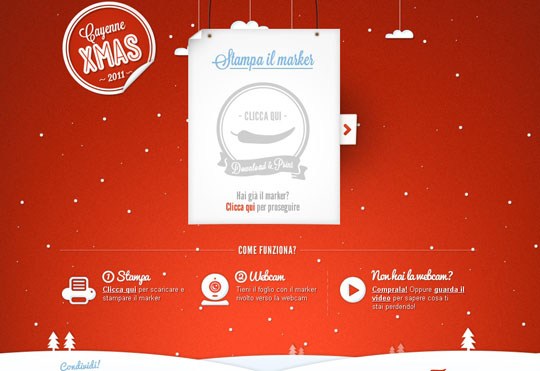 Visit Website
Canastas Virtuales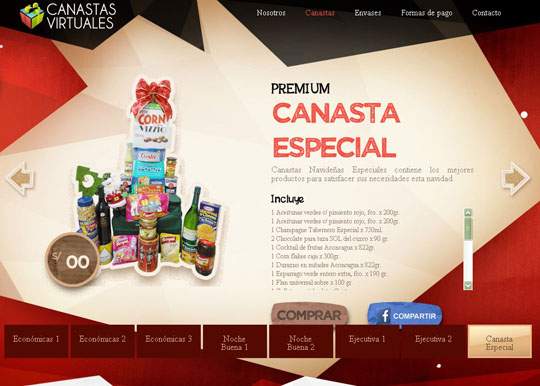 Visit Website
Instituto Visao
Visit Website
Canada 2020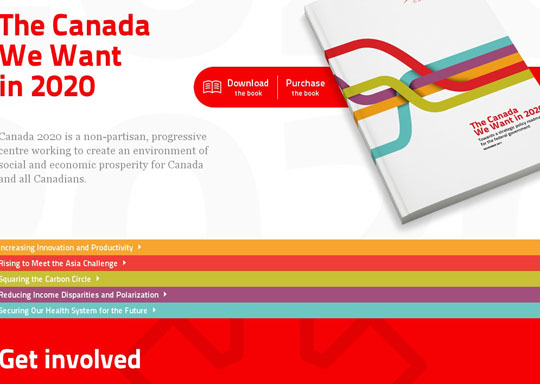 Visit Website
Floor 26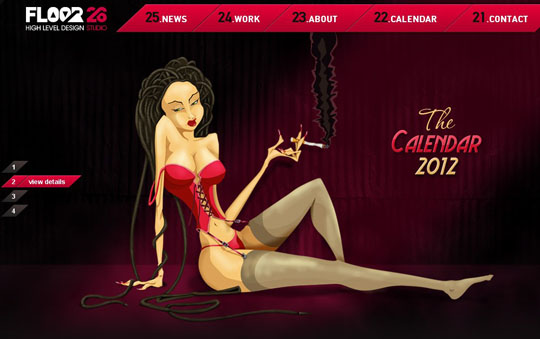 Visit Website
Warchild
Visit Website
Crea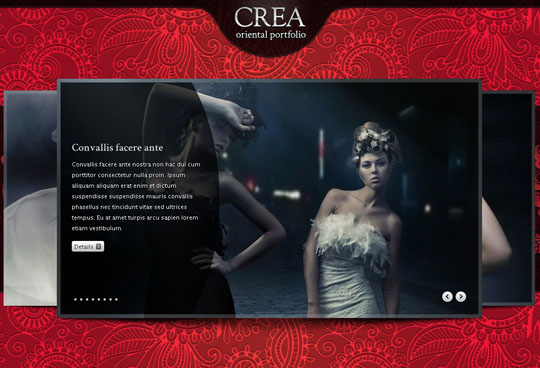 Visit Website
We Came From Mars
Visit Website
Nicola Fioretti
Visit Website
Visionpark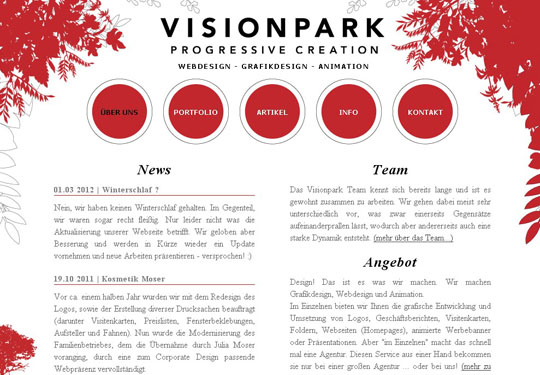 Visit Website
Yurbuds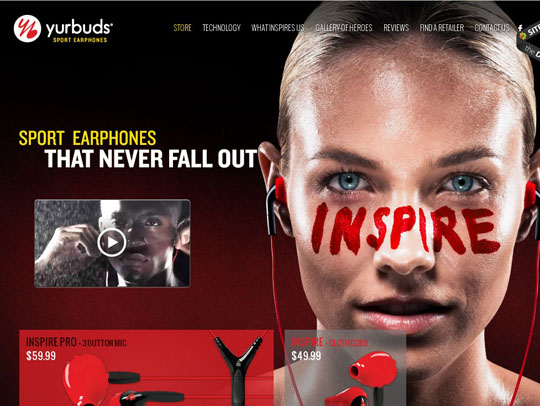 Visit Website
Mazarine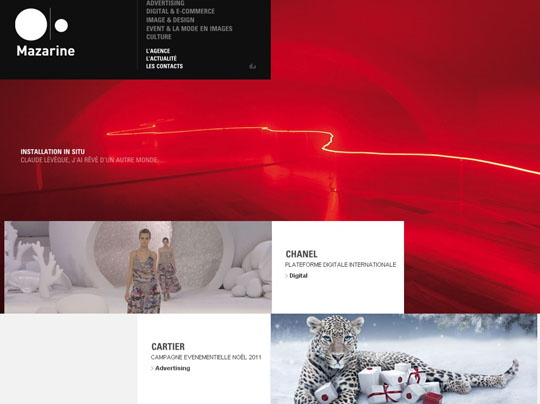 Visit Website
Le 28Thiers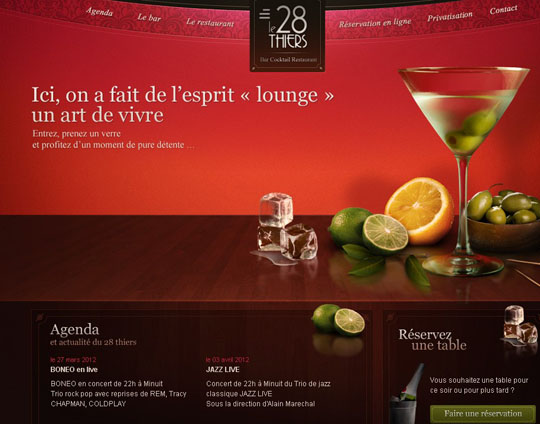 Visit Website
Diaz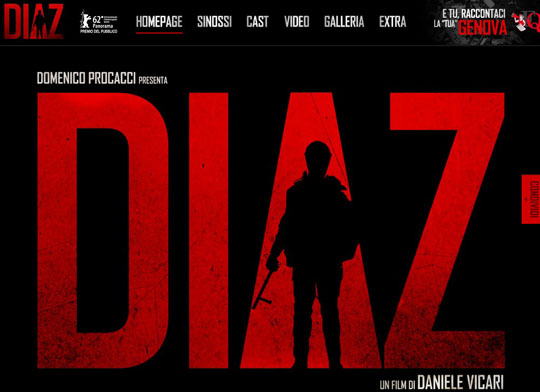 Visit Website
Keenan Wells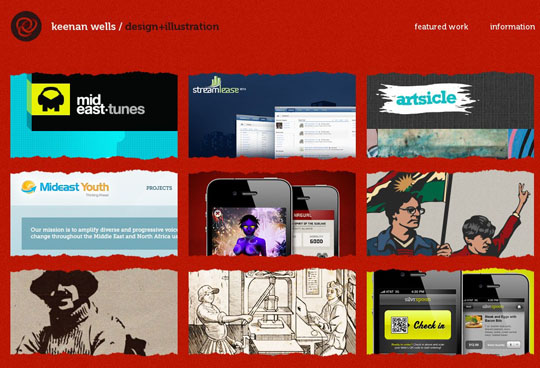 Visit Website
Green Onion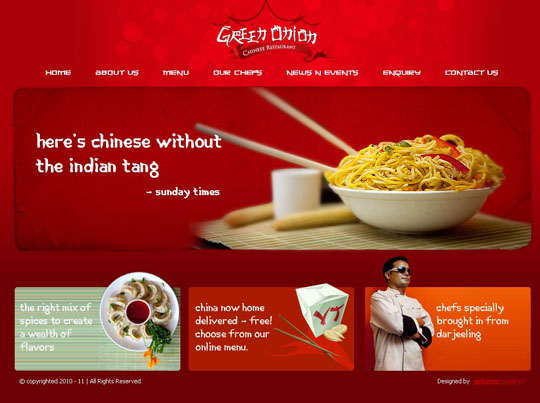 Visit Website
Whooray Records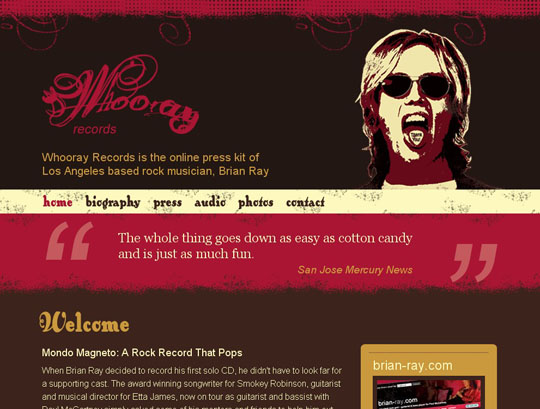 Visit Website
Popa
Visit Website
Thierry Castel
Visit Website
Khai Liew Design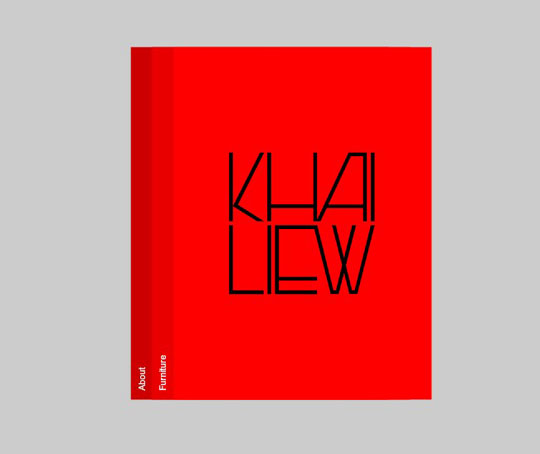 Visit Website
Northern Classics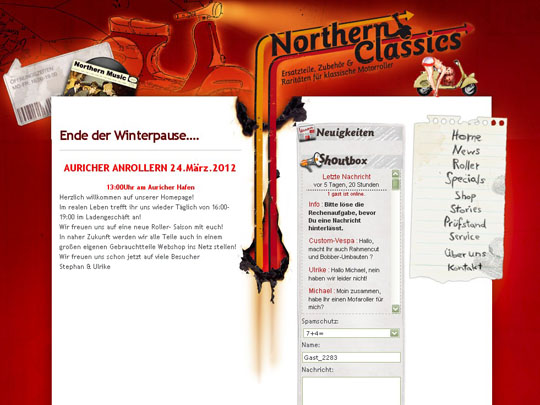 Visit Website
Gorilla Coffee
Visit Website
The Lit Pub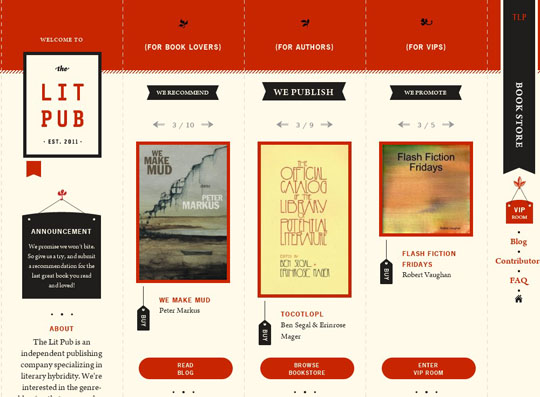 Visit Website
Codeway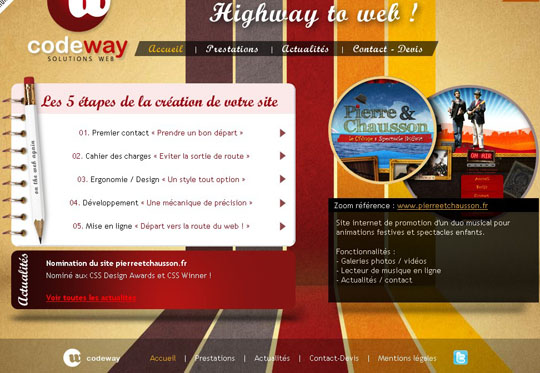 Visit Website
Martin Laxenaire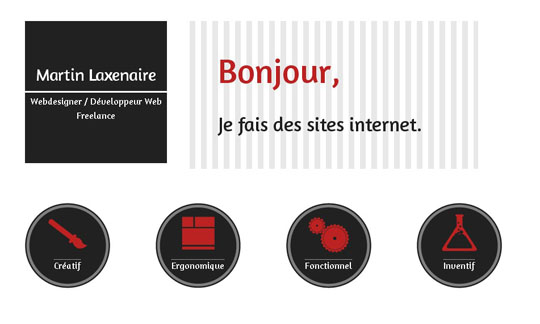 Visit Website
Inpris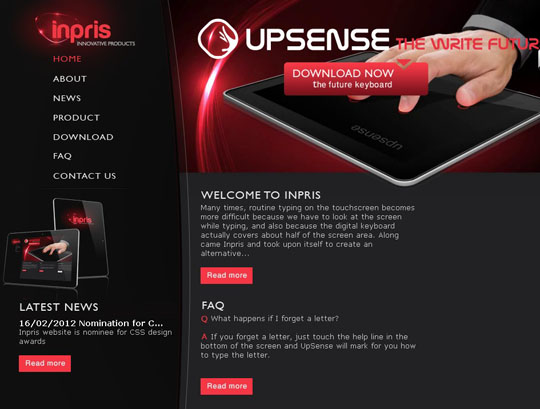 Visit Website
Ikıvo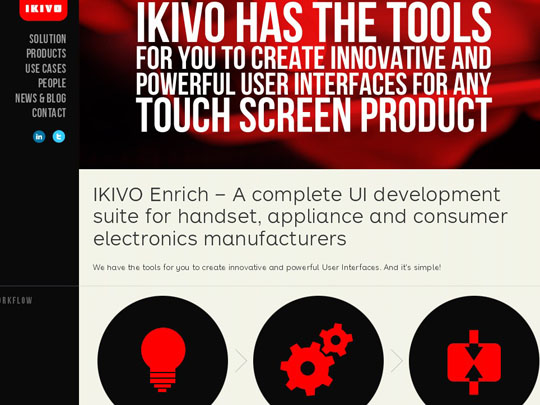 Visit Website
Instuto da Felicidade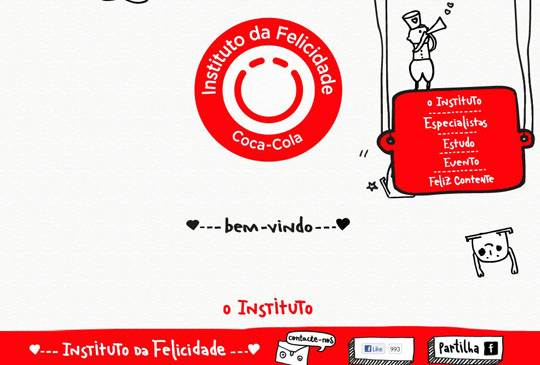 Visit Website
Pfister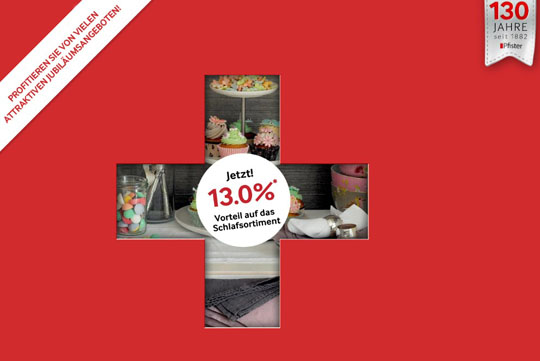 Visit Website
HelloCihan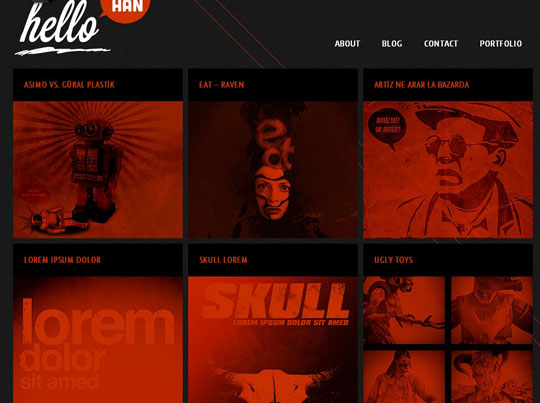 Visit Website
Cukris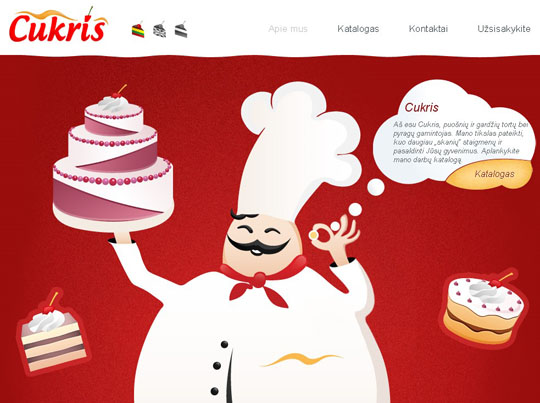 Visit Website
Red Bowl Challenge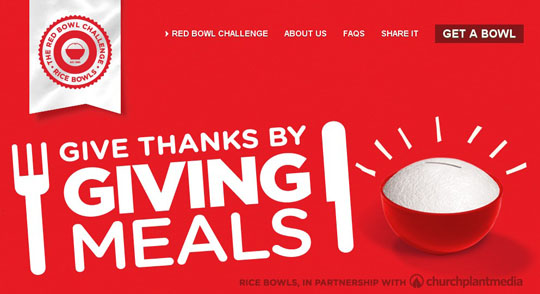 Visit Website
Brad Melin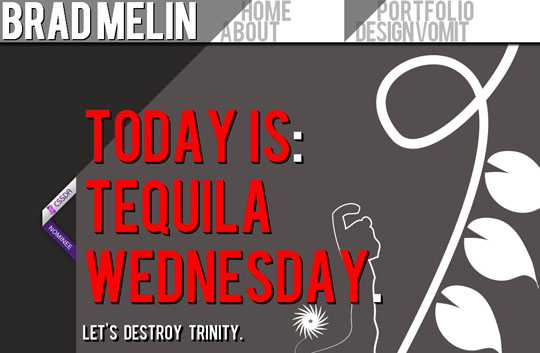 Visit Website
Next Page Media
Visit Website
Modman
Visit Website
La Web Shop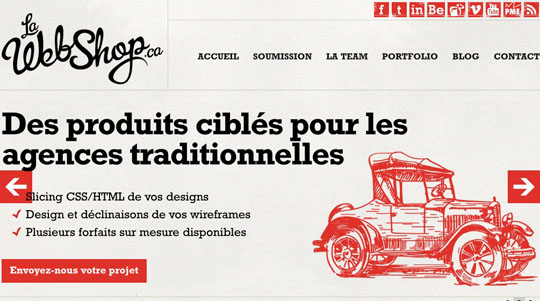 Visit Website