As the tablet devices are getting more and more popular in the last few years,some accessories of these devices are also essential for safety and easy use.When it comes to tablet device,iPad is the most popular device so that many companies release interesting yet useful accessories for iPad owners.
Today we are showcasing of iPad accessories which most of them are really useful however some of them may not be.


Pad Smart Cover
$39.00
Smart Cover was designed alongside iPad 2 to be its perfect match: a thin, durable cover that magnetically aligns for a perfect fit. It automatically wakes and sleeps your iPad. It's a handy stand for reading, watching, and typing.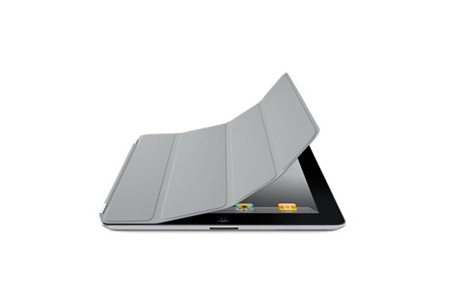 Product Source
Griffin Cinema Seat for iPad
$39.95
A great quality leather case with a built in stand that offers three different angles to view the iPad 2. Perfect for movies, business presentations and more
CinemaSeat turns your iPad into the perfect in-car entertainment system. The case itself holds your iPad while the wide, adjustable strap on the back routes around your headrest and holds CinemaSeat in place for viewing by backseat riders.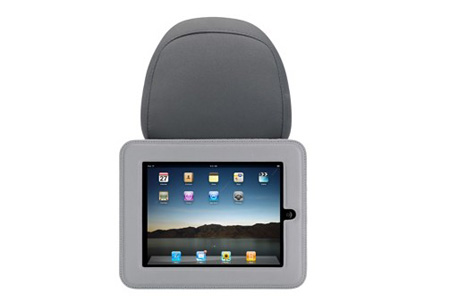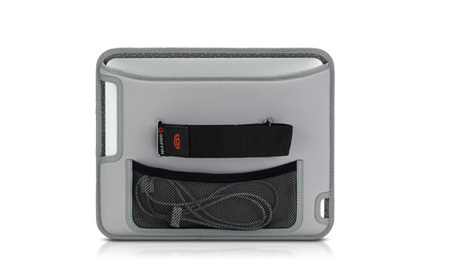 Product Source
iPad Waterproof Case
£19.95
Once sealed the Waterproof Case is airtight and becomes 100% waterproof keeping your iPad free from water, sand, grit and mud. Whether you are beach side or feel like surfing the internet in the bath, the waterproof case is the perfect solution – and it comes with a headphone jack hole so you don't miss any of the iPad experience.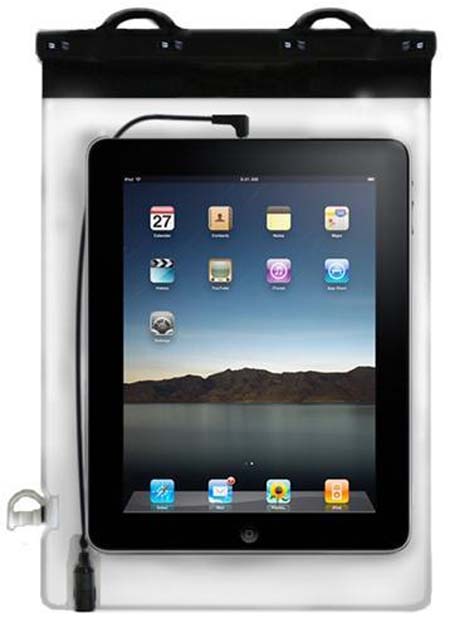 Product Source
iPad 2 Rotating Leather Stand & Case
£28.95
A great quality leather case with a built in stand that offers three different angles to view the iPad 2. Perfect for movies, business presentations and more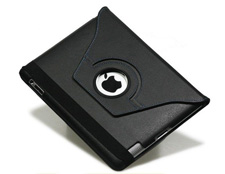 Product Source
Ergonomic iPad Stand
$62.95
The PADACS Ergonomic iPad Stand has been specially designed to enhance the comfort and posture of iPad users. With six angle adjustments the stand allows the user to view the iPad screen comfortably, without placing excess strain on the back and neck.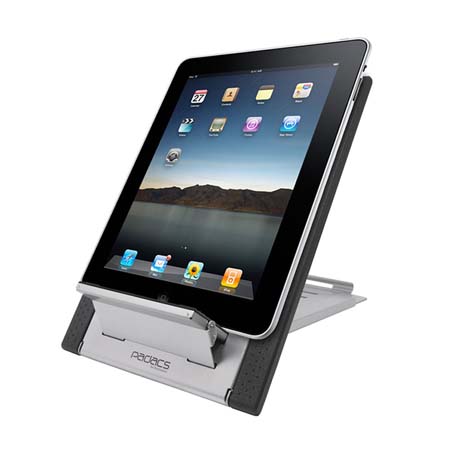 Product Source
Vintage Case
$69.99
The BookBook Case for iPad 2 is a handmade one-of-a-kind, hardback leather case that doubles as a fully adjustable stand. Along with its vintage looks, this case makes iPad feel as if you're holding a real book, and in many ways you are holding a book. BookBook for iPad forms a safe cocoon around your prized iPad.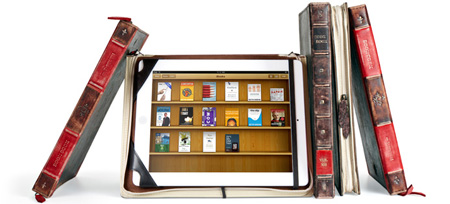 Product Source
Compass
$39.99
Compass is a stylish, compact folding stand that works as an easel and a typing stand. As an easel, Compass beautifully displays iPad in both portrait and landscape modes. To transform Compass into a typing stand, simply flip down the secondary leg and this super portable stand sits at a perfect angle for comfortable typing on iPad's cool onscreen keyboard.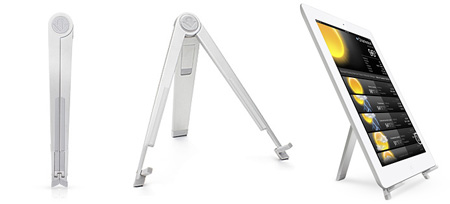 Product Source
iPad Butler iPad Stand for Home
£245.52
The perfekt iPad stand for exhibitions, home and restaurants. Heigh: 110 cm, Stand/diameter 40 cm. Mounting with iPad Alu Grab, Theft by means of set screw, Angel change 90 degrees possible.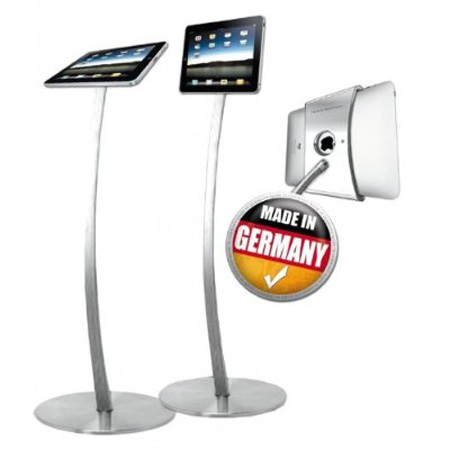 Product Source
Boombox Skin Cover
$29.95
Customize and protect your iPad.Skin covers the front and back of the iPad.3M technology for easy application and clean removal.Super-thin (less than 1mm) tough scratch protection.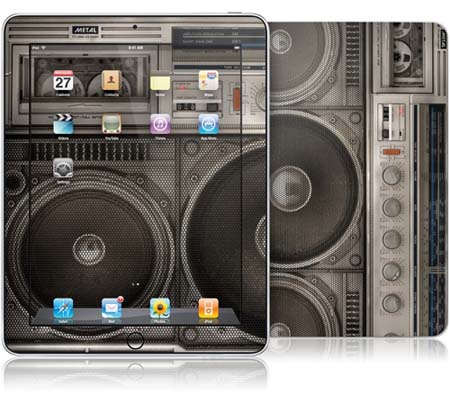 Product Source
Bluetooth Keyboard Leather Housing Carry Case Cover
$36.00
This iPad 2 leather case comes with a built-in bluetooth keyboard that seamlessly connects with the iPad 2 for a quicker and more comfortable typing.
This iPad 2 case holder can easily convert into a laptop style position for a more comfortable typing, as well as for tablet use, by folding the iPad leather case which then hides the keyboard out of sight.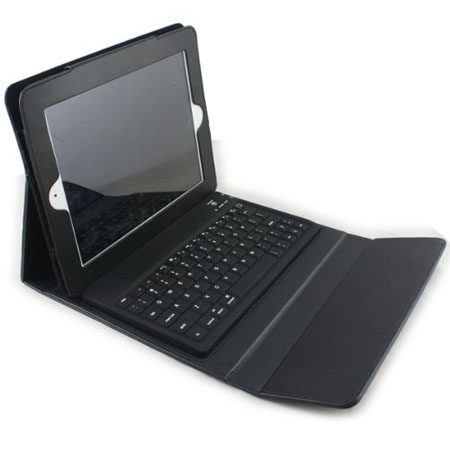 Product Source
iSound Cinema Sound for iPad and iPad
$89.99
From the new iSound Collection, the Cinema Sound offers adjustable Portrait and Landscape views while charging your iPad. The built-in speakers provide exceptional sound for watching movies or playing games.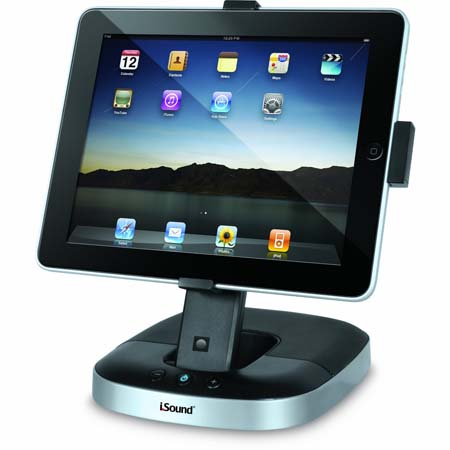 Product Source
Cleaning Pads for Apple iPad, iPad 2
$12.99
The Targus CleanVu Cleaning Pads for iPad offer an ideal way to effectively remove fingerprints and residue from the screen without using a cleaning solution. The reusable wipe is sized perfectly for the iPad and features a durable faux leather backing with built-in handle for easy use.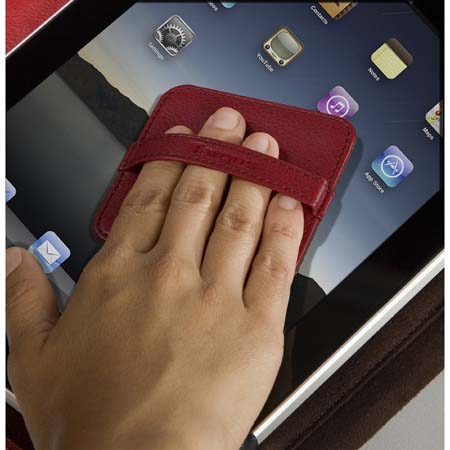 Product Source
Joystick for Increased Control and Gameplay
$18.99
This Suction Cup Joystick gives increased control and allows Precise movement for any game that has directional pad controls.It safely mounts to the tablet screen without causing any damage.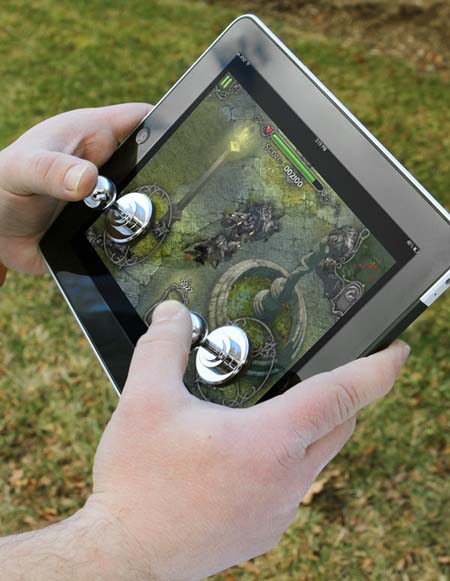 Product Source
Aquapac iPad Waterproof Case
$41.84
This is our iPad case. But it's also a perfect way to protect and carry all sorts of gear – phones, cameras, passports and other important documents. Anything you need to keep 100% waterproof when you're exposed to the elements.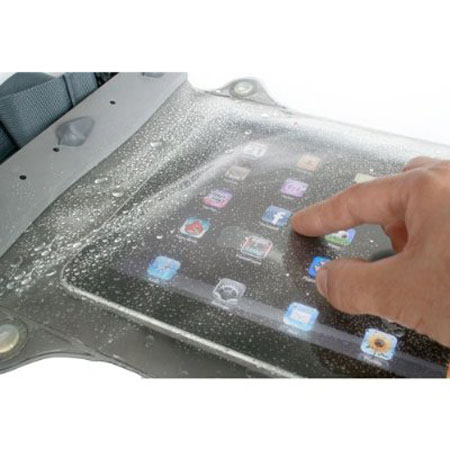 Product Source
Bluetooth fm Transmitter for Ipad
$49.95
BTC8 streams music from your bluetooth enabled device into your car stereo using FM. It utilizes an enhanced FM & bluetooth chipset to deliver high music fidelity.

Product Source
iDJ Live DJ Software Controller for iPad
$99.95
DJ software controller for iPad, iPhone or iPod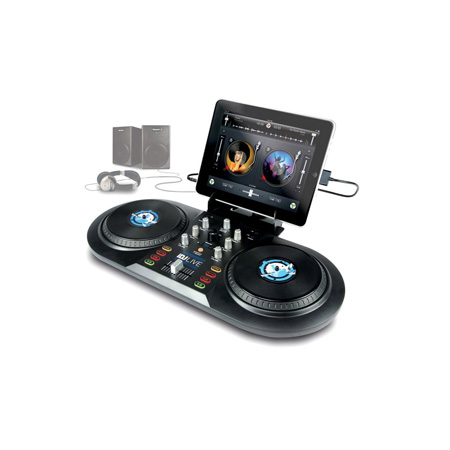 Product Source
iHome Dual Alarm Clock Radio for iPad
$138.95
The iD85 is a dual alarm clock and radio for iPad, iPhone and iPod; wake and sleep to a custom playlist or to the AM/FM radio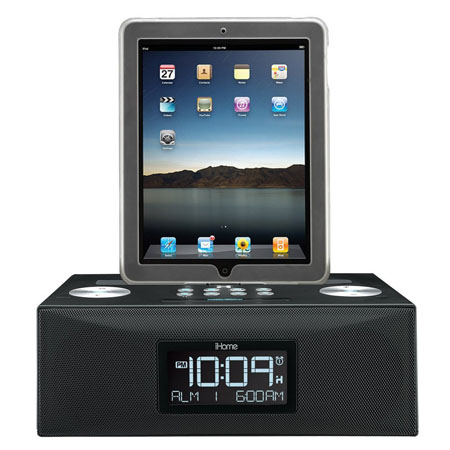 Product Source
Matias Wireless Folding Keyboard
$99.95
Full-sized, wireless, and foldable for easy travel, the Matias Keyboard offers comfortable, high-quality keys—including a number pad that includes Tab and volume control keys for easy data input.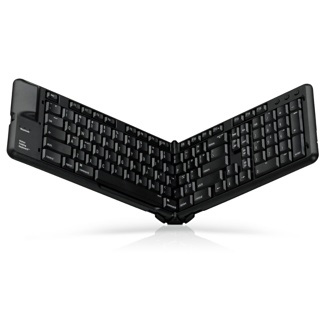 Product Source
iCADE iPad Arcade Cabinet
$99.99
To use the iCade, gently slide the iPad into the cradle. The iCADE uses Bluetooth to connect to the iPad so there's nothing else you need to do. You're ready to "insert coin" and game on!

Product Source
Fling Joystick for iPad
$35
Fling gives you ultimate control over any game with a virtual joystick.Crafted from silky-smooth aluminum and engineering-grade flexible resin.Transparent structure lets you see the screen while you play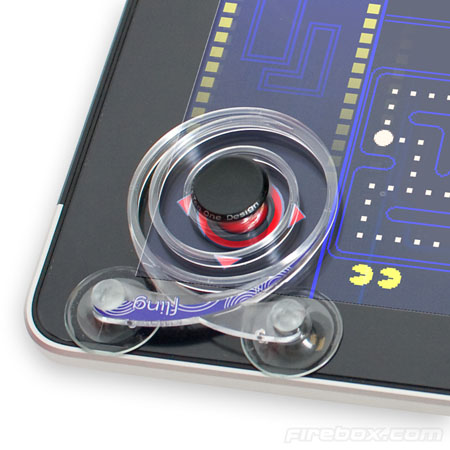 Product Source