HTML5 is a language for structuring and presenting content for the World Wide Web.Basically, HTML5 is the advanced version of HTML.In particular, HTML5 adds many new syntactical features. These include the <video>, <audio>, and <canvas> elements, as well as the integration of SVG content.
Today we want to share 2 great HTML5 resources.The first one is created by Focus.com which is a HTML5 infographic showing Browser compatibility,HTML readiness and comparison with Flash etc. and
The second one is HTML5 cheatsheet created by Techking.
What is HTML5?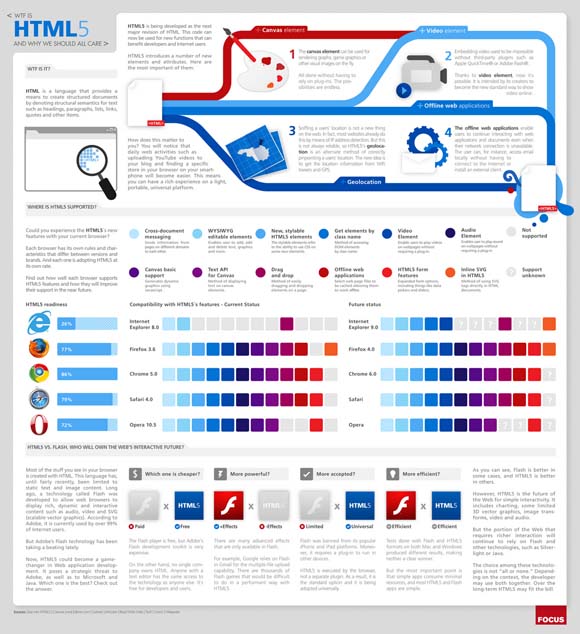 Ultimate HTML5 Cheatsheat