Sometimes you need a free template and you need it fast. In other words, you don't have time to search for the websites offering this kind of freebies. And you don't have to. We've already done it for you.
Here is a list of top places to find Free Website Templates and Free Flash Templates. It depends on your website if you want an animated design on not. Our goal is to make it easy for you to get the free template you're looking for.
The article starts with 10 websites that provide users with Free Website Templates. From there, you move up to the websites that are offering Free Flash Templates.
Please keep in mind; the following resources are highly appreciated by web designers and creative webmasters, because they keep them informed of the best templates one can download for free.



Website Templates Online
Website Templates Online is a new site, but it has over 1000 free website templates and more are being added on a regular basis. Each template is valid and ready-to-use.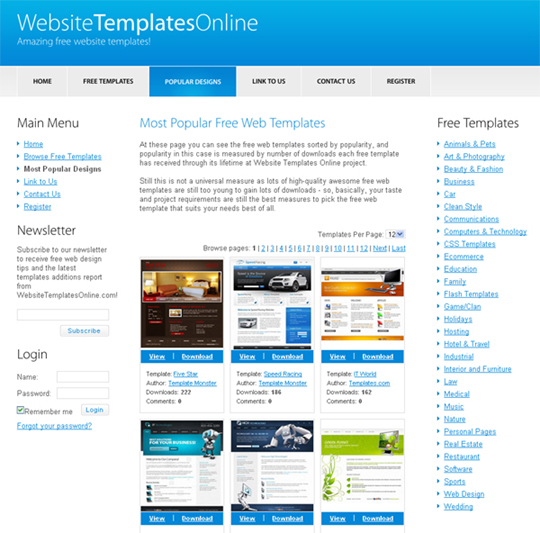 Template Mo
There is a good choice of Free CSS Templates at TemplateMo.com. Thus, you can easily find a template for a corporate website or a personal blog.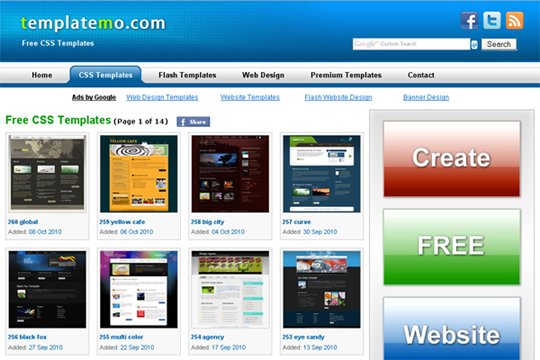 Open Source Templates
If you are looking for quality rather than quantity, then make sure to visit OpenSourceTemplates.com. There are only 16 templates there, but each of them is worth your attention.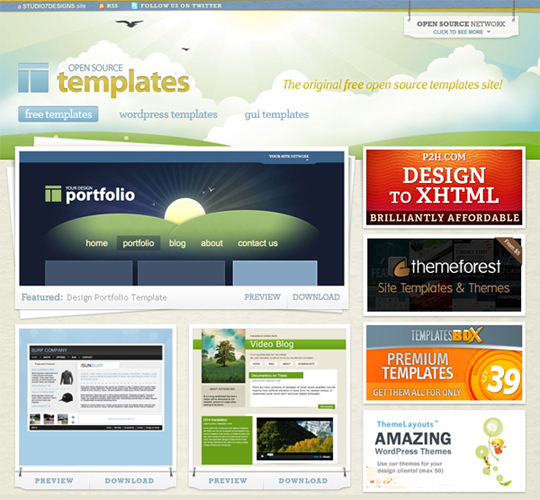 Free CSS Templates
Please welcome another resource to download free website templates. Here, you can search templates by categories. So, it'll take you just a few minutes to find the design you need.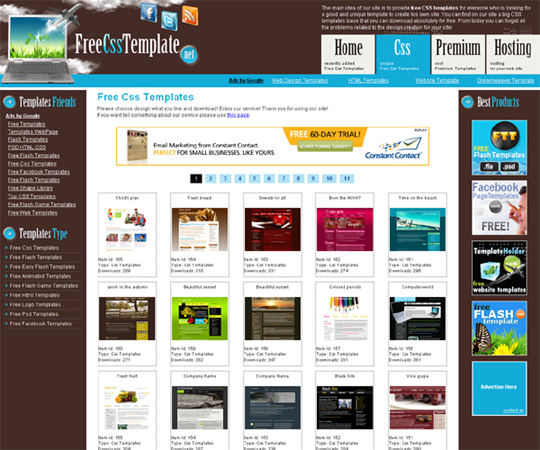 Free CSS
Free-CSS is one of the biggest collections of free website templates on the Internet. It should be also mentioned that all templates available are clean and attractive.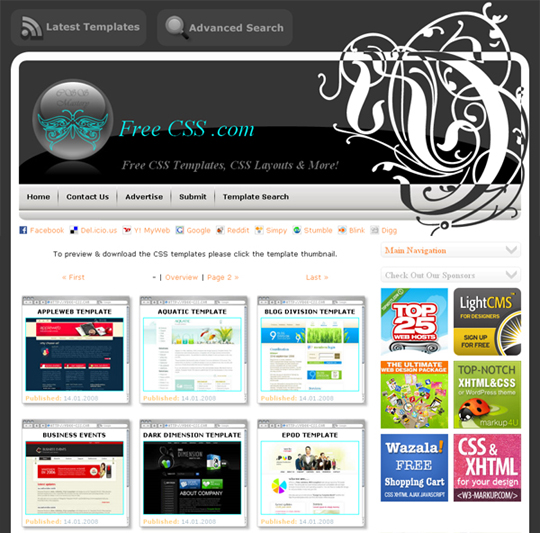 Fresh Templates
Fresh Templates is now offering 126 templates. Although, some templates look quite simple, you can still find one to your liking.
Open Designs
At OpenDesigns.org you can search freebies by style, color or keyword. It's really helpful because the site offers more than 2000 templates to choose from.
My Templatez
My Templatez is another site that provides multiple search options – by type, category, color and keyword. More than 1000 templates are now available to My Templatez users and the site welcomes new entries.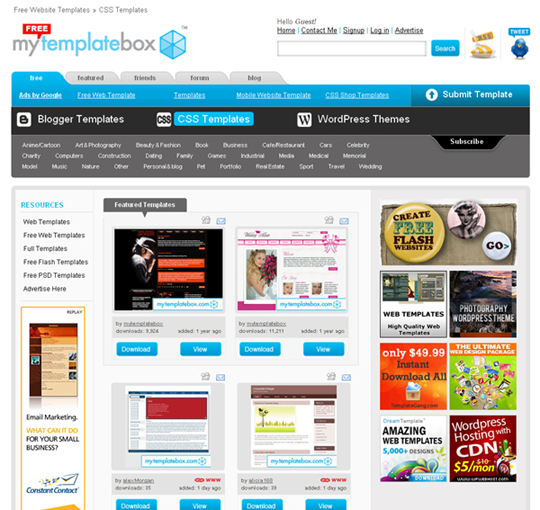 Just Free Templates
More than 600 templates can be found at JustFreeTemplates.com. Not only the website provides free web templates, but also free WordPress themes and free Joomla templates.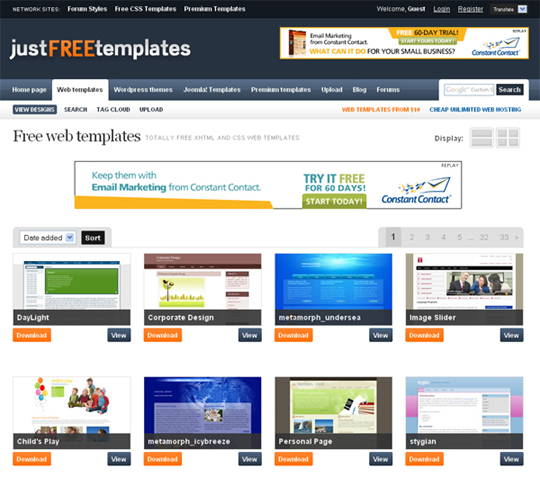 Free Templates Direct
There are only 50 designs at FreeTemplatesDirect.com, but you'll be amazed by how beautiful they are. However, that would be better if the users could see live demos and not only screenshots of templates.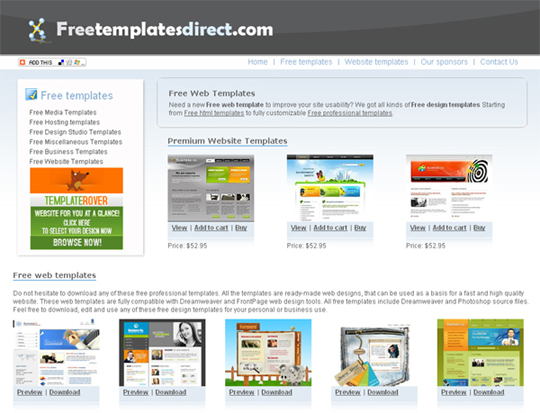 Free Flash Templates
Metamorphosis
Metamorphosis is known for creating beautiful Flash templates that are simple to use. In fact, the website provides quick tips on how to edit free Flash templates and put them online.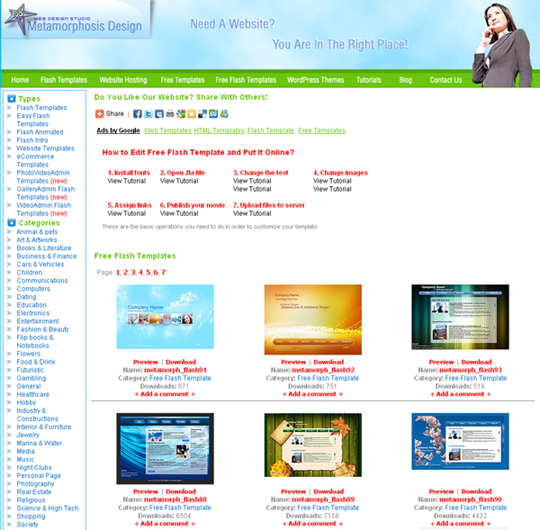 Flashmo
It's hard to believe that the Flash templates you see on Flashmo.com are free to download, but they are! In fact, you can choose from more than 250 templates and each template is delivered with source files.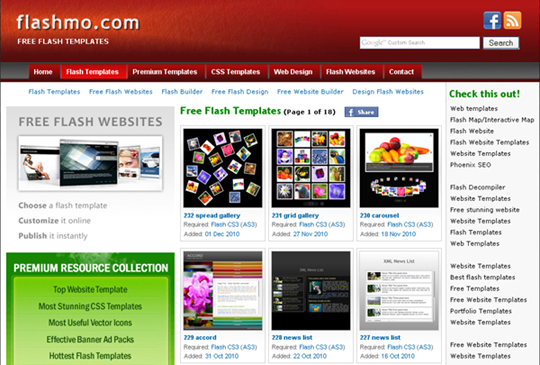 Flash Templates
This website is very popular with designers, webmasters and Flash developers because it offers 40 templates to choose from. By the way, each template has been created with a certain business in mind. So all you have to do is find the design that suits you best.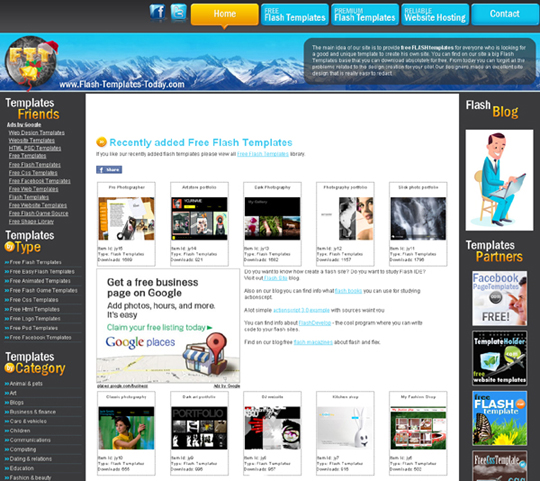 Free Flash Templates
Would you visit FreeFlashTemplates.com if you know that the site offers only 13 templates? The right answer would be "YES" because each of these Flash templates looks simply awesome. Please check out the live demos and make sure of it.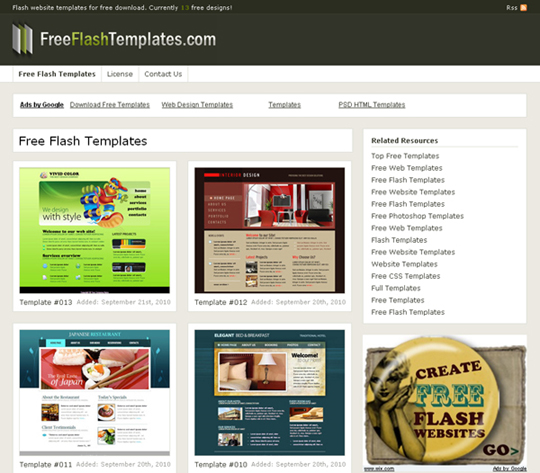 Massive Flash Templates
Massive Flash Templates is now offering more than 100 Flash templates. The templates are available in different categories and come with easy to edit source files.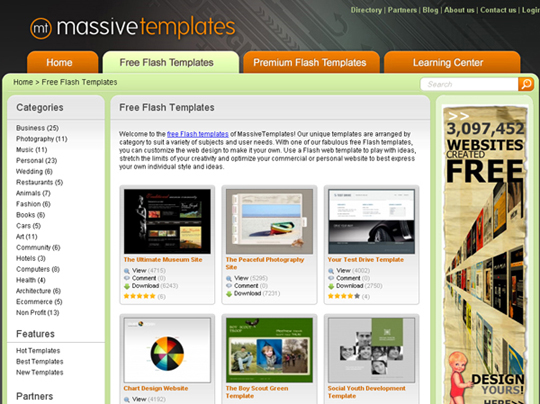 Smash Flash
SmashFlash.com is one more website to visit when you are looking for free Flash templates. Not only will you find beautiful templates there, but also some tips on how to create Flash websites. In fact, SmashFlash users are welcome to promote their websites by submitting them to a SmashFlash Directory.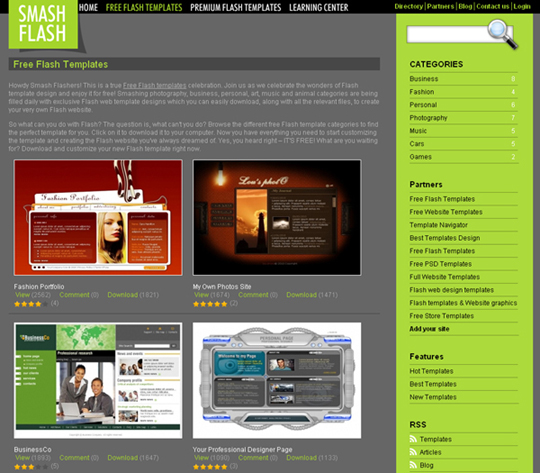 Free Nice Templates
There are only 17 free Flash templates at FreeNiceTemplates.com, but whatever template you download, you'll get a few pages and not just a homepage design. By the way, most templates were created using FLASH, XHTML and CSS, so it will be easy for you to edit them even if you are not a Flash guru.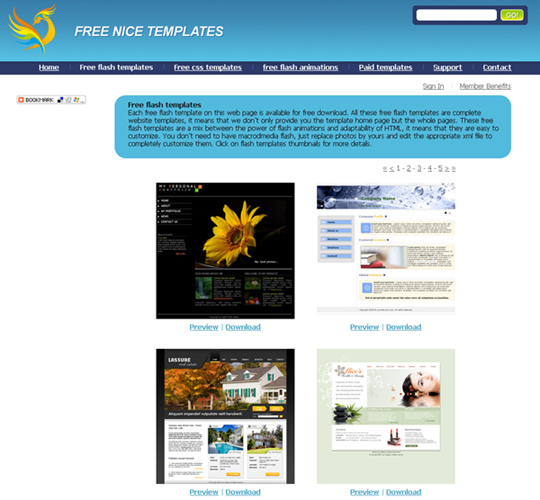 Flash Village
FlashVillage templates are available to FlashVillage members only. So, if you want to download any of 17 freebies you need to register an account with FlashVillage.com. The good thing about it is that the registration is free and takes a few minutes to complete.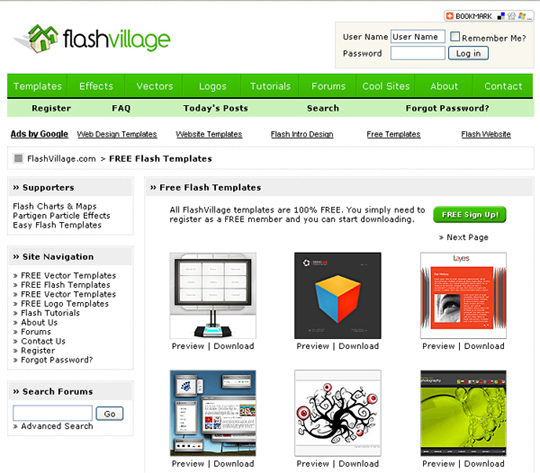 Free Templates 4 U
Free high quality Flash templates can be also found at FreeTemplates4u.com. Although, there are only 18 templates in total, each of them is designed with attention to detail.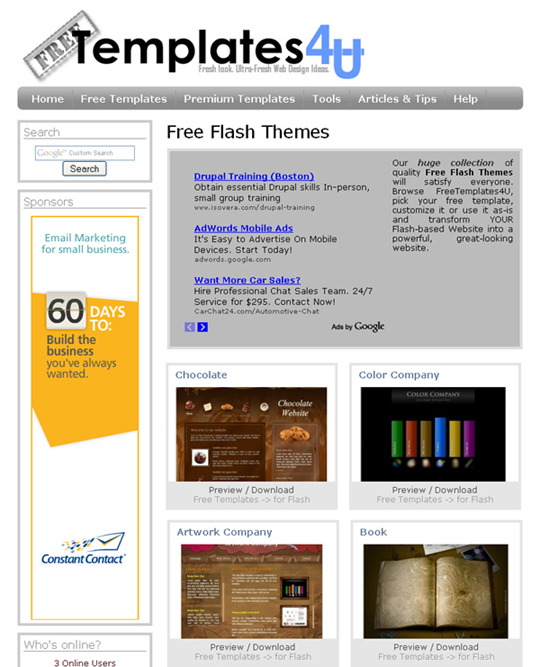 Free Flash Web Templates
And finally, Free-Flash-Web-Templates.com. This website provides about 50 Flash templates and a lot of html templates. So make sure you read the description before you download the template you like.