In the last few years cartoon characters and mascots became very popular and you can see them everywhere.Creating these kind of characters is not hard but of course it not easy.As being a beginner in illustration i learnt a lot from the below tutorials.You can also create amazing characters and mascots especially for websites.(I do.)Adobe Illustrator is one the best application for creating vectoral graphics and today i've collected best tutorials which you can learn very detailed techniques and basic skills from beginners to advanced users.

1.How to Create a Vector Illustration and Prepare it for Micro-Stock Sale
This tutorial details a professional workflow for creating vector illustrations and prepping the artwork for these sites.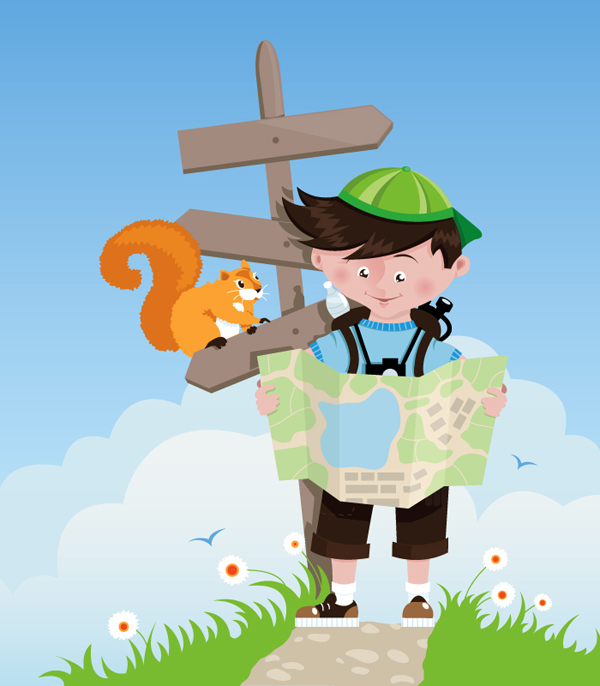 2.How to Illustrate a LeBron James Cartoon Character
Another good tutorial to create cartoon character using adobe Illustrator.The steps are described very detailed.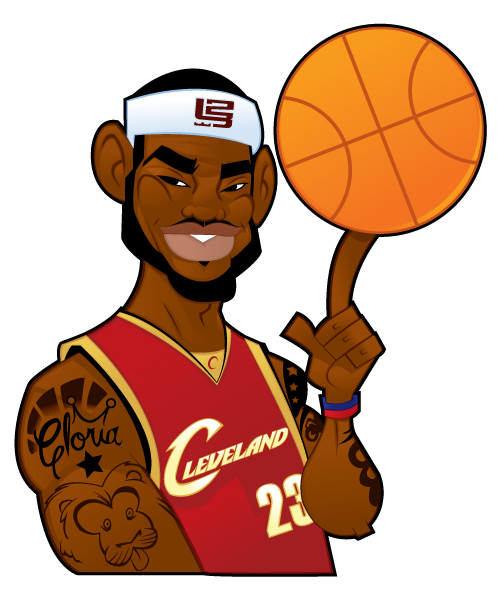 3.Create Your Own Leprechaun for St. Patrick's Day
Create yourself a wee Leprechaun for St. Patricks Day 2009 with this Illustrator tutorial. This tutorial covers the process from digital inking to basic colouring and rendering.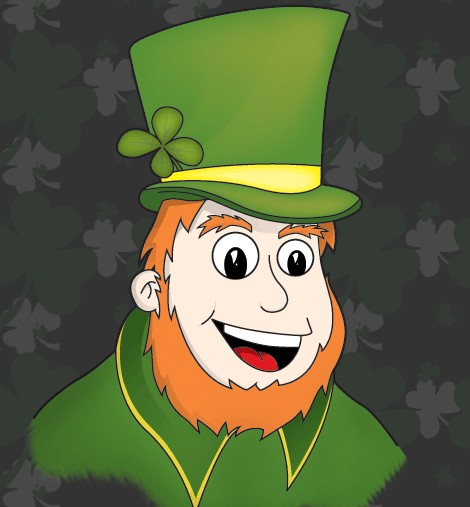 4.Create A Grisly Zombie Illustration With A Pen Tablet
In this intermediate tutorial you will learn how to create a zombie illustration with a pen tablet from a photo.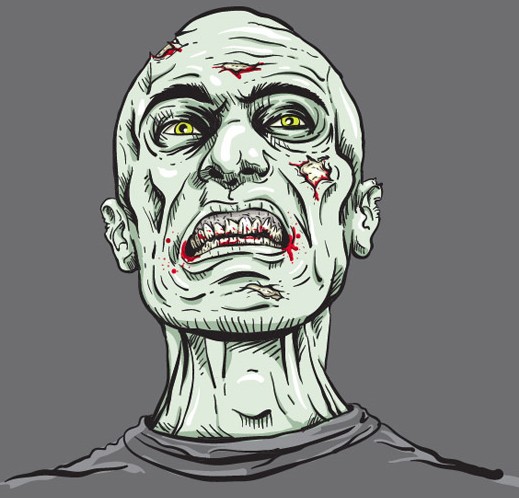 5.How to Create a Curious Owl in Illustrator CS4
A perfect tutorial for creating vector character.The tutorial is not for beginners but easy to follow steps.


6.Design a Character called a Minion from the film Despicable Me
An interesting but good tutorial with a perfect final result.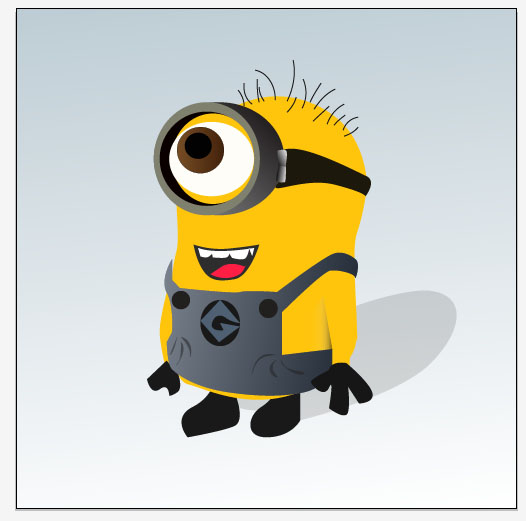 7.Create a Dirty Water Drop Character
The character is created for spreading the awareness about The Water Crisis.This tutorial is for advanced users.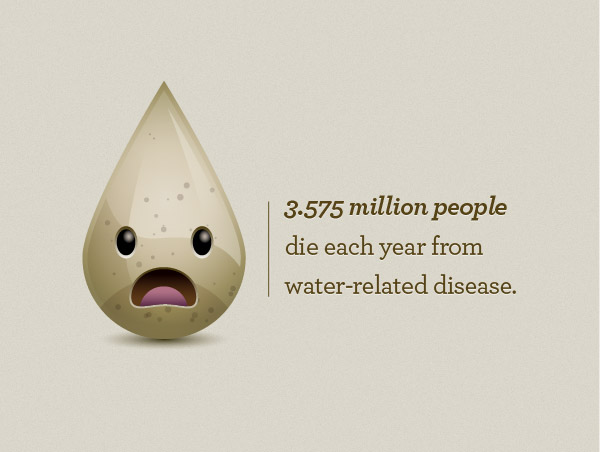 8.Drawing a Character's Face in Illustrator
It's a good tutorial for creating human-like character with perfect light effects.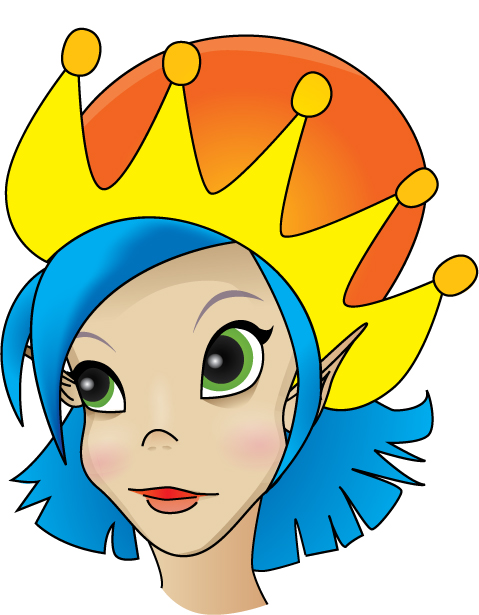 9.Create a Funny Singing Pig
In this tutorial you can learn to create a funny singing pig with a simple bow tie and some musical notes.


10.How to Create a Cartoon Character with Expressive Lines
Cover the necessary steps for creating a colored multicolor cartoon character that includes shadings using Adobe CS3, a Wacom tablet, an inked drawing, and scanner.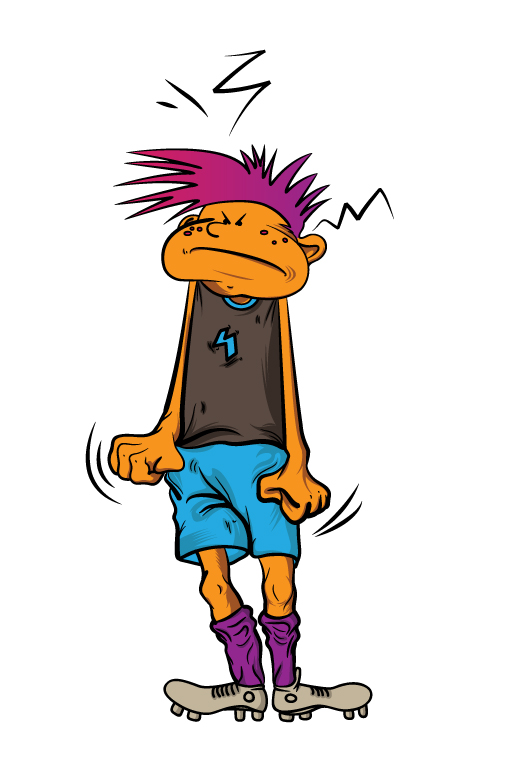 11.How to Illustrate a Cute Emo Kid
As you see,you can create a great emo character using Illustrator CS3, pen, paper, scanner, and Wacom tablet.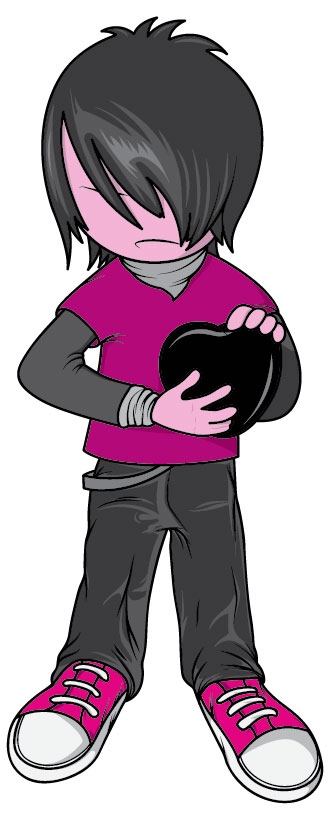 12.Create a Cute Panda Bear Face Icon
The tutorial teaches creating a cute panda bear face icon.The steps are really easy to understand.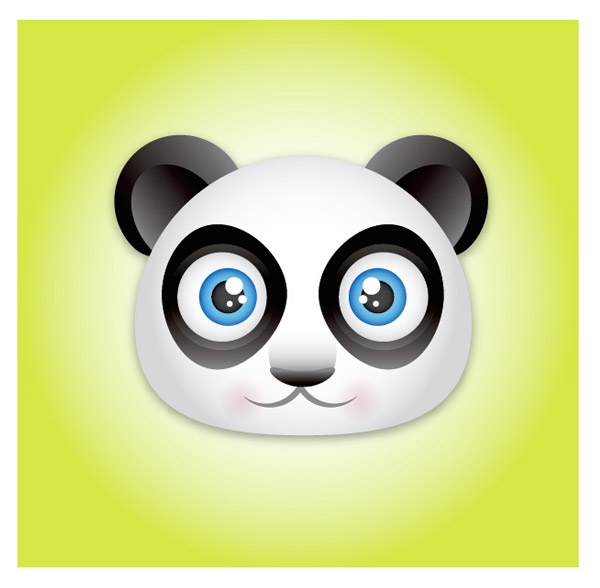 13.Create a Cute Monster Girl in Illustrator
In this tutorial you will learn how to create a cute little monster girl and in the same time, you will learn to handle multiple layers and maximize their efficiency.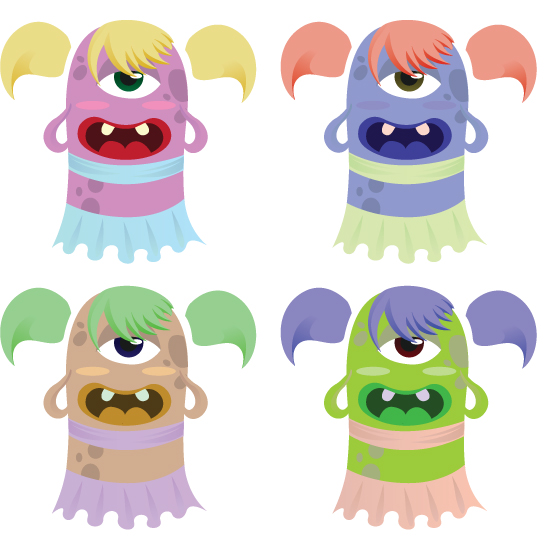 14.Create a Mascot from a Simple Sketch
In this tutorial you will learn how to create a mascot from a simple sketch. No mad drawing skills are required, just a bit of attention and Adobe Illustrator.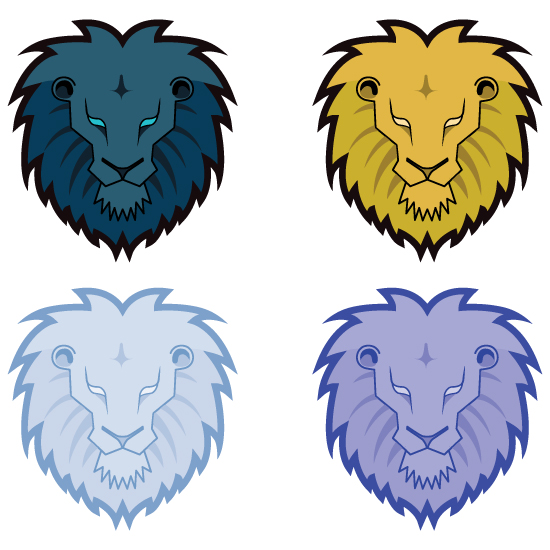 15.Create Textured European Goldfinch Characters
Make a unique character design of a European Goldfinch with paint splatters and textures. The techniques used will be Live Trace, Pathfinder, Transparency, Distort, Warp and Clipping Masks.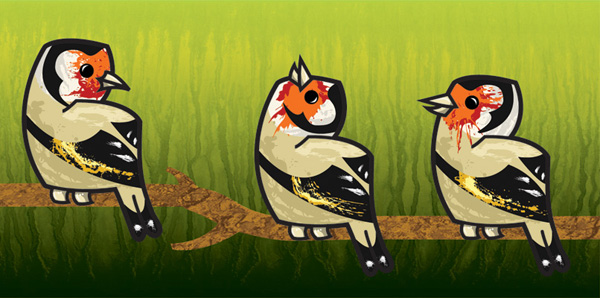 16.How to Create a Cool Monkey Character in Illustrator
Create a monkey character illustration using Adobe Illustrator. You'll be using basic Shape Tools, the Pen Tool and various other Illustrator techniques to create the illustration.


17.Create a Valentines Day Illustration for Your Sweetie
Learn to create a cheerful character and lovely, colorful bubbles.There are sone good techniques used in this tutorial.


18.How To Draw Ferb Step By Step
It is a basic illustrator tutorial for beginners.All the steps are well described.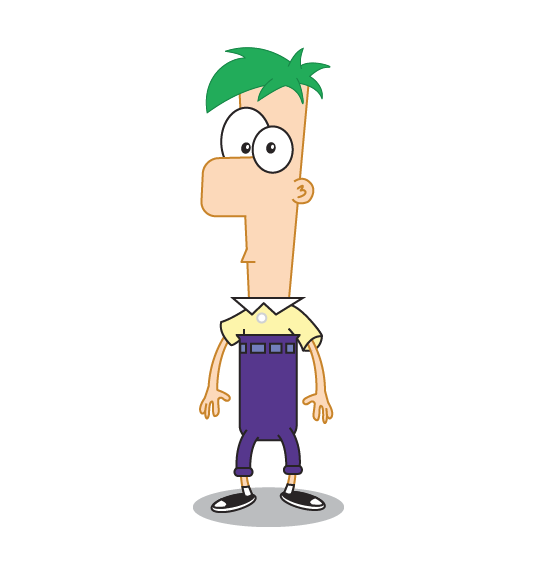 19.How To Create A Very Scary But Cute Monster In Illustrator
This is a tutorial on how to draw a complex monster illustration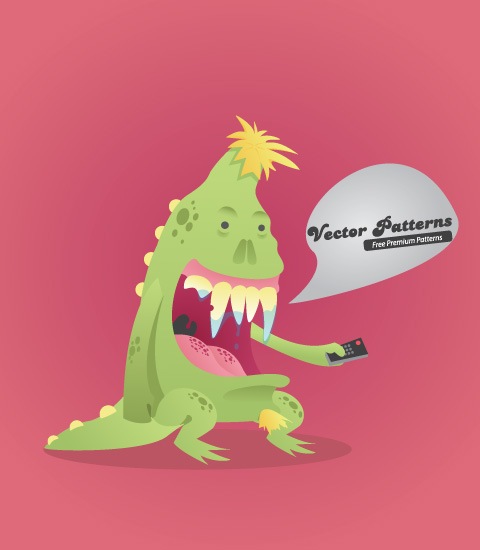 20.Create a Grumpy Bear Face
Another very detailed illustrator tutorial.Easy to understand and follow.


21.Creating Bart Simpson Vector Character in Illustrator
This is a short beginner tutorial. You will use Layers, utilize the Pen Tool and its sister tools, such as the Convert Anchor Point Tool, and Direct Selection Tool, to draw and colorize a vector Bart Simpson in Adobe Illustrator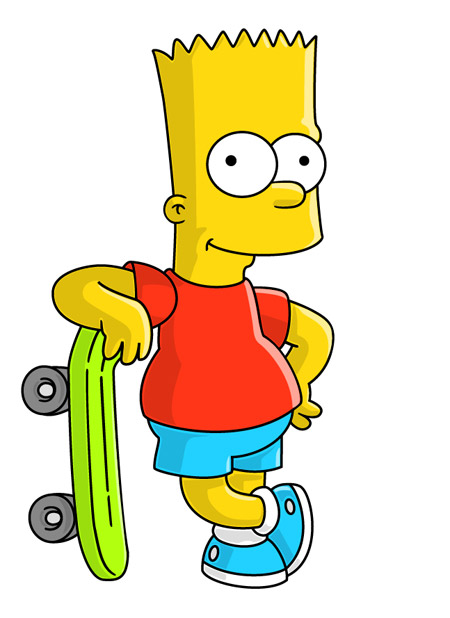 22.Create a Tiger Striped Cat with Illustrator
Very detailed illustrator tutorial for creating a funny tiger


23.Create a Cute Baby Seal with Illustrator
A simple tutorial to teach you how to create a super cute baby seal


24.Illustrator Mascot Design Tutorial
In this tutorial you will learn how to correctly apply proper drawing principles and state of the art Adobe illustrator on demand techniques to make your mascot design really pop up from the cold paper sheet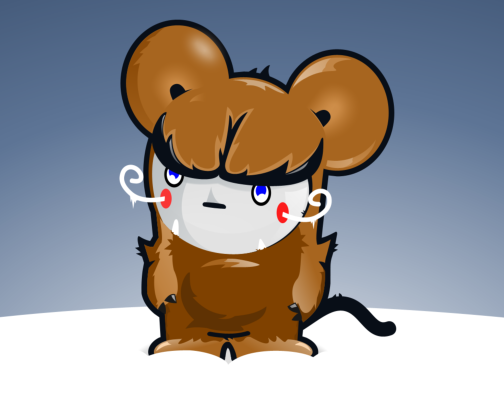 25.Create an Elephant Character
A Well described tutorial for creating funnt elephant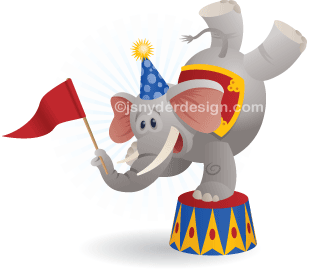 26.How To Create Your Own Vector Cartoon Character
Create your own vector character using basic techniques


27.How to Create a Stinking Zombie Flesh-Eater in Illustrator
A colorful illustrator tutorial for advanced users.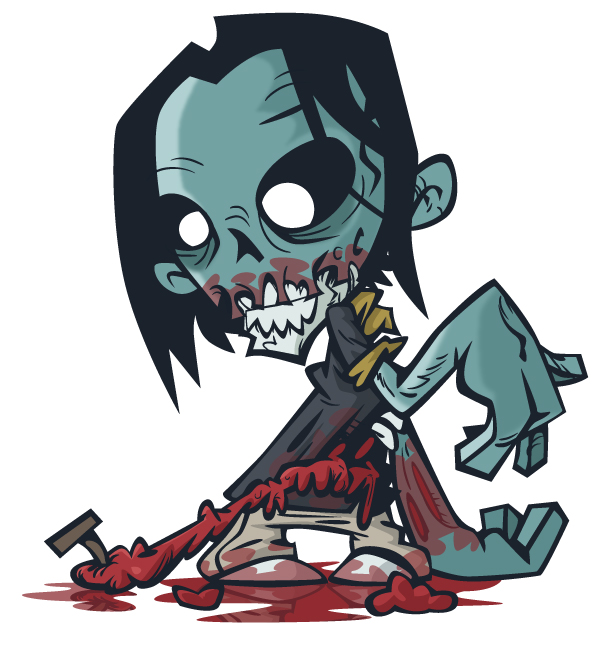 28.How to Create a Cute Bunny Vector Character
This tutorial uses simple shapes and gradients that are easy to apply to other character illustrations. The great thing about his tutorial is you don't have to be an amazing artist to create it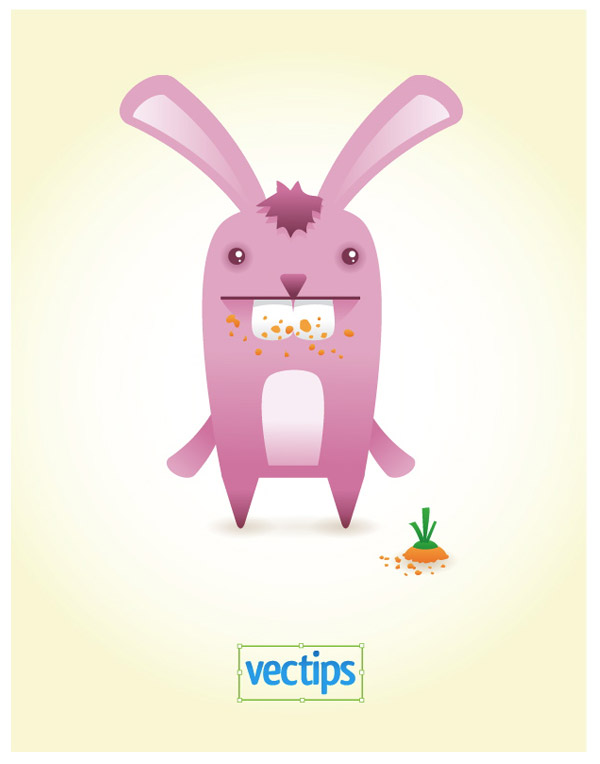 29.Adobe Illustrator Mummy Gradient Tutorial
Perfect example for using gradients in Adobe Illustrator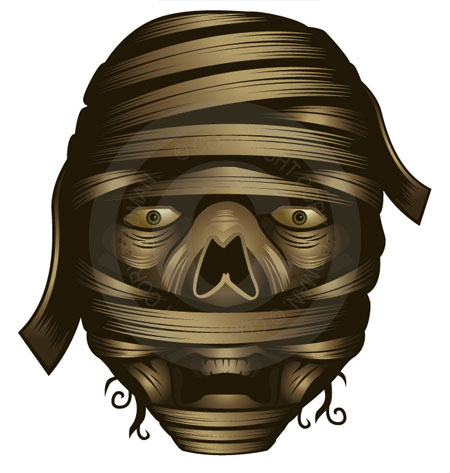 30.How to Create a Cute Hippo Character
This tutorial will show you how to create cute Hippo Character using simple shapes and a really simple effective drawing technique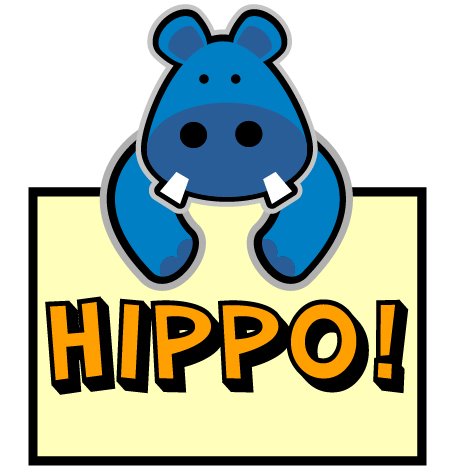 31.How to Create a Web Site Mascot
This character was originally made for an Envato site which didn't take off, and the artwork wasn't being used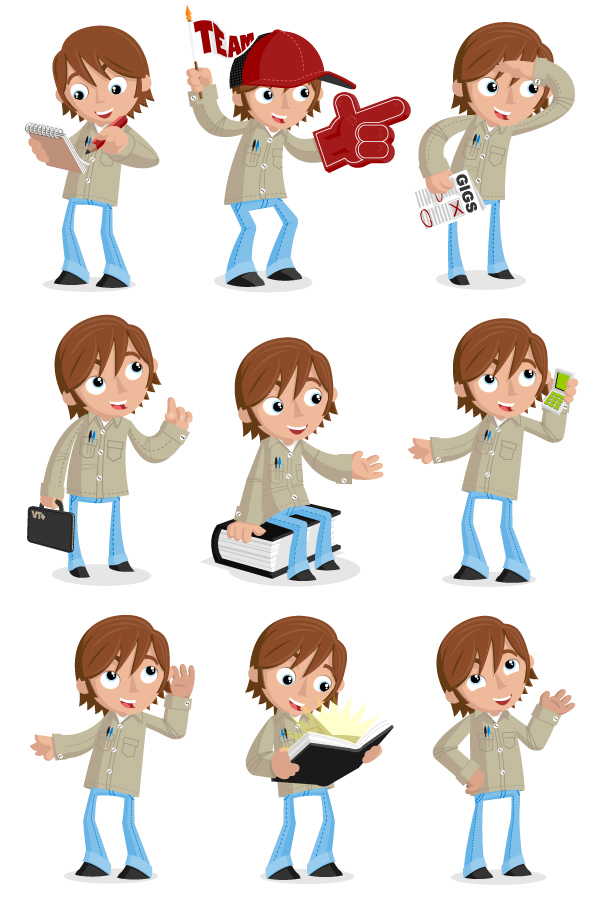 32.Create a Fun, 3D, Character Logo
Use illustrators 3D tool to create text with depth and give a sticker effect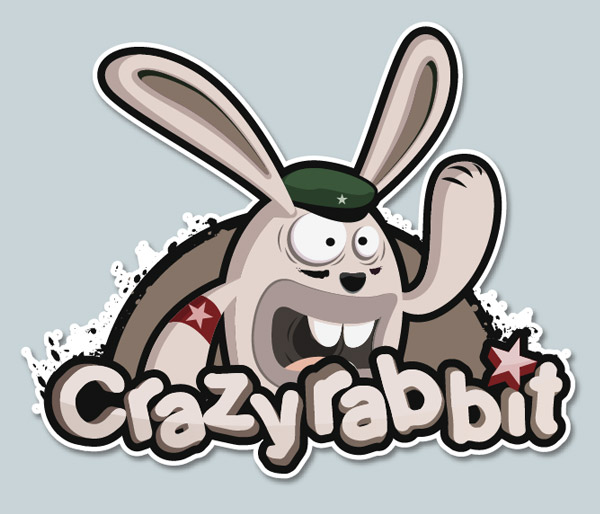 33.Create a Cute Retro-Flavored Teddy Bear with the Gradient Mesh Tool
In this tutorial, you'll learn how you can easily add a retro feeling to your creations.


34.How to Design a Cheeky Koala Mascot Head
This tutorial will show you how to combine basic shapes with some clever coloring and blending to make a fantastic looking koala character.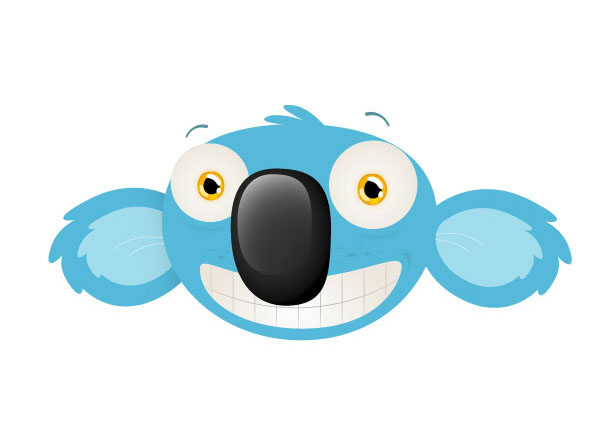 35.Create a Happy Sun Character
This intermediate tutorial is great for logos, children illustrations, and other projects relating to climate change


36.Create A Cute Creature Character From A Sketch
This tutorial uses custom brushes, the Paintbrush tool, Pen tool, and the Live Paint Bucket tool


37.Create a Gang of Vector Ninjas
Create a group of cool vector ninja characters using just the basic shapes and a variety of simple tools, making it a good start for Illustrator beginners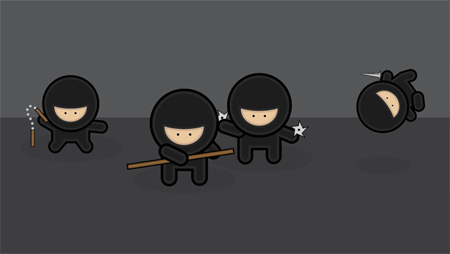 38.Create a Cool Vector Panda Character in Illustrator
Step by step walkthrough of the process used to create a cool Panda character, from the basic outlines through to the detailed final design.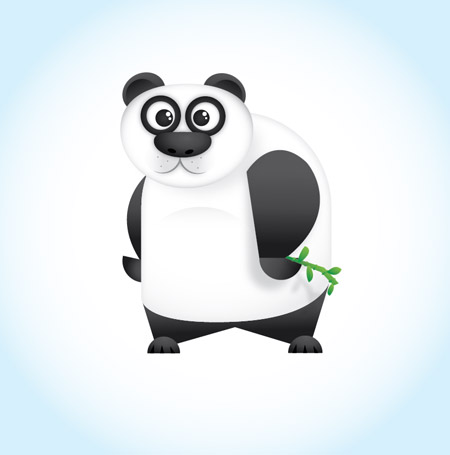 39.Create an Elegant Patterned Vector Owl in Illustrator
Follow this step by step Adobe Illustrator tutorial to create a stylized vector owl illustration with simple shapes and patterns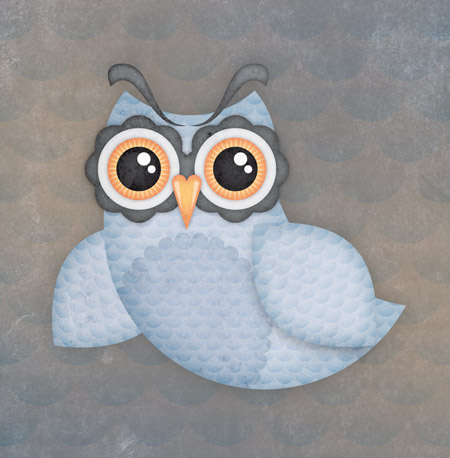 40.How To Draw a Cute Vector Dog Character in Illustrator
Chris teaches how to draw a vector dog character in illustrator by adding various lines, colour fills gradients and highlights to produce a cute cartoon representation


41.Create a Simple Mechanic Character in Illustrator
The character is made up of basic rounded shapes, which gives that cool stylized style while keeping the character cute and friendly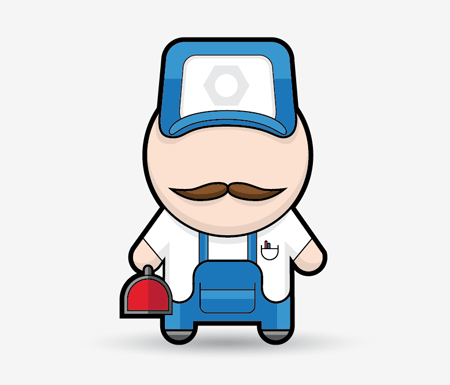 42.Create a Green Slimey Monster
Another monster character from Chris Spooner with basic tips and tools.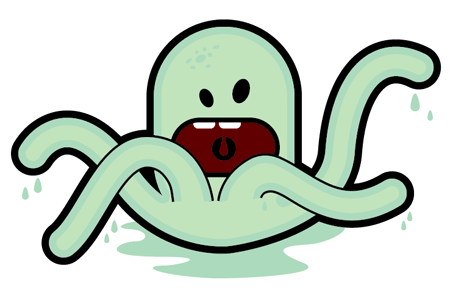 43.Create an Angry Orange Monster
Easy enough to follow by Illustrator beginners, with mostly the basic tools and shapes being used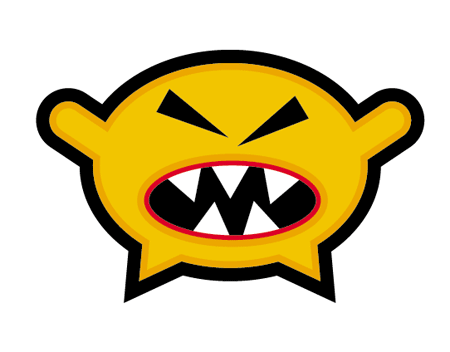 44.Create a Twitter Style Bird Mascot
How to create a Twitter mascot for your blog using some basic shapes, effects, and gradient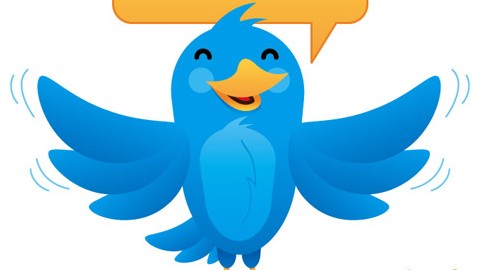 45.Create a Cow As Chinese New Year Zodiac
Easy to follow tutorial for creating an interesting cow character.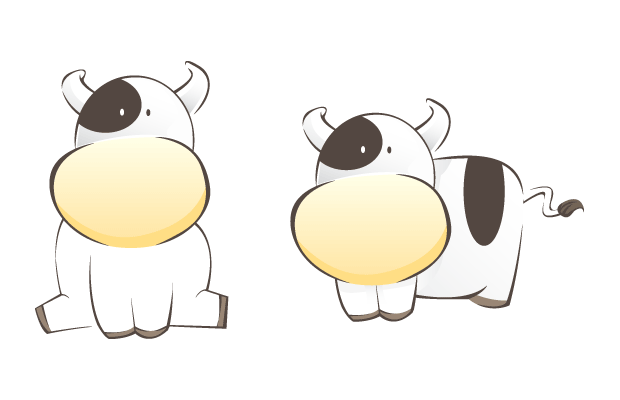 46.How to Turn a Sketch into a Fat Cat Vector Illustration
This tutorial aims to guide you from sketchbook to screen; a "Fat Cat" doodled with biro translated into a neat vector caricature. Intermediate knowledge of Adobe Illustrator is advised


47.How to Create a Killer Chainsaw Bunny Character
Another good tutorial with dynamic background.It takes some knowledge and skill with the Pen tool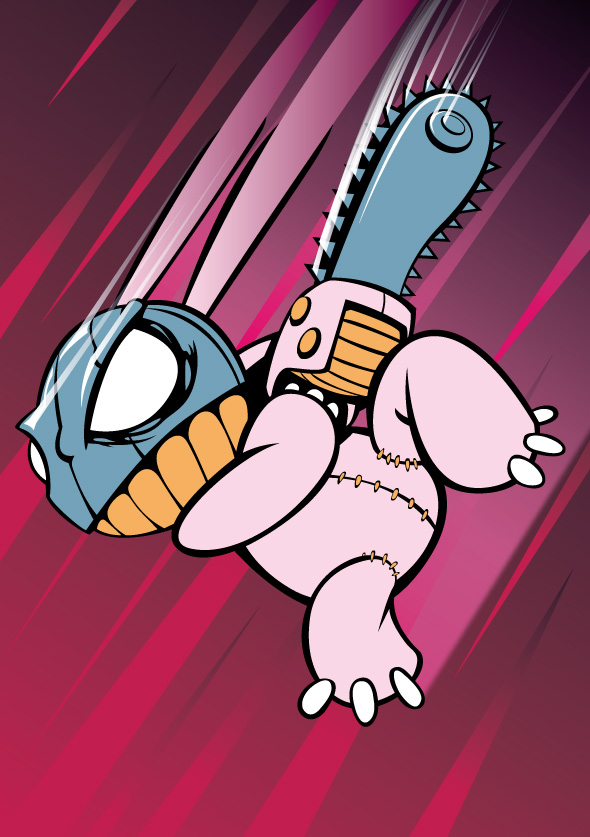 48.Create a Super Happy Octopus Character
A perfect tutorial to create a character.I learnt a few more techniques in this tutorial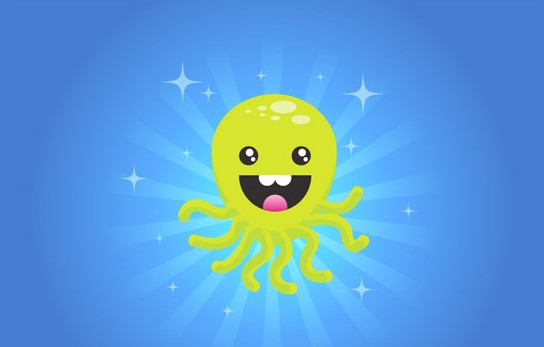 49.Creating a Colored Shape for Your Line Drawing Without Retracing It
Create a fill color for a line drawing in Adobe Illustrator. This is a method to avoid retracing around your line drawing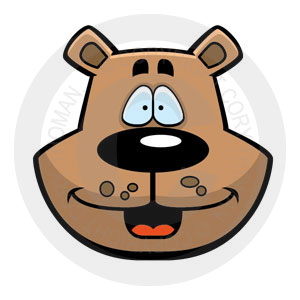 50.Adobe Illustrator Cartoon Snail Tutorial
Short but well described cartoon tutorial.


51.How to Create a Fantasy Character in Illustrator
This tutorial covers the process of creating a fantasy pinup illustration with Illustrator CS3 using Live Paint, so you will need CS2 or above to follow.


52.Create A Vector Art Twitter Bird Character Icon In Adobe Illustrator
This tutorial also assumes you have a working knowledge of Adobe Illustrator, the basics of creating vector paths using the pen tool, and the basic vector art tools.


53.Vectorial Character Design with Illustrator
Well described tutorial.Created for Twisted monkey Studios.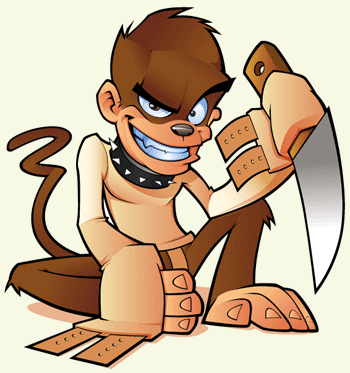 54.How to Draw a Cartoon Duck , Character Illustration
This tutorial will take you through basic shapes , using basic tools ie pathfinder , knife and eyedropper tools to create a cute duck character.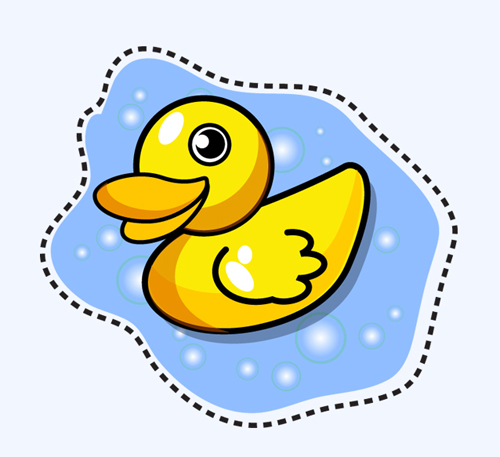 55.Twitterlove Bird, from Sketch to Vector in Photoshop and Illustrator
Tutorial for creating a twitter bird using both photoshop and adobe illustrator.


56.How to Add Fur to Vector Animal Illustrations
This tutorial is geared towards intermediate to advanced Adobe CS3 Illustrator users.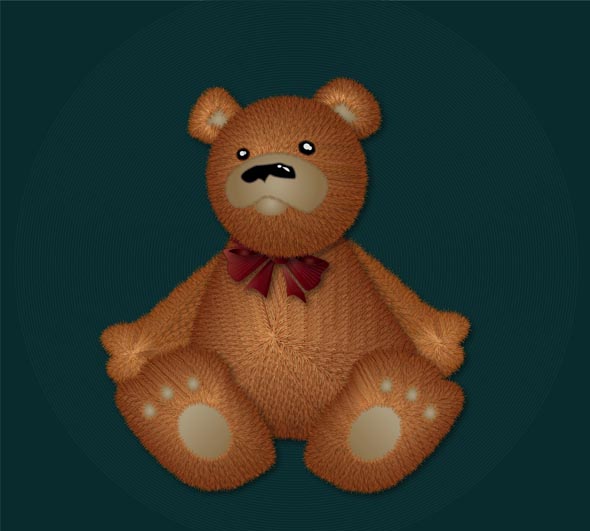 57.Creating Line Drawings in Adobe Illustrator
A different tutotial whch you can learn intersting techniques


58.Owl Ding Tutorial
Tutorial using both illustrator and photoshop beginning from pencil sketch.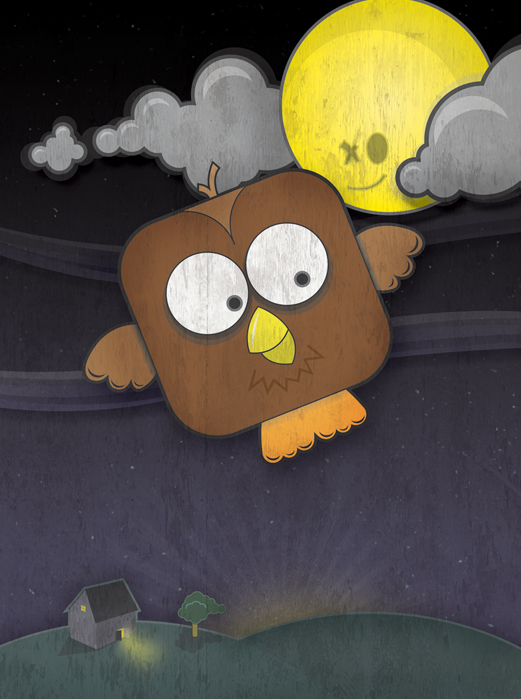 59.Drawing a Funny Game Character
Easy to follow steps.Really good tutotial for beginners.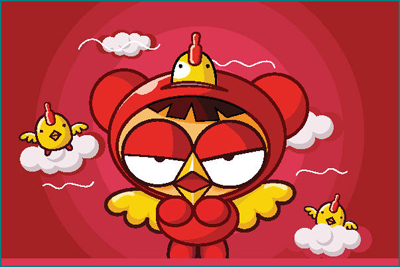 60.Create a Character Mascot with Adobe Illustrator CS4
Create a vector character mascot from a sketch in Adobe Illustrator CS4. The techniques in this tutorial can easily be applied to other illustrations, icons, and design elements; as well as legacy versions of Illustrator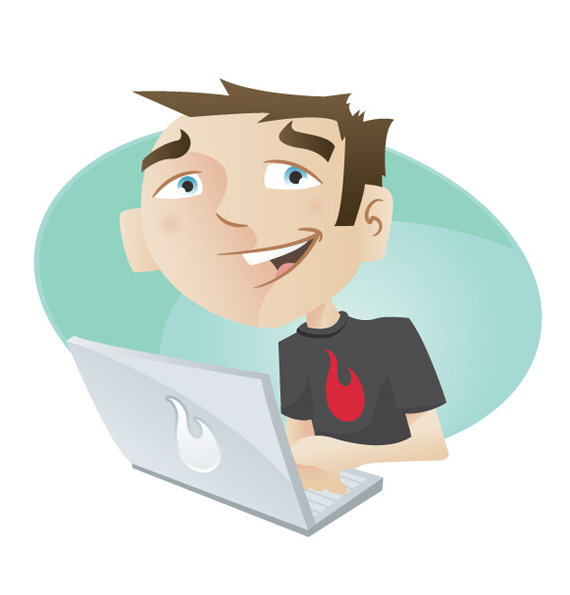 61.Digital Manga Illustration
The characters are created using photoshop and illustrator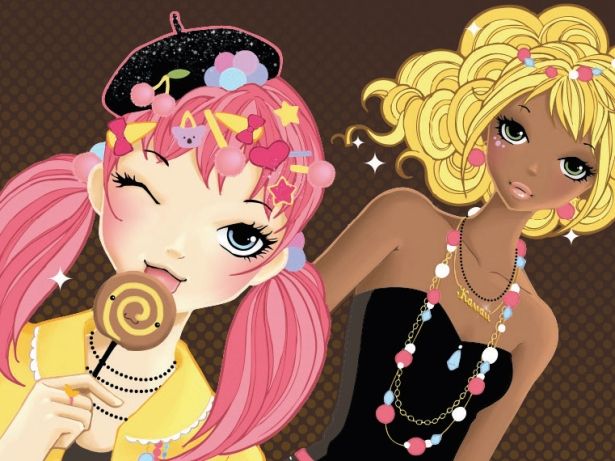 62.Create a Vector Pirate Cartoon Character from a Hand Drawn Sketch
Another great tutoriak from Chris Spooner.By firstly using the power of pen and paper a character design is created, which is then scanned into the computer to use as a base for tracing with Adobe Illustrator.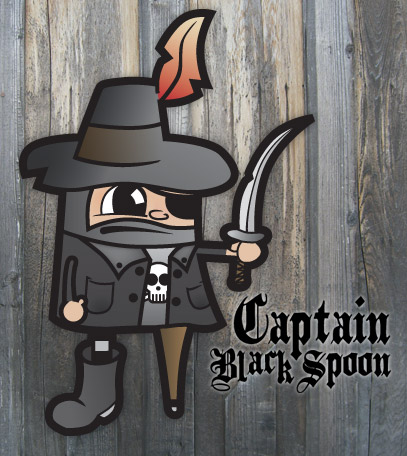 63.Creating Vector Characters in Illustrator
The character we created is intended to be a mascot of sorts, and aimed at all ages. It is usable at a variety of sizes, and in both print and animation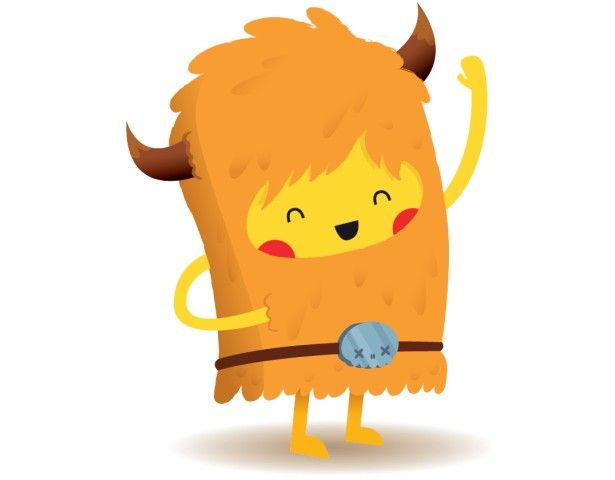 64.Adobe Illustrator Cartoon Bug Tutorial
A good tutorial for learning different illustrator techniques.


65.Create a Cute Furry Vector Monster in Illustrator
The tutorial is from Chris Spooner.Follow these steps in Adobe Illustrator to create your very own super cute fuzzy monster character.