Today i was really bored and i decided to create a simple wordpress theme and i want to share the PSD file with you.Sorry but it is only a PSD because my cousin who is a coder is abroad and he is not able to come back because of Iceland Volcano Eruption.Okey i know it is not a professional but if you want you can use the PSD whereever and however you want.I mean it is totally FREE.You can change anything you like.
The icons i used are all free for Commercial Use.
I created 2 pages.One is the Homepage and the other one is the Single Post Page.
Homepage Screenshot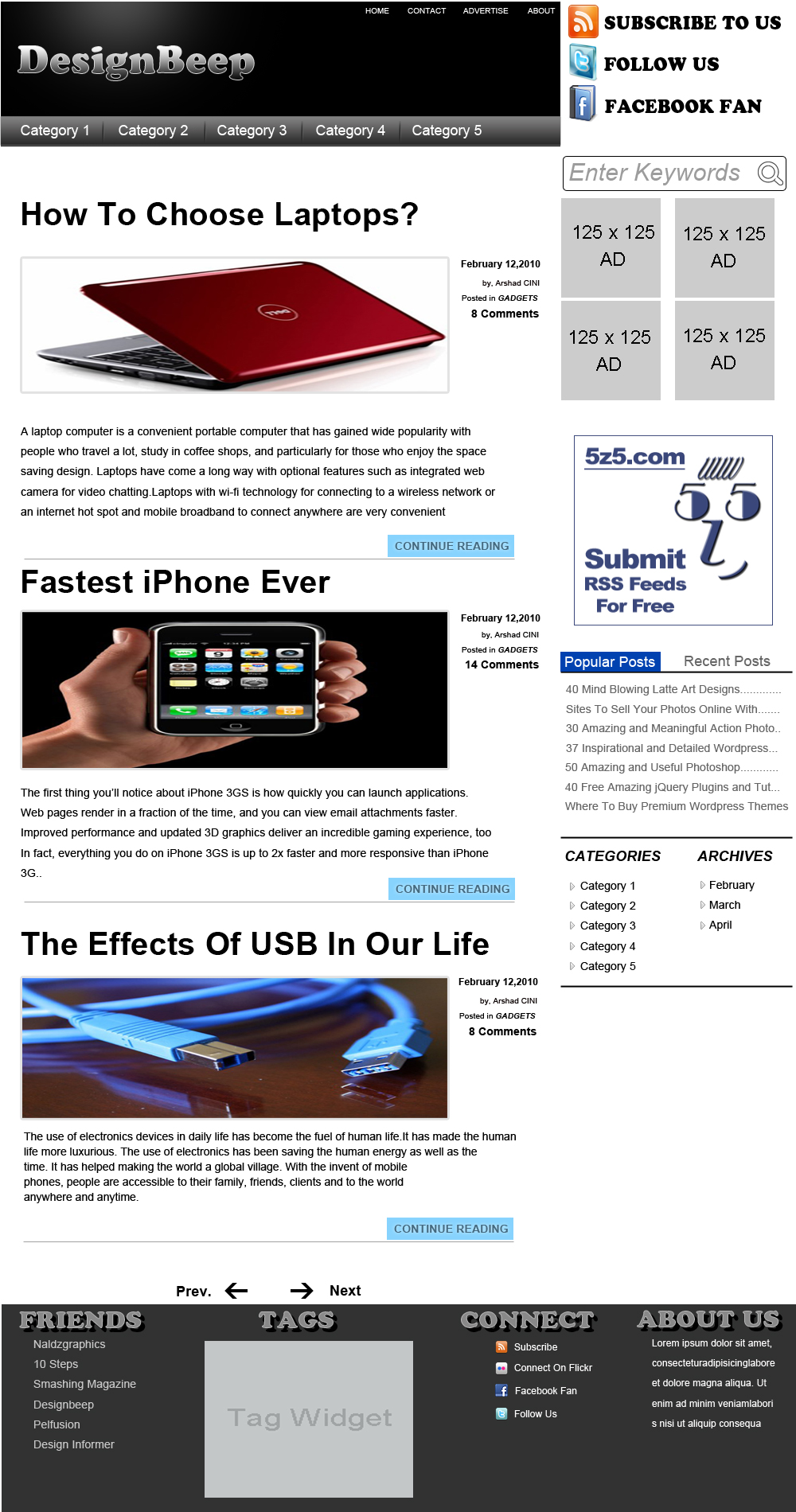 Single Post Screenshot