We can use many programs to edit images and our first tool is of course Photoshop but there are many free online resources to edit,to give effects and share the final images with our friends.Even you can create funny photos with the below free online tools and you can make jokes or make  your friends happy:)
Of course they are not so professional online tools like softwares but the best thing is that you can edit or give effects in just a few minutes.
Today i collect the most interesting free online image editing tools-I tried most of them and got unbelievable results.
Hope you enjoy them.
This AI-powered image enhancer can upscale your photos' resolution up to 8x while increasing image quality. It provides a fully automatic process with the help of Artificial Intelligence to make the photo editing process less harrowing.
Virtual hair and beauty makeover and make up games on InStyle.com! Try on celebrity hairstyles, hair color, eye makeup and cosmetics with the InStyle Hollywood Makeover. Get shiny star hair, long hair, sexy hair, curly hair, wavy hair styles, straight haircuts, short hairstyles, party and prom hair, updos, wedding and bridal hairstyles. See skin care products; try on mineral makeup, best mascara and lip gloss with In Style virtual hair makeover games using star pictures and photos.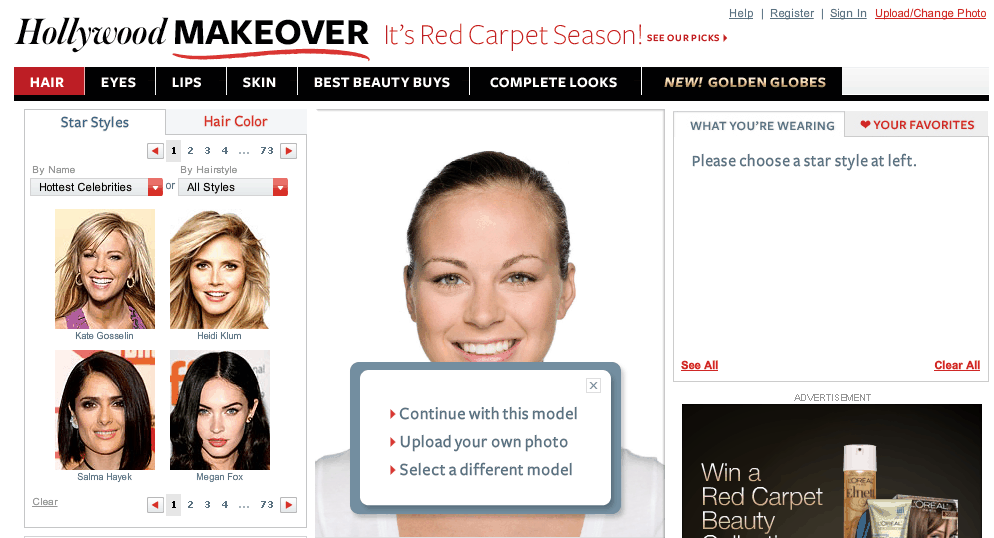 2.MagMyPic
Make a FREE Fake Magazine Cover in 2 Clicks
Blend your favorite photo with a fantasy magazine cover. Enjoy your creation.Post mag covers instantly to your Profile on Facebook, Twitter, or any other social network. Email them to family. Blog them to the world. It's fast, it's easy and it's fun to do.
Upload or choose 2 photos.Correct the white face boxes if needed and then select one of the face-on-hair-icons
4.Aviary
Tools for photo-editing, logos, web templates, filters, color palettes, screen capture and more.This site is great!!!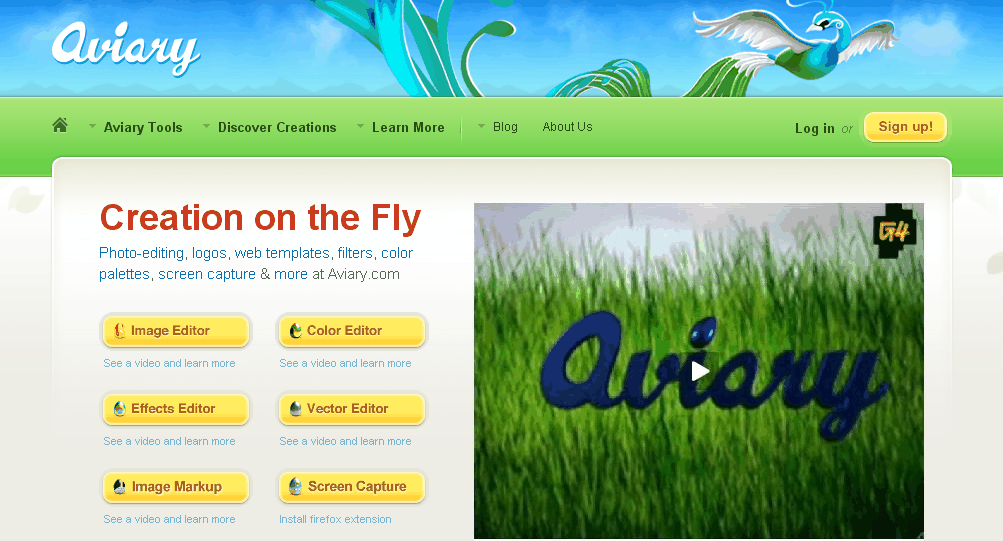 Here you can easily create your photomontage, free cards, magazine cover and other funny jokes for you and your friends.
Adobe's online image editing tool.
You just have to select a scenario, upload and adjust a photo (or use your webcam) and there you have it; a great FACEinHOLE that you can send to your friends, post in your blog or make available to the world.
8.Blingee
Add Glitter, Graphics, and Comments to personalize your images, then share with your friends!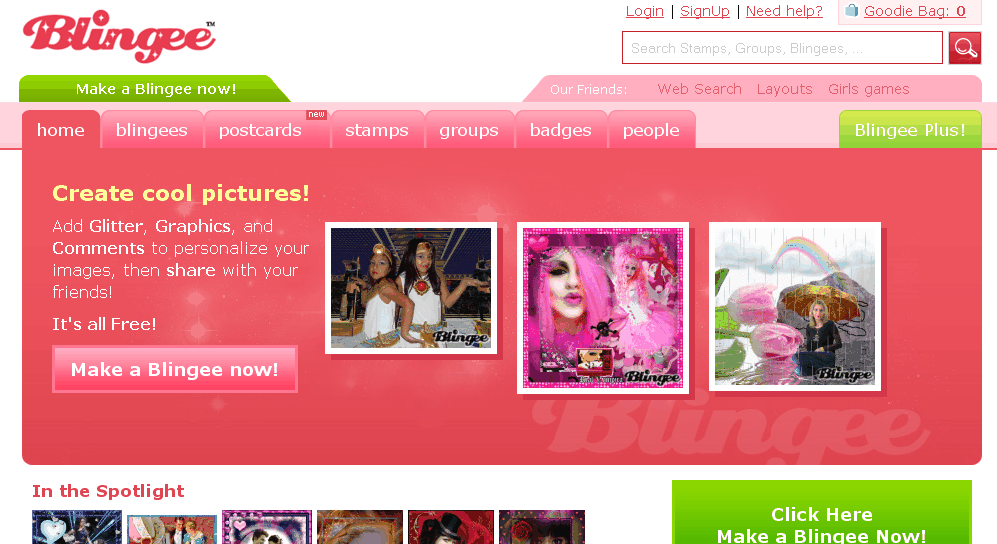 9.Pizap
Pizap is a fun free photo editor that lets people easily create wacky images with their digital pictures.
10.PixiSnap
Create photo mosaics and Polaroid pics in a snap with Pixisnap!Turn your lifeless picture to awesome photo mosaics or cool Polaroid and make them your desktop wallpaper or Myspace background.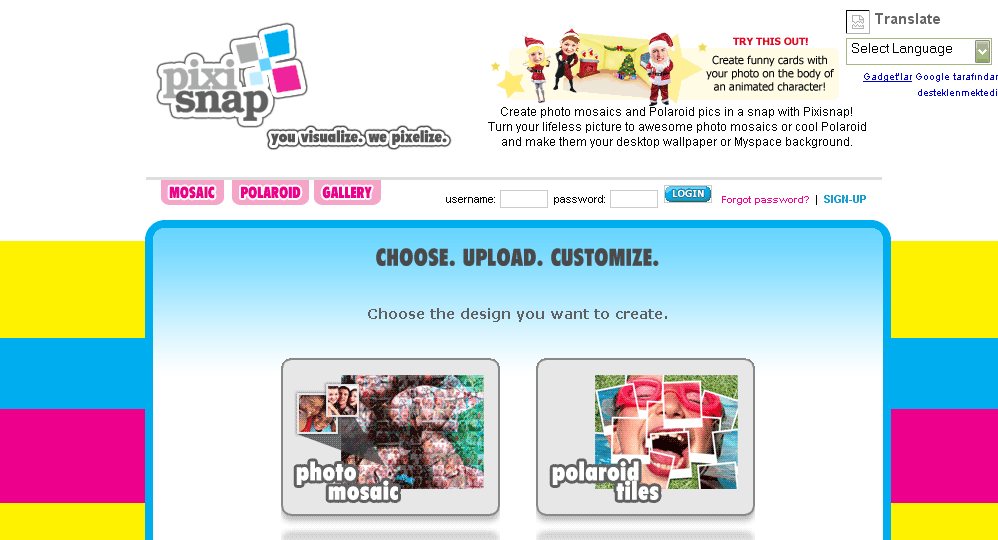 11.FotoTrix
Give yourself an award (upload your photo, add award props like Emmy and Oscar awards) or just add a silly hat to your photographs. Make your images fun for scrapbooks and other craft projects (good enough quality to print on home printers).
12.Poladroid
Download the free POLADROID application and launch it.Drag & Drop your photos.Shake the picture.
Then look at or print your POLADROID picture.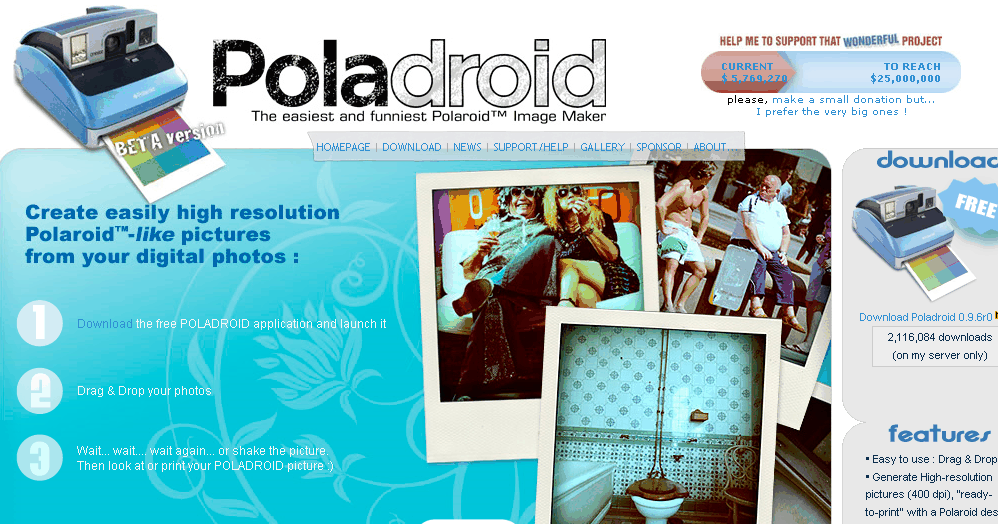 Here you can personalize magazine covers online (no software applications to install, just use your web browser) by uploading digital photos you have on your computer. You can put your face on the cover of many well known magazines (from celebrity gossip zines to children's learning magazines). Simply upload a photograph from your desktop computer or straight from your digital camera (connected to your PC) or use graphics your have collected from the internet
14.Cellsea
These sotwares are web-based and all you need to do is to upload the content and edit it online, no download, no install.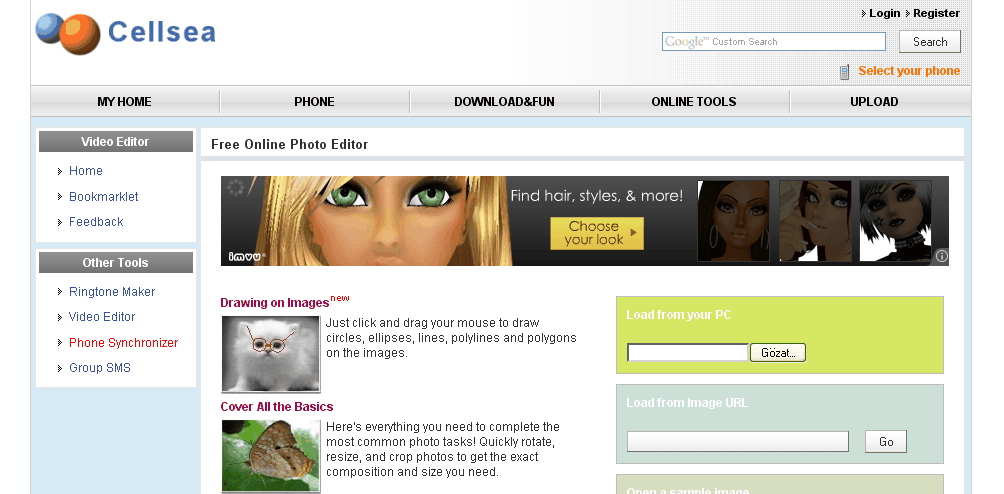 15.Phixr
Easy-to-use online photo editor, directly supports Facebook, Twitter, flickr and many more. No browser plugins required.
16.FotoFlexer
Create dazzling photo effects for free in your browser.
17.Alilg
Another interesting online photo editor.
18.ImageEditor
Use the online image and picture editor application (or "photo editor") to edit your images, photos or pictures. You can create new pictures, new images, retouch or edit pictures & photos, add text to pictures or just make simple edits and image adjustments to your pictures like picture crop, picture or photo resize, add text to a picture and a lot more.
19.Splashup
Splashup, formerly Fauxto, is a powerful editing tool and photo manager. With the features professionals use and novices want, it's easy to use, works in real-time and allows you to edit many images at once. Splashup runs in all browsers, integrates seamlessly with top photo-sharing sites, and even has its own file format so you can save your work in progress.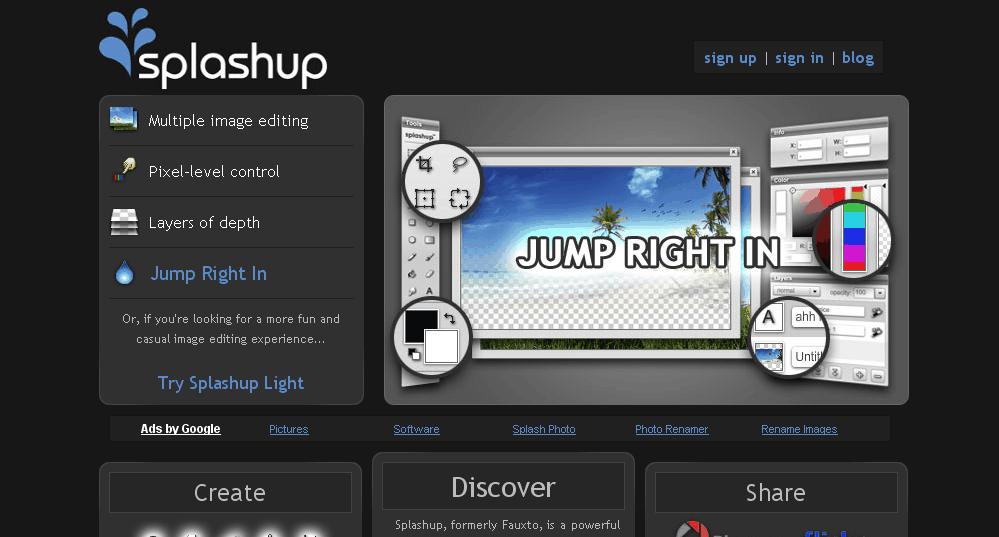 20.Picnic
Picnik makes your photos fabulous with easy to use yet powerful editing tools. Tweak to your heart's content, then get creative with oodles of effects, fonts, shapes, and frames.It's fast, easy, and fun.
21.flauntR
Apply stunning one-click effects to your digital photos for free.

22.Photo505
You can also give funnt effects with Photo505.Tried it and liked it.
23.PicArtia
Create photo mosaic Online and Free! A powerful photo collage maker in 3 easy steps. Get your photo montage in less than 2 minutes
24.FunPhotoBox
You can give  really cool funnycool effects to your photos.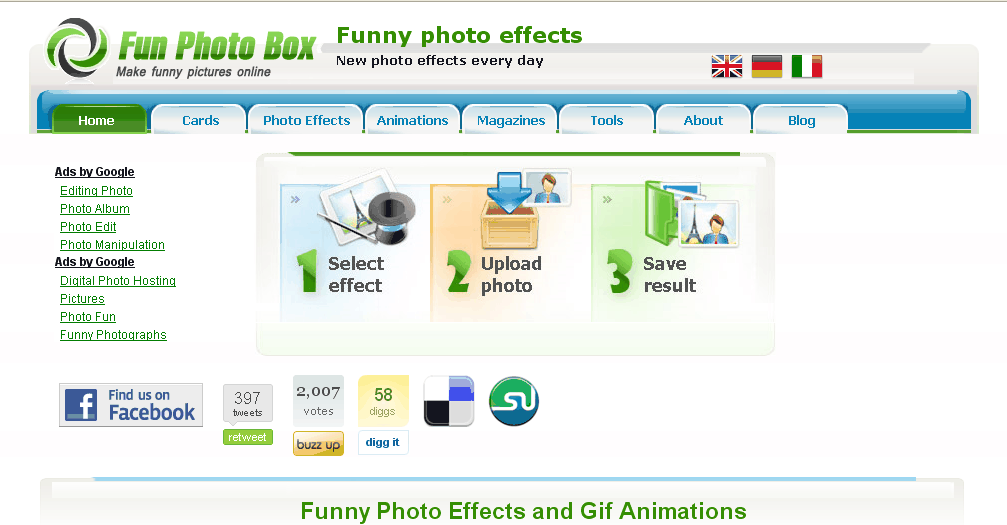 25.BeFunky
Turn your phoros into digital artwork with single click.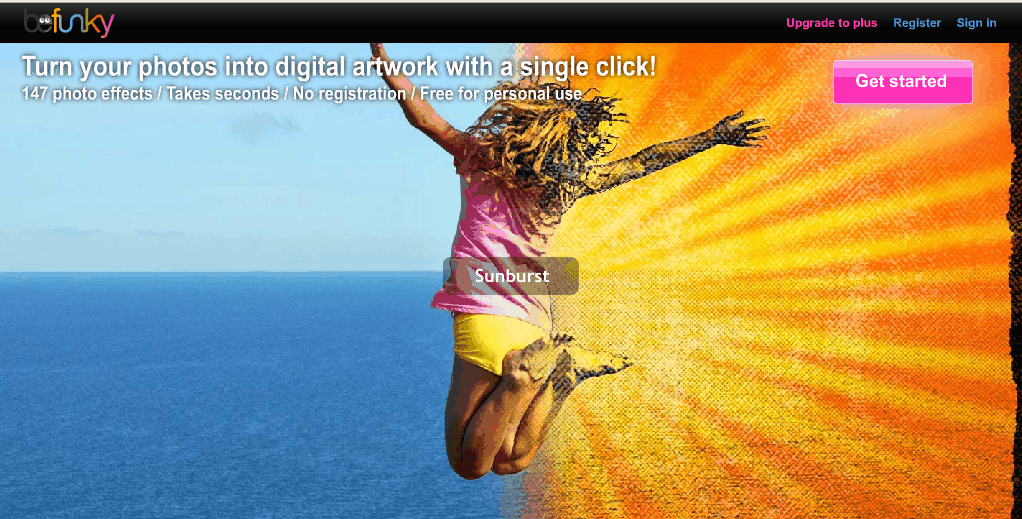 26.LunaPic
Lunapic has lots of features.Gonna try it..!!!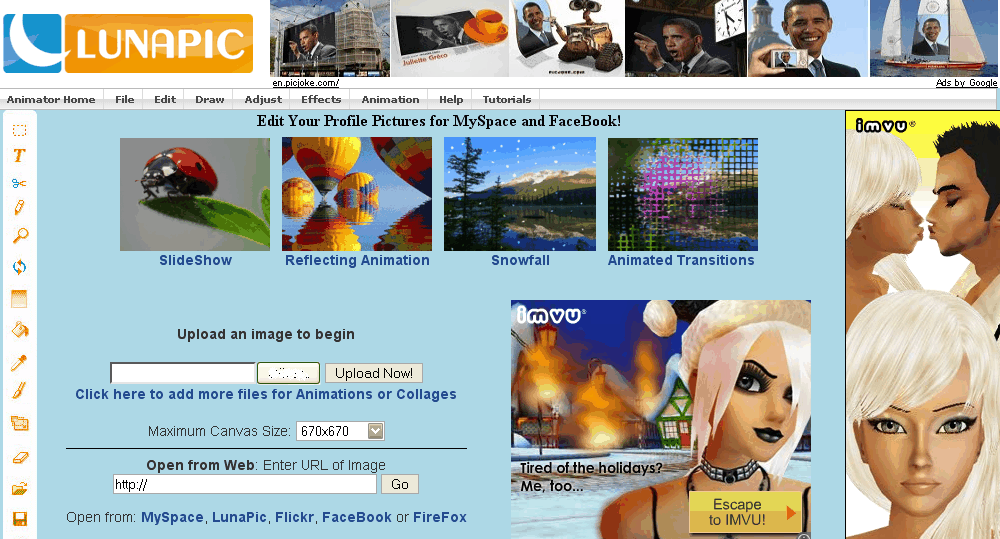 27.Picture2Life
Picture2Life is a powerful, but simple and easy-to-use online image editor which also allows you to create collages and animated gif's (or animations). It works great with your pictures that you already have online!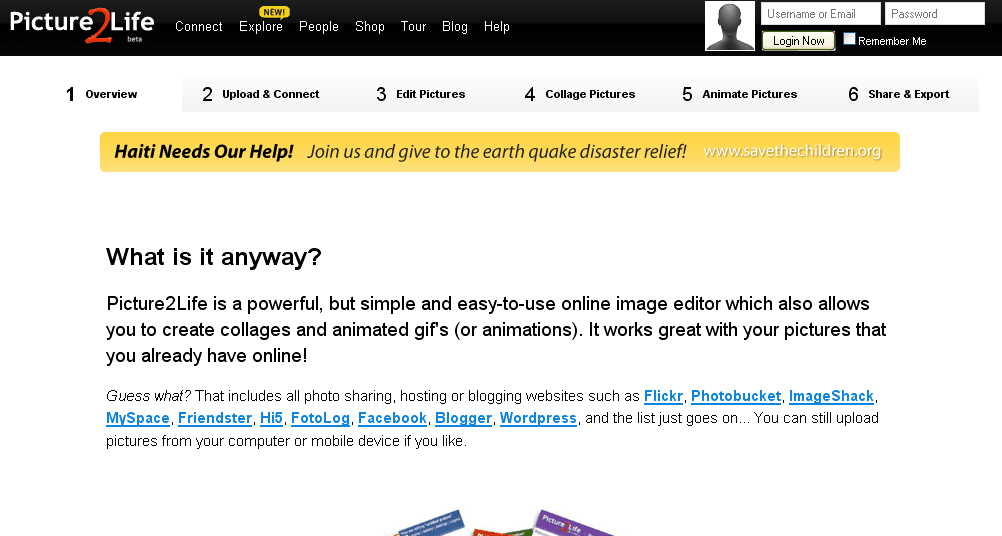 28.72 Photos
72photos replaces the need for conventional photo software and redefines the way you work with your photos. Upload them, edit them, create beautiful web galleries and share them with your friends and family from anywhere, anytime.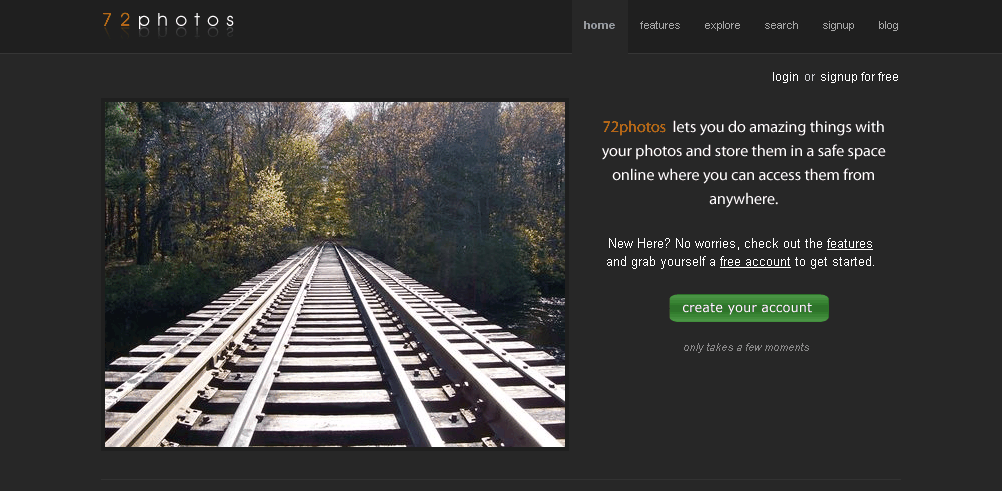 29.Sumo Paint
I like this tool so much.Please try it.you Don't need to register,however if you register you take the advantages.Just check it out.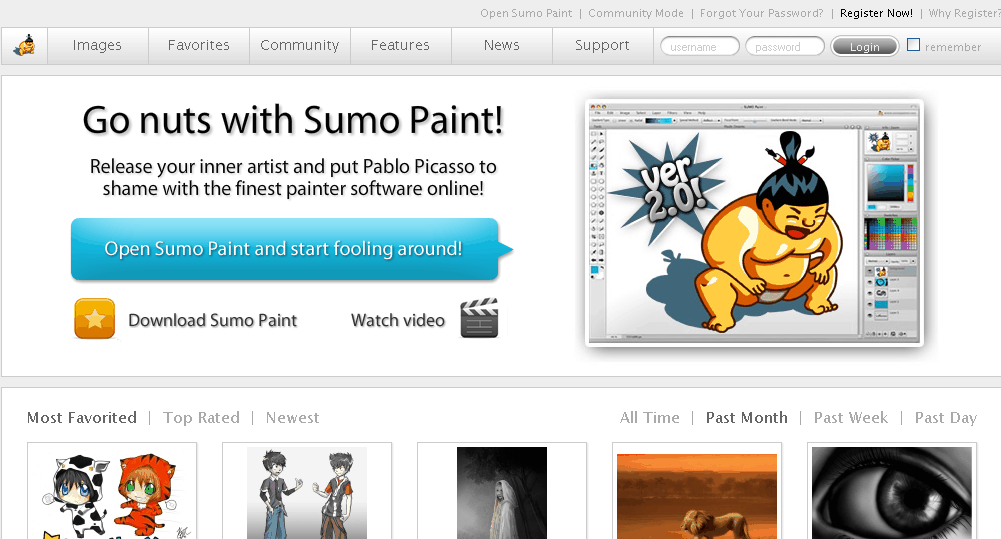 30.Dumpr
Dumpr is where you create marvellous photos to share with your friends.Select an effect,upload a photo from your computer and then save,e-mail,print or blog.
Resize or Crop your images (also for animated gifs).Add Text to your images (also for animated gifs).Add Borders, or Overlay your images (also for animated gifs).
Put your image in a Picture Frame or add a Mask.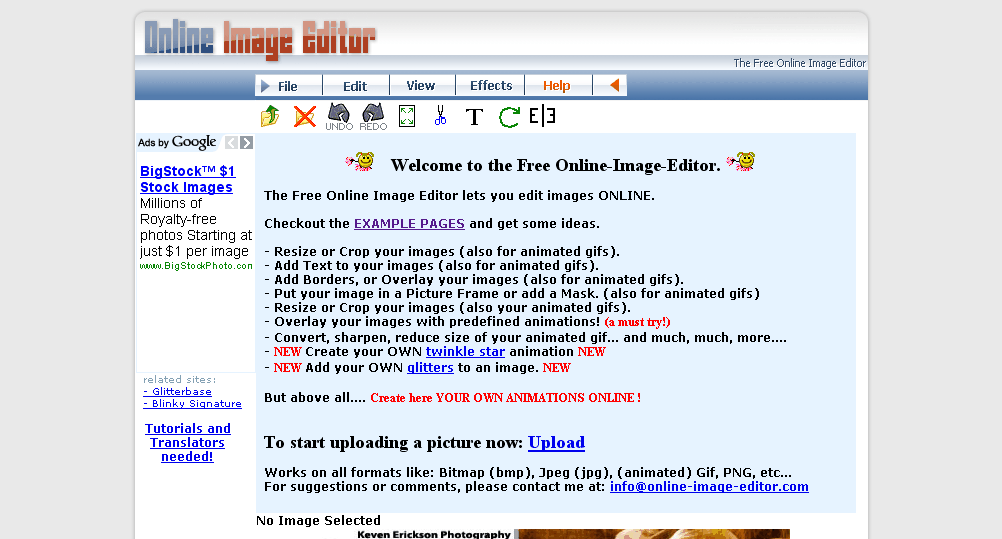 32.Oie
Online Image Editor provides an easy-to-use user interface which allows you to quickly and painlessly create or edit images, photos or graphics. It also enables designers to create more complex graphics in a drag-and-drop environment.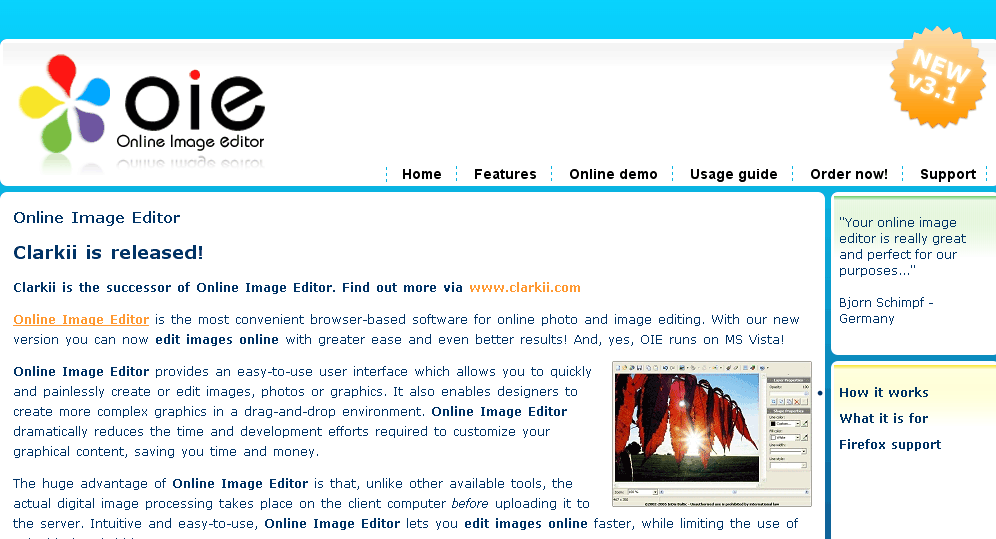 Yes.Just to improve your images online.Another free tool.Enjoy it!!!
34.SnipShot
Snipshot is a fast online image editor. You can use it right from your browser, no downloads or Flash required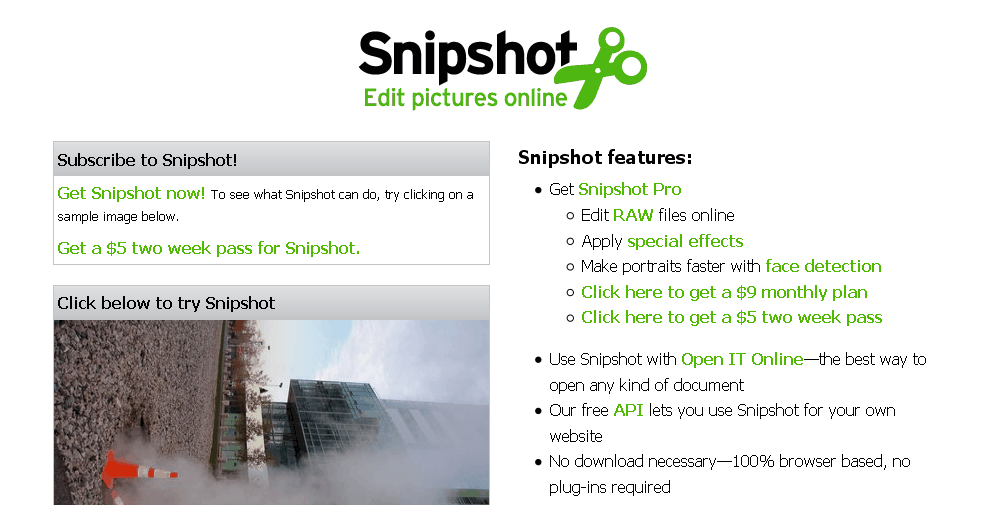 35.Pixer
Download the latest study resources by testking to pass your asvab test and act exam. Obtain highest score in lsat exam using our certified materials.