Remember those times when you start blogging using wordpress.We all first look around for free themes and maybe we tried and changed our themes dozens of times.At last we found a suitable theme but everyday we saw wonderful themes.Then some designers and coders put on the new premium themes on the market and we began to buy.Some companies grew up really fast and every month we saw great themes.The premium wordpress Theme market is getting larger and larger everyday.
Today i collected the leaders of this market.You can find more than 100 premium wordpress themes and as i said every month new themes come up.So please bookmark this post to give an eye to the leaders.
Hope you like the collection.If you know any other premium theme developers that i missed please leave a comment.But please donTt tell us the developers who only developed 1 or 2 premium themes.
Well,i think they must change their name as WoW Themes.One of the best theme provider in wordpress theme world.They have +50 themes for every blogger for every type.Magazine,portfolio,business,personal and more.Thank you guys for such great themes.

Themeforest is the largest marketpalce of its kind for CMS themes and site templates.Whenever you need wordpress template themeforest is one of the first place to look.
ThemeForest is an Envato Marketplace. At ThemeForest you can buy and sell HTML templates as well as themes for popular CMS products like WordPress, Joomla and Drupal with prices ranging from just $5 up to $40.
iThemes is one of the leaders in producing high-quality premium WordPress themes for photographers, designers, and businesses.Especially if you want own a business blog there are really awesome business themes.Tank you guys.
Yes i use a SoloStream theme.One of the best function of solostream themes is the theme settings.You can set up almost everything from the theme settings section.There are really great and many features for SoloStream themes.Just believe me.There are 23 themes for now and great support.Again thank you for such great themes and support.Thank you guys

When i first start blogging i bought premium theme from Studio Press.I like the support and i think it is one the best.They have 14 great premium themes.Brian Gardner and his team do their best for theme world.Thank you guys.

My cousin tried Wpzoom and still using the same theme.They have really good support.Their collection contains 15 themes and i read that it has been 1 year since they start developing themes.They already developed 2 new themes in 2010
Oh forgot to say.You can join the WPZoom customization team to improve WPZoom.Thank you guys.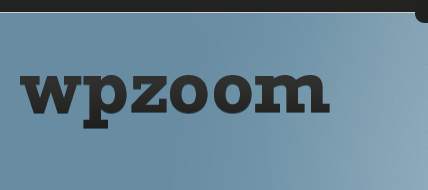 I think Elegant Themes is one of the cheapest theme provider in this business.You get unlimited access to all themes for only $19.95 and just have a look at the themes.Amazing professional themes there.Thank you Elegant Themes for making our eyes wide open.Thank you guys
Gorilla Themes is a project managed by Carlos Aguaron.One of my favourite theme provider.There are 13 themes andbelieve me perfect with color combinations.They have great forum support as my friend said and i think it will be very hard to choose one of them.One thing i have to mention.There are some deals for the themes.Dn't forget to check them.Thank you guys.
Templatic, Officially launched on 10th of December 2009 but before that they are know as Premium Themes in market which launched in March 2008.R. Bhavesh is the founder of Templatic from India.You can find wordpress themes for almost every niche.For now,you can buy 30 themes but Templatic grows really fast.Thank you guys.
Press75 is one the most famous theme provider on the net.The team offers really professional themes.I'm sure they have great support.Just give an eye to their support forum.There are 12 themes for now and they are professional looking themes.Here is an advantage for you.Buy any three themes on Press75 and get two more for FREE. To take advantage of this discount package, use Discount Code "2FREE" after adding five themes to your Shopping cart.Thank you guys.

Bob Jiwakacau (Founder) sold BlogohBlog to Jai in 2007 and the blog is getting bigger and bigger day by day.There are 11 premium themes.The prices start from $49 up to $79.You can also find some free themes.I like the mod blogger theme so much.Thank you Jai.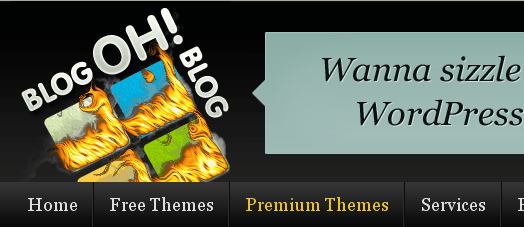 If you want to start a new blog about news or magazine a gabfire theme is a really good solution for you.there are 8 premium mostly magazine style themes and i like the transcipt theme so much.Thank you guys for these wonderful themes.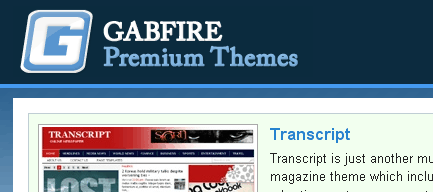 I found really fantastic themes in ThemeShift which is owned by Simon Rimkus.Simon speaks 3 languages so it is great for supporting.I check out the support forum and i think the support is good.There are 6 themes and i like the dezine theme so much.Thank you Simon.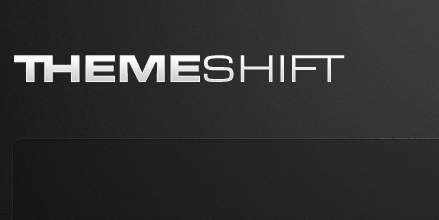 There are 8 themes and i like the style and the colors so much.I advice you to look at the showcase and you will see great blogs using wpnow themes.I think these themes will also be my favourite themes.I like it so much.Thank you guys.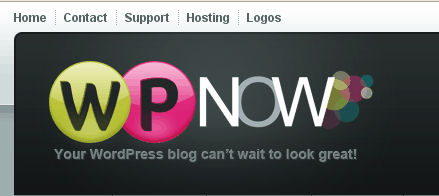 The themes start from $24 and there 9 premium themes.Simple themes but these kind of themes are really effective for the bloggers.You can find businnes,magazine,professional and portfolio themes in Theme Galaxy.Thank you guys.
Aloha Themes is owned and operated by Bernadot Studios, LLC from the paradise of La Crosse, WI (USA). There are 10 themes in the collection and they are all colorful.I'm sure you can find one suitable for your blog.I like PoPLife themes so much.Looking so professional and great color combination.One thing i don't like which is the box coming when you try to close the page.Thank you guys.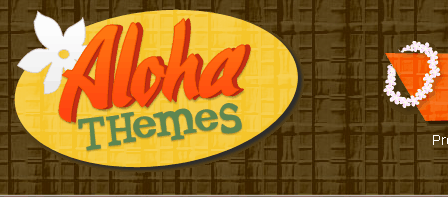 NattyWp has 27 themes in ther collection for almost every niche.I can say it also one the cheapest provider and let me remind you:There is a special offer till February,30.You can buy a theme for $25.Thank you guys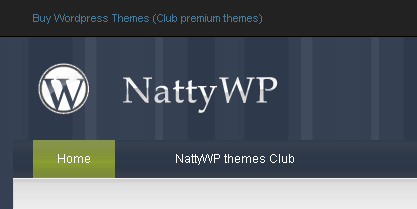 I ike Zdalgo so much.There are 7 premium themes starting from $75 and the developer license is $249.The Playtime theme is awesome.Thank you guys.Looking forward for your new themes.

If you want to set up a business or corporate Web site, a blog, a photo gallery, an online portfolio or a full-blown magazine site, look no further. WordPress has evolved. Use the state-of-the art WordPress content management system (CMS) to easily build and maintain your presence on the Internet.Thank you guys.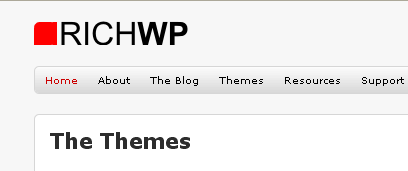 There are 8 good lookng themes and i especially i like the Mviemaker 2 theme.There is one thing interesting which you can get live support from the chat room.The themes are aldo cheap.You can buy a theme for just $33.Thank you guys.
Pass your N10-004 exam with highest score using 350-030 study guide and 70-642 practice exam prepared by certified professionals to help you successfully complete your certification.